News that our great nation is urgently in need of a national anthem has struck a chord  amongst the staff and assorted literary aficionados at Aberdeen Voice, with many perceptive and pertinent suggestions put forward to replace our present national dirge. Dave Watt chairs the adjudication panel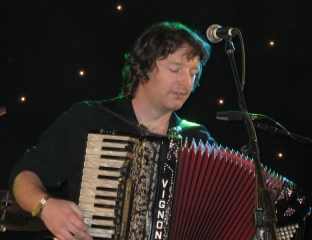 Suggestions have varied from such musical phenomena as
Hoots Mon, There's a Moose Loose Aboot This Hoose
by Lord Rockingham's XI to Tang Dynasty's heavy rock version of
The Internationale
.
The suggestion that the country might be represented by Frank Zappa's Brown Shoes Don't Make It, which contains the stirring lines –
I'd like to make her do a nasty
On the White House lawn,
Smother my daughter in chocolate syrup
And boogie 'till the cows come home
– was probably a bridge too far, as well as not being likely to do very much for international relations. Mind you, hearing 60,000 people singing it at Hampden would be quite a mind-bending experience.
An alternative Corries' song, Scotland Will Flourish, looks to be a good front runner with First Minister Eck quoting from it in a couple of his speeches lately. At least it's a bit livelier than the dirge-like Flower of Scotland, which I suspect will be another contender.
Another possibility is Hamish Henderson's 1960 song, Freedom Come All Ye, which is quite a nice tune but is done in such broad Scots as to be almost unintelligible. That is to say, despite having been born here and living in the bloody place for over half a century, there are still words in it I need subtitles for.
A definite non-front runner is the even-more-dirge-like-than-Flower of Scotland, God Save The Queen which apparently is still the official anthem. God Save The Queen was originally German – a bit like the Royal family really – the tune being sung as the Prussian Heil Dir Im Seigerkranz until the catchy present Jock-bashing version was rush-released on the Cumberland label after Culloden.
It was played before Scottish rugby matches until the mid-seventies and, football-wise, some grovelling gong hunters at the SFA kept it going until the eighties, despite the crescendo of booing at Hampden reaching ear-splitting proportions. Its last materialisation was possibly before Scotland's 3-1 humping by Argentina at Hampden in June 1979. Its only competitor in the unpopularity stakes I can remember was in Edinburgh during the height of the anti-Poll Tax campaign when a visiting orchestra at the Festival thought they would please their hosts by a spirited rendition of Land of Hope and Glory. By the time Sandra and I left, chairs were being thrown on the stage.
The final front runner, Scotland the Brave – words by Cliff Hanley – replaced God Save The Queen in time for the World Cup Finals in 1982, despite some heavy duty mumping by Thatcher and the Daily Mail who referred to our dumping it as 'an insult to the monarchy' -obviously unaware that the whole notion of monarchy is an insult to human intelligence.