With Thanks To Suzanne Kelly.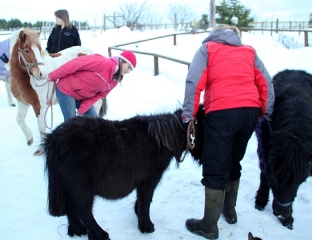 A unique North East animal sanctuary is fighting to avoid closure after the recent cold spell has scuppered a much needed fund-raising open day.
Willows animal sanctuary near Fraserburgh has been rescuing creatures, great and small, from distressing situations since 1989 and is home to a wide variety of domestic, farm and wild animals. However, the charity is struggling to meet its winter feed bill.
The recent spate of extremely bad weather has added to the worries of the sanctuary. Not only did their long-planned open day, which would have brought in much needed funds, have to be cancelled due to the snow, but over the weekend the heavy snowfall caused severe damage to one of the sanctuary's barns. With means already stretched, the sanctuary is extremely concerned for the coming months.
It is well known that animal rescue charities across the country are being stretched to their limits: not only have donations dropped as people try to decrease their expenditure, but many households have found themselves unable to care for their pets, resulting in twice as much strain on shelters and animal charities alike.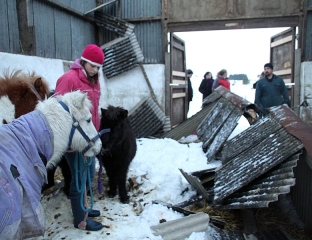 Willows is not only a sanctuary for animals in distress, but also organises a very special Animal Assisted Therapy programme designed for people suffering from learning and physical disabilities. This innovative programme allows vulnerable members of the community to learn new skills and develop confidence in a caring and supportive environment while drawing on the amazing effects that contact with animals can have upon a person's treatment. Being the only programme of its kind in the region, it has proven very popular and successful.
However, none of the amazing work that Willows are able to conduct within the community is possible without funding.
If you would like to offer some assistance to Willows, to allow them to continue offering support and care to those who need it most, please contact the sanctuary at www.willowsanimals.com
Willows Animal Sanctuary ( Registered Charity No: SCO29625 )
Lambhill
New Pitsligo
Fraserburgh
Aberdeenshire
AB43 6NY
Tel: 01771 653112
Click to Email