Voice's Old Susannah casts her eye over recent events, stories, and terms and phrases familiar as well as freshly 'spun', which will be forever etched in the consciousness of the people of Aberdeen and the Northeast.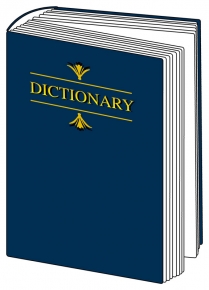 The wait is over.  The skies have cleared, and the planets are aligned (or at least we had an eclipse this week).  It is launched.  The streets are deserted as people flock around computers to read what our future holds, and to add their comments to the website: Genius loci is here.
"What is she on about?" I hear you ask.  The Aberdeen Chamber of Commerce enlisted the talents of its leading lights (as well as John Stewart), and have created a wonderful website where they actually ask for – wait for it – the opinions of humble non-business folk like you and me on how we want our City to be transformed.
We are told first and foremost to forget all the negative stuff – 'it is easy to criticise' they tell us.
"The Chamber wants to turn the debate about the city centre from the negative to the positive. We should stop talking about what's wrong, and concentrate our efforts on putting it right". – See:  genius-loci-in-30-seconds
Old Susannah was never one to criticise or make unkind comments, and I hope you will take a page from my book
Obviously, if we just simply stop talking about the tiny problems this city has, then the elephant will leave the room.  Let's just forget about politicians, millionaires and quangos behaving badly.  Minor things like councillors being jailed for theft, city government selling real estate at less than market value, school and service closures and cuts, etc. can all be swept away.  Let it go.
Now that's done, let's figure out how to fix the real problem.
What will make everyone rich, successful, happy, well-dressed and content?
Answer:  We must build something in place of Union Terrace Gardens.
Who knows?  With a bit of planning and the right quangos, Aberdeen might just even become the Scunthorpe or Milton Keynes of the north.  Just because we are three hours north of Glasgow and Edinburgh is no reason to think our location will be any hindrance to the hordes of shopping tourists we desperately all want to attract.   Let's think outside the box and start thinking inside the dome (which is a City Square proposal). Let's look at some of the exciting possibilities on offer.
Genius Loci:
Latin phrase – 'spirit of the place'.  A brand new initiative by the Chamber of Commerce.
Hooray.  It's time to do some architecture.  You may remember that John Stewart, head of Aberdeen City Council, complained not long ago that there wasn't much of anything in UTG but grass and trees.  Thankfully, this disgraceful situation will be solved by the combined efforts of ACSEF, the Chamber of  Commerce, Aberdeen City Council, and let's not forget Malcolm Reading and a host of international architects eager to get their hands on taxpayer money – sorry – eager to improve the life of each and every citizen by building stuff.
The business sector says that making new buildings improves peoples' lives.  (It's a good thing that we have a strong local government which balances the educational, health and social needs of its citizens against any conflicting interests of big business).
having a monorail will be like a dream come true
Back in the day, St Nicholas House was celebrated for its modernity and shiny blue bits.  I am sure that people travelled to Aberdeen just to look at it, and then went shopping.
Union Square is also going to make us prosperous.  Any day now.  Some might think this latest mall has only added a new set of multinational stores and sucked the life out of local commerce in the city centre while encouraging more urban sprawl.  But that's not the kind of thinking we want right now.  Let's do as the Chamber of Commerce wants:  Let's forget the past, let's not think about the negatives – let's only focus on how exciting – nay vibrant lots of new buildings could be for all of us.
Some 150 people were asked to contribute essays on the city's architectural (and hence cultural, social and economic future we're told) for this Genius Loci thing.  About 50 essays came back, although it seems they are all from business people or city councillors.  I guess the elderly, people with mobility problems, unwaged and young aren't up to the job of making comment.  Old Susannah couldn't wait to read as much of the proposals as possible; let's share just one with you now.
John Stewart, head Genius has some big plans – and strangely enough they involve the end of the Denburn Valley:-
"I remain convinced that the raising of Union Terrace Gardens, to create a larger garden, with performance space, public art, water features, and cafes is a vital part of this. We should not be afraid to remove some of the worst eyesores to deliver this new space. There is the potential for new space on the St Nicholas House site when it is demolished, to improve the Castlegate. Could the St Nicholas Kirkyard be opened up more? …"
This is brilliant stuff, thanks John.  I'm all for throwing the kirkyard up to development as well.  I for one will be at the water feature watching the mimes perform in February as I have my baguette and cappuccino.  But it gets better:
"…The Union Terrace Gardens development allows the opportunity to route buses onto the Denburn dual carriageway….. I'd love to see a monorail. And do not underestimate the importance of communications in terms of connectivity. A free wi-fi network across the City Centre is a must".
I have a confession to make:  as a child: my brother was mainly in charge of the toy train we had at Christmas, and having a monorail will be like a dream come true.  Monorail construction in Aberdeen will enhance our architecture, and take us from A to B in style.  People will come from around the world to see it, particularly people from the States, where monorail building programmes have caused more financial disasters than the sub-prime market did.  Just go look at the 'Marge Vs the Monorail' episode of the Simpsons – not that I am insinuating any of our august councillors and businessmen are cartoon characters or dishonest.
"Would it be possible to take control of, large parts of the City Centre, consolidating ownership of numerous older buildings, gutting the insides to create the flexible space desired by modern retail, while retaining the facades and features, a little like the council has achieved with Marischal College?"
Now we're talking!  I like it when a man takes control, John – particularly if they're using compulsory purchase orders.  Maybe the City could just 'take control' of everything, and give control to ACSEF?  If that's what's going to happen anyway, this would be a time- and money-saving idea.
So I urge everyone – go download 'Genius Loci' and have a look at the website. Make your comments.  Read the 'visionaries' comments.  After all, I don't want to  be feeling dizzy, nauseous, intellectually insulted and ill-used all on my own.
One final point to stress:  this 'Genius Loci' initiative is definitely not the product of any group with a vested interest.
Vested Interest:
(Modern English phrase) a personal concern in maintaining or influencing a condition, arrangement, or action especially for selfish ends.
If Old Susannah didn't know better or if I were just a bit cynical, I would ask the question:  do any groups have a vested interest in 'improving' Union Terrace Gardens?  Good thing I'm not cynical.
All that the international architects in the design competition want is for Aberdonians to have a fantastic life in a vibrant city.  They are not interested in winning competitions or making money.  Architecture is a higher calling, as can be seen in our beautiful bus station, Torry 'hen houses' or majestic Union Square mall.
All the local construction companies want likewise is for you and me to be happy.  If they happen to make a few million during the process, than everyone's a winner.  I sigh with happiness when I picture the future:  we will travel the monorail from shopping mall to shopping mall, drinking cafe latte on concrete patios as we admire the city's new dome from the safety of the culture zone.  Who needs a rapture when this is heading our way?  What will you do with all the extra income this will generate for you personally?
the organisations which want us to forget the past are pretty much the same ones that got us to where we are today
Does anyone own any city-centre property close to a culture zone or commerce zone which will skyrocket in value?
I hope so.  If for instance any millionaires owned land near say a railroad that is set to quadruple in value if these schemes go ahead, then more power to them.
What if such a person were lucky enough to be involved with the decision-making process of our great construction schemes to deliver our new open space thingy?  Maybe they had some power within ACSEF or the Chamber of Commerce itself?  Would it constitute a vested interest if they used their influence to get rid of the Denburn Valley, and coincidentally got very rich as a result for owning nearby land and possibly picking up a few million in construction work?  Hmmm.
It is coincidence that the Chamber of Commerce released its Genius Loci document at the same time the design competition to 'improve Union Terrace Gardens is on.  It is also coincidence that 'vested interest' should appear in this week's definitions.  It is also a big coincidence that the organisations which want us to forget the past are pretty much the same ones that got us to where we are today.
I'm afraid the excitement is just too much for me; I feel faint and can't continue.  Let's leave it there for now until the enormity of our great future fully sinks in – I definitely have a sinking feeling.
I'm off now to a presentation on 'rebranding the city,' I am sure you are looking forward to hearing all about it next week.