With thanks to Esther Green, Senior Account Executive, Tricker PR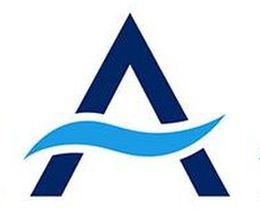 Four Scottish youngsters with special needs have received play equipment that will help them build their independence and get out and about in their own communities to socialise and play.
Aberdeen Asset Management granted more than £3,900 to purchase two trikes, a standing frame and a walking frame for youngsters living in the Edinburgh and Aberdeen areas.
The global financial management firm responded to an appeal from Handicapped Children's Action Group to fund the apparatus, which is not available on the NHS, and at purchase costs averaging £1,000 per item, is usually cost prohibitive for families to purchase.
The charity receives over 800 referrals a year from health professionals, but only has the funding to help around 180-190 of these cases.
The charity would love to be able to help every single applicant but with no government funding the charity is dependent on fundraising and the support of organisations like Aberdeen Asset Management to help it provide the much-needed equipment.
Carole Davies from Handicapped Children's Action Group said:
"A trike gives independence and mobility to a child who has had to rely on an adult for every movement; a walking frame gives a child the ability to get up and walk freely without assistance while a buggy enables a family to take their child into the community without fear of safety issues. Play frames enable a child with autism to play safely and explore in a controlled environment.
"All equipment brings fun, movement, mobility and integration to children all over the country and without the help of people like Aberdeen Asset Management we would be unable to achieve this."
More than £3,900 was spent on the purchase of two trikes, a standing frame and a walking frame for three children in Edinburgh and one in Aberdeen.
Handicapped Children's Action Group is a registered charity based in Lincolnshire which assists children and families across the UK. When it started in 1988 it helped about a dozen families a year, but now it helps well over 100 with the purchase of equipment varying in price from £500 to £2,500 per item. Requests come from physiotherapists who recommend that the equipment will help the youngster with day to day living. All the items funded by Aberdeen Asset Management were delivered to families just in time for Christmas.
Euan MacNeish of Aberdeen Asset Management's Edinburgh charity committee said:
"Equipment provided by Handicapped Children's Action Group will help give children with special needs the independence and mobility they deserve. Through the support of Aberdeen's Charitable Committee we hope we are able to give these children the ability to join in with the activities of children their own age and no longer watch from the side-lines. We are proud to support the local communities in which we operate in this way."
Comments enabled – see comments box below. Note, all comments will be moderated.