Momentum is an organisation which helps people with brain injuries reach their full potential. Their third Top Hats & Tiaras Grand Ball takes place on 14 September this year at the Aberdeen Hilton Treetops Hotel.  Rhian Johns has benefitted from Momentum's services, and tells Aberdeen Voice how Momentum helped.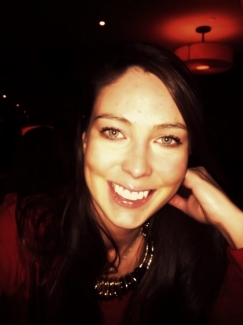 Momentum is a voluntary organisation which offers rehabilitation and training services, empowering people with an acquired brain injury to gain the skills and confidence that they need to live independently and to fulfil their employment goals.
It is a charity close to my heart as in April 2006, at the age of 20, I suffered a brain haemorrhage followed by long-term ventilation and severe lung complications and now epilepsy.
I was in a coma for 5 weeks, Intensive Care for 2 ½ months and another 2 months in the Neurology ward.
Following various intensive therapy sessions to aid my physical recovery and to start learning to read and write again, I was well enough to be able to attend Momentum's Pathway programme in April 2007, as part of my rehabilitation and recovery and with their incredible help and support I returned to Robert Gordon University in 2008, graduating in 2011 with a BA in Fashion Management.
Since coming out of hospital, it has been the hardest time of my life, but Momentum helped me to get my life back on track.
They helped me to realise and understand exactly what had happened to me and how to cope with it. I really appreciated meeting other people who had suffered brain injuries.  It is a big comfort knowing that there are people who understand what it's like to have your life turned upside down. I wouldn't be where I am today without Momentum's help and support.
It is important to me to thank them by raising funds for their Grampian Brain Injury Centre, based in Aberdeen.
I couldn't be happier to be holding our third Top Hats & Tiaras Grand Ball on 14 September this year at the Aberdeen Hilton Treetops Hotel in Springfield Road at 7.00pm.
The evening starts with a sparkling drinks reception, followed by a 3-course meal and coffee. Entertainment for the evening is the fantastic Burlesque, the band who aims to get everyone on the dance floor from the first song.  Our auctioneer for the evening is Highland League legend Ian Thain,  helped by our MC for the evening, Rebecca Curran of Northsound 1.
I would love for you all to join us.  More information and tickets can be obtained from Lucy on 07557 853500 or lucy.wilson@momentumfundraising.co.uk.
For information on how Momentum has helped people in the Grampian Brain Injury centre check out: http://momentumskills.org.uk/fundraising/eventsto-hats-tiaras-ball

Comments enabled – see comments box below. Note, all comments will be moderated.