Solstice Nurseries will hold a plant sale on Saturday 26th May between 10.30 and 13:00 to give people in our neighbourhood an opportunity to come to our wholesale nursery and buy plants directly from us, the growers. The Fruitbat tells Voice readers: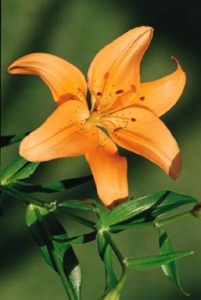 We are a social firm ( a not for profit organisation) which operates commercially.
Solstice provides garden maintenance and is also a wholesale nursery that sells heathers, herbaceous plants, shrubs and alpine plants to the retail market.
This is a superb opportunity to support our organisation which works with adults who are recovering from mental health issues and preparing for employment.
Admission is by donation for Solstice funds; we will have a raffle and, of course, we will sell plants.
The local Guild has kindly agreed to come and share this event by selling refreshments and home bakes for their funds – great value!  They will also have a couple of fundraising stalls.
We are located at Banchory and Leggart Estate (the policies) and nestled in a beautiful secluded site at Drumduan Walled Garden. The main entrance is best found from the South Deeside Road, about one mile from Leggart Terrace heading out of town, and will be signposted on the day.
We hope that you will come to support this event and get to know us.
Saturday 26th May.
10.30am to 1pm