Voice's Old Susannah comments on current events and enlightens us with definitions of some tricky terms with a locally topical taste. By Suzanne Kelly.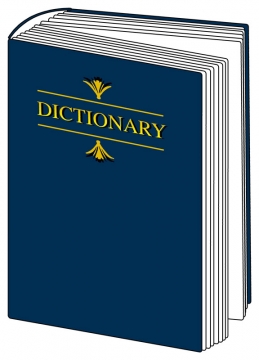 Tally Ho!  I'm not sure if this past week was more vibrant than it was dynamic or more dynamic than it was vibrant – but it's been good on the whole.  Gray's School of Art degree and fashion shows took place, I went along to the Sunday movie at The Moorings, and there were lots of cocktails.
RGU was interesting; for some reason just as we arrived, I was puzzled as my friends abruptly scarpered in different directions.  I was told later that I'd been standing next to HoMalone, and my friends didn't want to see what would happen next. Not that I would have confronted her; I would have said "Hello!  My deer!", or asked her where she got the fluorescent mustard coloured blazer she wore at the vote count.
She was probably searching for the Gray's designer who made clothing out of fur, or the jeweller using bone, or so I would imagine (NB there were some imaginative uses of fake fur on show – why use dead animals for decorative reasons?).
Before the RGU fashion show, Gray's Head of School made a speech, concluding that Gray's and RGU were firmly behind Aberdeen's bid for the highly coveted 'City of Culture' title.  Hooray!
There were several interesting artists and designers on show; I particularly liked jewellery by Sarah Sidwick.  In a written statement Sarah claimed:-
"Body image dissatisfaction is on the rise, with more pressure than ever before put on both women and men to obtain society's projected ideal beauty…. I believe we should all start taking the growing problem of bodily image dissatisfaction more seriously and question our view on what makes someone 'beautiful'.
We all have different ideas of what is beautiful I guess.  As long as someone's not to fat or too thin, or too tall or short, and doesn't show any sign of ageing – and wears lots of designer gear, it's safe to say they are beautiful.
For anyone who likes to watch a movie without interruptions or without listening to other people's mobiles going off every five minute, I'd suggest the Sunday Movie at the Moorings Bar.  The lights are dimmed around 4pm-ish, the doors are locked, and the audience is quiet.  Last week's movie was called 'Dazed & Confused'.
Old Susannah found some of the film's references difficult to follow, and was puzzled that the young people in it seemed to smoke roll-up cigarettes with excessive frequency; I can't imagine why.
There were a few occasions for cocktails this week, and my first visit to 99 Back Wynd won't be my last.  There is a 'Painkiller' cocktail which is delicious, and they have violet-flavoured alcohol, which I love.
  Saturday 23 June is nearly upon us, and the biggest party Union Terrace Gardens has ever seen will be on
Possibly best of all is that BrewDog is offering cocktails.  Beer cocktails.  BrewDog craft beer  cocktails.    These spirit-lifting cocktails include Pretty in Punk, Saint's Delight, Hardcore Pornography and Orange Tide.   A girl in BrewDog had selected about 20 bottles of different beers to take away; she told me it was a birthday present for a friend.  I told her my birthday is 9 July.
And I launched an eBook this week.  It's a very short work entitled 'Old Susannah's Handbook of Modern Manners – Part One'.  It is available on kindle via Amazon.  The introduction is available to read for free, but after that it gets a tiny bit sarcastic.  It is yours for about £1.90, and should I sell any copies, then 20% of any profit will be split between four animal welfare/sanctuary groups. No doubt the City of Culture Bid Committee will be interested.
It can be found at http://www.amazon.com/dp/B008C81M1I
Seeing as the City of Culture is the topic on everyone's lips (why, I can barely sleep!), I will include a few relevant definitions.  Before that, just a reminder that Saturday 23 June is nearly upon us, and the biggest party Union Terrace Gardens has ever seen will be on.  Hope to see you there.
But amid all this fun, the Freedom of Information people wrote to me this afternoon about some of my deer cull questions.  It seems that despite public observation to the contrary, warning signs were posted at each and every entrance during the weeks the shooting took place.
The signs said 'forestry operations' were in effect.  Obviously, forestry operations meant hunters were shooting rifles and a lethal risk existed.  By the way, 23 deer were shot, none were just wounded (so the city says), and all were 'clean kills'.  However, to shoot 23 deer, 33 rounds of ammunition were fired.
I put my hands up (especially if confronted with a high-powered rifle) – but if 23 animals were shot instantly dead, doesn't this mean an extra 10 shots were taken?  Did it take more than one shot to kill the poor (hand-fed in some cases) creatures?  Did any bullets miss – therefore meaning there could have been some serious accidents?
Feel free to ask the City yourself about the cull, the correct warning signs as to lethal risk, and the 33 rounds needed to kill 23 deer.
Now onwards with a few definitions
Culture: (noun, Eng) 1.  the collective qualities, traits, idiosyncrasies that give an area, a group or a nation its individuality.
A Ms D Morgan sent a letter to the Press & Journal last week; in it she noted that Aberdeen has closed nearly a dozen of its museums and/or sold collections over the past decade and a bit.  We recently flogged off some of the Thomas Glover House artefacts as well.  And about time.
No one is interested in history, old buildings or old paintings; people want to see sharks in fish tanks, skulls covered with diamonds, and granite webs.  The sooner we can get more vibrant and dynamic the better.  This is how it works.
Sell off your old stuff.  Sell old trees for lumber in Hazlehead Park and use the money to plant trees on Tullos Hill (irrespective of the existing ecosystem, peoples' wishes, or the fact the trees won't grow).
Shoot the deer that lived on the hill and sell their carcasses for game meat.
Let your old buildings either rot, get burnt down, or just sell them.  Then you have cash in hand.
Close museums; throw any books you find in Marischal College's basement museum into a skip.
Buy some trendy new art, and get lots of consultants in.
Build new venues, even if the existing venues have to be subsidised by the taxpayer.
Borrow lots and lots of money over what you got by selling the family silverware.
Give money to consultants.
Borrow more money.
Set up some private companies, preferably with the established quangos which you've helped to set up.
You will need more money.  Cut funds, stop benefits, close schools, pressure libraries.
Ask arts practitioners in the area what they want, and ignore those who are politically awkward, not dependent on you for funding, or who want a slice of the new pie.
Set up lots of meetings, think-tanks, new groups.
Select a random area of the city to be the quarter for arts.  Impose this new geography.  Then sit back and wait for the public's grateful thanks, and grants to roll in, and tourists in their thousands to appear, hopefully generating the £122,000,000 you promised people your granite web and new ideas would bring in each year.  If you build it, they will come.
I do not think Aberdeen can be rivalled in its ambition.
City of Culture: (noun, mod. English) title bestowed upon a UK/European City by vote. 
The irreverent magazine 'Private Eye' has previously pointed out how Liverpool, previous City of Culture, spent a great deal of money on events which sadly people weren't sophisticated enough to appreciate or support, and wasted a fortune.  But Valerie  Watts, our Chief Executive, came from Derry.  Derry won City of Culture, and she wants another similar victory here!
Only a minority of negative people in Derry think that money was wasted on this award.  £12  million or so was needed for Derry's 'Millennium Way'.  If you and I haven't heard of it, it is because we are uncultured.    Here is some criticism of what I am sure was a brilliant idea:-  http://www.lurganmail.co.uk/news/local/city-of-culture-not-a-priority-1-3761381
But suddenly as I read these old stories, everything fell into place for Old Susannah as she remembered one of the huge white elephants of Liverpool.  Actually, it was not a white elephant…
We have seen some of our quangos and LibDem / SNP politicians desperate to build a giant granite web.  I can now reveal the reason we are desperate for the giant web is that a city of culture must have:  A Giant Spider.
City movers and shakers in Liverpool,  (home of the Beatles, Echo  & the Bunnymen, classical performers, painters and sculptors) decided to ignore all that art nonsense and get really cultural – with a giant spider called 'the princess project'.  The spider's cost was nearly £2,000,000.  What a bargain!
Why DaVinci, Mozart, Bach, Turner and so on ignored the cultural importance of a giant spider is beyond me; I guess we're just more enlightened now.  But 'Liverpool Culture Company (in turn funded by the city, the Arts Council and the Department of Culture, Media and Sport) decided to get a giant Japanese spider.  I guess Godzilla, Mothra and Rodan were not available at the time.
Who were the creative geniuses behind this entire 'city of culture' invention?  Who wanted a giant spider above classical arts and indeed before serving the needs of the Liverpudlian citizen?
The entire concept of a Department of Culture, Media & Sport was an ancient dream we can thank Tony Blair for.  One of the first Ministers for this crucial cabinet post was the talented David Mellor.  He was famous for having his toes sucked by Antonia de Sancha, as reported widely at the time.
Was it a Shakespearean scholar, Tom Stoppard or another luminary who helped devise this spider scheme and run Liverpool's year?  Indeed:  it was creator of Brookside Close, Phil Redmond, who was Liverpool Culture Company's artistic director. To quote Wikipedia, which is quite accurate on this story, Redmond said :-
"At £1.5m I think it's (the giant spider) actually cheaper than (booking) Macca (Sir Paul McCartney) and it has got us on the front of the South China Morning Post. So it's good value for money.  However, the project has come in for criticism [whatever for? – Old Susannah asks] in some quarters: the UK mental health charity Anxiety has highlighted the potentially traumatic effect of the production upon those suffering with arachnophobia, and the TaxPayers' Alliance has called the artwork an "outrageous waste of taxpayers' money".
The vast majority of the public response was … that "The Liverpool Princess' performance was the highlight of the city's Capital of Culture 2008 celebrations."
I can well believe that was the highlight, remembering some of the other non-events Private Eye covered.  There were cancelled performances, people giving work to acquaintances, and all sorts of dubious goings-on.
None of that could happen here however.
Patronage: (noun) to support, pay for or otherwise assist an artist, project, sportsman, etc.
In a far distant past, the fine artist was paid by the rich to portray the wealthy patron in a favourable light.  The artists were obliged to do as they were told, but often they left clues behind in their work to say how they really felt about their patron (stone masons would leave small caricatures behind in the back of their work).
Later, the role of patron switched to the State.  If your artwork pleases the government, you get grants.
For instance the man who was paid £9,000 (or so) to paint our Lord Provost told the press:
"I think he ( Provost Stephens) is a really nice man." 
Well, he would say that wouldn't he? It's not like he feels any obligation to the system that commissioned him; or that would mean we have the state controlling what artists do – heaven forbid! – whereas the negative, fault-finding, duo of Anthony Baxter and Richard Phinney were denied grants from Creative Scotland, as 'no one would be interested in a documentary about Donald Trump and the Menie Estate'.
Thankfully, by letting the government dish out money to the artists they like is that we can try to prevent another 'You've Been Trumped' from getting made.  I wonder how many people with similar projects which were turned down didn't find the resources to realize their artistic visions.
Thankfully, we will never find out.  Another benefit is we don't have to think too much about what is good or bad art – the state chooses for us.  Result!
Old Susannah has already been a bit longer-winded than she had intended; apologies.
Next week:  No Creative Scotland commissions for me.