With thanks to Gemma Setter, PR Account Executive, Frasermedia.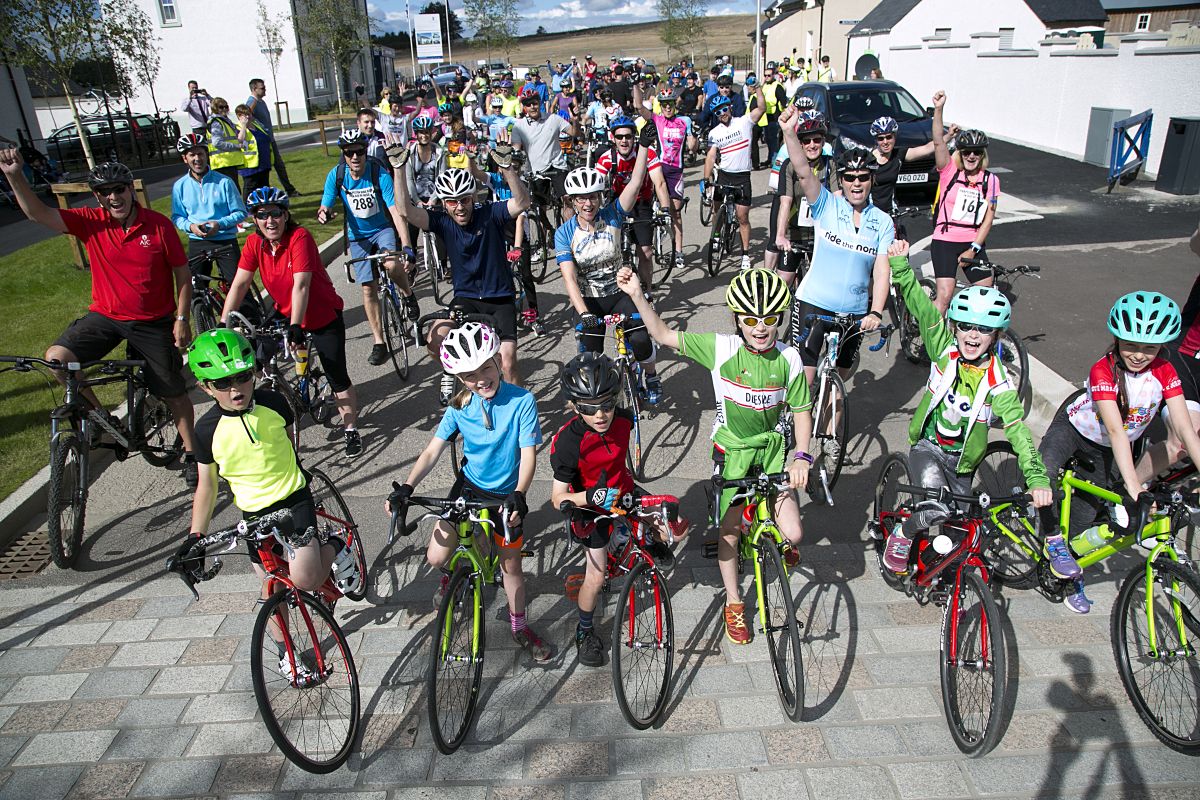 Local businesses are being encouraged to get behind Aberdeenshire's newest cycling event by showcasing the best of what the region has to offer.
Organisers of the Chapelton Bike Ride, which takes place on Sunday, 3 September, are looking to expand on last year's event by increasing the number of stalls and activities on offer.
The inaugural Chapelton Bike Ride took place last year and welcomed hundreds of cyclists and spectators to the village of Chapelton, near Newtonhill.
The event featured stalls from local businesses such as Serenity Scented Candles, and local artist, Bee Struthers, as well as food and drink from The Bay Fish & Chips, Cav & Co and Bannerman Butchers.
Held in aid of North East Sensory Services (NESS), a charity that supports over 6,000 people with sensory impairments across the North-east, last year's bike ride raised over £6,500 for the charity, enabling it to continue to provide life-enhancing services to people with sight and/or hearing loss.
Alastair Struthers, sales executive at ZeroC Homes, an organiser of the event, said:
"The first ever Chapelton Bike Ride was a huge success, so we're looking forward to making this year's event even bigger and better, with more stalls, food stands and activities for everyone to get involved with.
"As well as raising money for NESS, we are committed to creating a sporting event for people of all ages and abilities to enjoy. Involving local businesses will help to establish the Chapelton Bike Ride as a real community event that people will continue to look forward to year after year."
Neil Skene, fundraising co-ordinator at NESS, said:
"We're very pleased to hear that there are plans to increase what is on offer at the next Chapelton Bike Ride, as it should encourage even more people to attend this year's event.
"It looks set to be a very enjoyable day for all of the community and we're very thankful to everyone who is participating and raising funds for NESS on the day."
If you are interested in becoming a stallholder at this year's Chapelton Bike Ride, please contact Alastair Struthers on a.struthers@zeroc.co.uk. More information about the bike ride can be found at www.chapeltonbikeride.co.uk.
Registration costs £15 per person for the 42-mile route, £5 per person for the 12-mile route, or £15 for a team of four for the 12-mile cycle. Register for the Chapelton Bike Ride at https://www.q-buster.co.uk/chapelton.
North East Sensory Services (NESS) promotes the needs of people with a sight or hearing loss.  
NESS supports people with serious sight or hearing loss to overcome practical and emotional challenges and achieve independence.  
Formerly Grampian Society for the Blind (GSB), North East Sensory Services (NESS) works with over 6,000 people with a sensory impairment in Aberdeen, Aberdeenshire, Moray, Dundee, Angus and Perth & Kinross.  
Awards:  
2016: Winner, IIP Award Excellence in Third Sector  
Finalist Elevator Awards and Trend Awards  
2015: Winner, Elevator Award, Winner, Trend Award
Comments enabled – see comments box below. Note, all comments will be moderated.