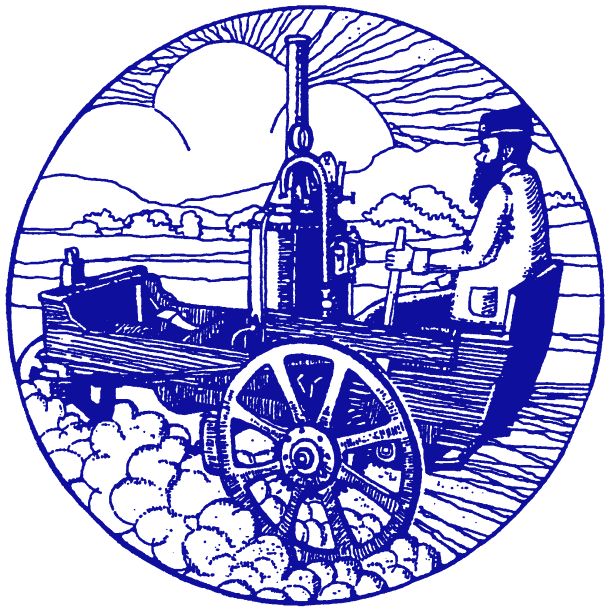 With thanks to Martyn Smith, Marketing & Events Organiser, Grampian Transport Museum
Next of Kin, an exhibition created by National Museums Scotland, opens on 2nd April at the Grampian Transport Museum.
It presents a picture of Scotland during the First World War through treasured objects from official and private sources, passed to close relatives and down through generations.
The exhibition was previously shown at the National War Museum in Edinburgh Castle, and Grampian Transport Museum will be the fifth of nine touring venues around Scotland.
It is supported by the Heritage Lottery Fund and the Scottish Government. Each of the host venues will be adding material from their own collections to tell local stories which reflect the themes of the exhibition.
Next of Kin will tell the stories of those directly involved in the Great War, including Colonel Frank Fleming. Colonel Fleming was taken prisoner, and his experiences will now be brought to life with a number of personal effects, including his officer's pass to leave the prisoner of war camp for recreational purposes. Colonel Fleming's cell wall calendar will also be displayed – prisoners were denied all information including what the date was, so he kept his own record.
Canadian Lieutenant James Humphrey's story will also be told for the first time; Lieutenant Humphrey was awarded the Military Cross for gallantry and was wounded in action. While recovering in hospital he met his future wife when invited by her parents to their home for Christmas. The Next of Kin exhibition will include items belonging to Humphreys, including his wounded man's kit label. Invalided out and very nearly losing his right arm, he was sent back to a London hospital – just one of tens of thousands of injured soldiers.
The exhibition will be supported with further displays including a Foster Wellington traction engine, affectionately known as Olive, which was originally commissioned by the War Department. The museum's 1914 Sentinel Steam Waggon, used by local carrier Alexander Runcie, was new at the outbreak of war and helped to provide a much needed morale boost.
Runcie utilised the Sentinel to provide excursions for local groups of children.
A horse-drawn Aberdeen tram will also be decorated in the period style, harking back to the days when such vehicles were used as recruitment vehicles.
Goliath, a 10hp McLaren Traction engine, will also be on display for the season, having been used to pull heavy guns on the Western Front. Goliath would go on to become a Showman's Road Locomotive, before being preserved by an enthusiast from Aberdeenshire.
Grampian Transport Museum Curator Mike Ward said:
"The First World War had a profound influence on Aberdeenshire. The depopulation of the Cabrach was partly due to the rush of young men to volunteer in 1914, thinking it would be a great adventure together and that they would be home by Christmas. The war memorials testify to the losses suffered by local families, in some cases three sons from one family.
"This is a sensitive subject and the museum is keen to take a look at what happened in our locality on the home front. There are many very sad stories but also some of great relief as 'missing in action' became 'taken prisoner'."
Stuart Allan of National Museums Scotland said:
"The First World War separated millions of people worldwide from their families and homes. The impact of the conflict was felt by families and communities in every part of Scotland as individuals served in the war in different ways. For those who experienced the conflict, keeping objects was a way of remembering this extraordinary period in their lives, or coping with the absence and loss of their loved ones.
"We look forward to touring the exhibition and bringing these stories from the National collection to people across the country and we particularly look forward to the stories which our partners will tell alongside ours."
The material on loan from National Museums Scotland looks in detail at eight individual stories which both typify and illustrate the wider themes and impact of the War on servicemen and women and their families back home in Scotland. Objects include postcards and letters, photographs, medals and memorial plaques.
Examples include;
Two autograph books in which Nurse Florence Mellor collected drawings, watercolours, verses, jokes and messages from the wounded soldiers in her care at Craiglockhart War Hospital.
The pocket New Testament which Private James Scouller was carrying the day he died at Cambrai in 1917, returned to his family by a German soldier on the eve of the Second World War.
Drawings and postcards by Henry (Harry) Hubbard, an architectural draughtsman in Glasgow who contracted illnesses so severe that he ended up spending 16 months in hospital.
The last letter home from George Buchanan, Seaforth Highlanders, a railway plate-layer from Bathgate who was killed in action on the first day of the Battle of Loos, along with his memorial plaque and service medals.
The shell fragment which wounded Private William Dick. He kept the fragment after it was removed from his leg, but later died from the wound.
As the exhibition tours, the host venues will develop additional content using their own objects and stories related to their respective local areas. The results of these additional contributions will be captured and preserved in the exhibition displays and a digital app interactive.
Learning activities exploring the exhibition themes will take place at each venue. School and community groups will be able to interact with a bespoke handling collection made up of original and replica objects. There will also be an associated training programme to develop new skills among the participating organisations.
The tour starts in Dumfries and then the exhibition travels to Rozelle House Galleries (Ayr), Hawick Museum, Low Parks Museum (Hamilton), Grampian Transport Museum (Alford), Inverness Museum and Art Gallery, Perth Museum and Art Gallery and the Black Watch Castle and Museum and Orkney Museum.
The full list of partner organisations and touring venues can be found here: http://www.nms.ac.uk/nextofkin
Explaining the importance of the HLF support, the Head of HLF in Scotland, Lucy Casot said:
"The impact of the First World War was far reaching, touching and shaping every corner of the UK and beyond. The Heritage Lottery Fund has invested more than £60million in projects – large and small – that are marking this global Centenary. 
"With our grants, we are enabling communities like those involved in the Next of Kin exhibition to explore the continuing legacy of this conflict and help local young people in particular to broaden their understanding of how it has shaped our modern world."
Next Of Kin Exhibition
2nd April 2016
Grampian Transport Museum, Alford.