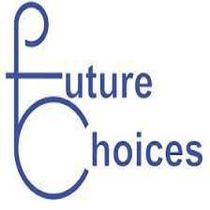 With thanks to Future Choices.
Whilst most Charities seek your help when it comes to funding.
Local Voluntary Charity Future Choices is desperately seeking Voluntary drivers to help them keep going and providing a vital service within the local community.
The Charity which is 100% run by a dedicated team of Volunteers needs more drivers to come forward and help.
Most members who use the service rely on being collected by their dedicated bus, but if they have no driver available on the day – the Charity automatically grinds to a hault.
Chairman of the group, David Forbes states:
"It's so hard especially these days to seek volunteers to help out but to seek voluntary drivers is even harder, and that's why im making a desperate plea to people who could help, to come forward."
Future Choices runs it's weekly service supporting the most vulnerable in the community every Tuesday from 11am at their Garthdee base, Inchgarth Community Centre.
They need volunteer drivers to come forward and be able to help from 9am till around 4pm on a Tuesday.
David added:
"The worse case scenario would be to suspend the group gatherings if their was no drivers available – which would completely devastate the community and the charity and it's members."
If you feel you can help, you can contact David on 0800 5668728 or email info@future-choices.org.uk