Haddo House is pleased to present a varied festival this year; with thanks to Alice Dennis.
As well as numerous fine arts exhibitions and theatrical performances, there are three concerts at Haddo House this Sunday and Monday.
They include fantastic performers; the internationally acclaimed string quartet the Endellion, the Songsmiths who are two Ferrier winning singers and accomplished pianist Audrey Hyland and world famous pianist Peter Donohoe giving a recital on Monday night.
All  the concerts feature accessible music to appeal to concert goers old an new, young and not so young with never a dull moment!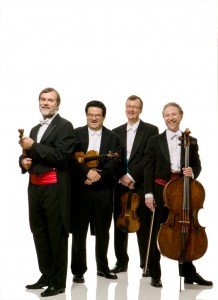 The Sunday lunchtime Endellion concert has light refreshments afterwards in the Peatyards where the Art Exhbition is; hy not have a walk afterwards and something to eat at Formartines on the estate and then come to the Songsmiths in the evening?
This concert has a wide selection of beautiful romantic song loosely connected to the theme of the story of Lady of the Camellias. A must for every aspiring singer!
On Monday Peter Donohoe playing the Steinway grand has to be the highlight of the week – please don't miss out on the chance to hear him play!
A programme of events can be found here