Aberdeen fought back from a goal down in a messy and sometimes bad mannered affair, writes Voice reporter Andrew Watson.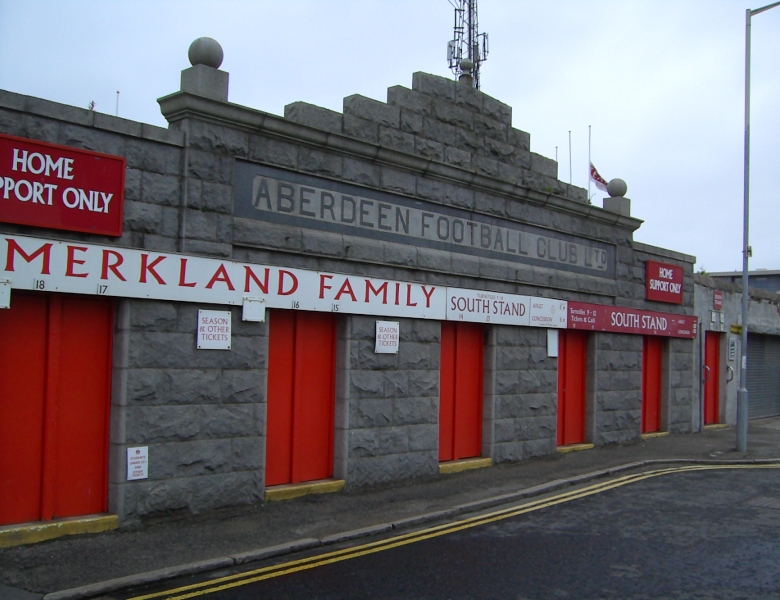 It was a snatch and grab for the Pittodrie side.
They gained two goals in quick succession from a Motherwell back line that made costly errors.
This undone the vital one goal lead the Steelmen gained very much against the run of play.
It was 35 minutes into the game that manager Derek McInnes sought change in his ranks, taking off Donervorn Daniels, replacing him with wing ace Peter Pawlett.
Their man, Lee Erwin, unleashed a shot from outside the box. Keeper Jamie Langfield, back after Scott Brown's Parkhead display against Celtic, could only look on as Erwin's teammate Scott McDonald pounced to make that all important touch to put it across the goal line.
0-1 Motherwell (McDonald) only two minutes after said substitution.
Come the second half the dynamics of game changed slightly.
Five minutes into the final forty five, 50 minutes into the game, Ashton Taylor was a free man as an in swinging corner met his head just yards from goal.
Their keeper was nimble yet somehow turned it into his own net.
1-1!
Things went from bad to worse for Motherwell as the Reds, two minutes later, found the back of the net.
This was via some opportunistic poaching from Adam Rooney, punishing some slack defending as confusion reigned between the hapless keeper and his four charges.
2-1 Aberdeen!
Barry Robson replaced David Goodwillie on the 78 minute mark. Twelve minutes later substitute Pawlett was himself taken off, in favour of comeback kid Clark Robertson.
Aberdeen could've pushed for that decisive third goal, though it never came.
Having said that, it was refreshing to see them go a goal down and recover.
Perhaps they'd become too accustomed to winning outright and simultaneously grinding out clean sheets. Maybe it shows the diversity in their methods for victory; their versatility.
Final score:  2-1.