With thanks to Angela Theobald.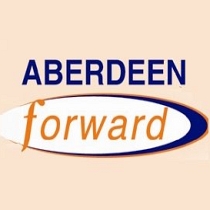 Environmental charity Aberdeen Forward are hosting a range of workshops and courses up until the end of 2015.
Aberdeen Forward works closely with local communities, businesses and individuals to educate and promote projects that help to protect our environment, reduce waste & encourage sustainability.
Course Details –
Hobby Club: Every Wednesday, 10am-12pm/1.30pm-3pm, these are drop in craft sessions. Donation of £2 per person.
Upholstery Weekend Course: 28th to 29th March, 9:30am to 4:00pm, £190
Plant ideas workshop:
We are pleased to offer this plant ideas (http://www.plantideas.org/) workshop which teaches how to make the most of plants in various useful ways. The cost is £35 per class. Here is the format of the classes:
Herb Walk: 25th April 11-13:00, Duthie Park
Wild Food: 6th June 11-13:00, Aberdeen Forward Building
Back to Basics Sewing courses 2015: 6pm-8pm, £92, every Thursday in each block
23 April to 28 May
11 June to 16 July
30 July to 3 September
17 September to 22 October
5 November to 10 December
Intermediate/Advanced Sewing courses 2015: 6pm-8pm, £92, every Tuesday in each block
20 April to 25 May
8 June to 13 July
27 July to 31 August
14 September to 19 October
2 November to 7 December
Curtain Making: 12pm-4pm, £92, every Saturday in each block
1, 8 and 15 August 2015
7, 14 and 21 November 2015
Booking
To book or find out more please contact courses@aberdeenforward.org or 01224560360.
Venue
Unless otherwise stated, the venue is:
Aberdeen Forward, 2 Poynernook Road, Aberdeen, AB11 5RW