Voice's Old Susannah takes a look over the past week's events in the 'Deen and beyond. By Suzanne Kelly.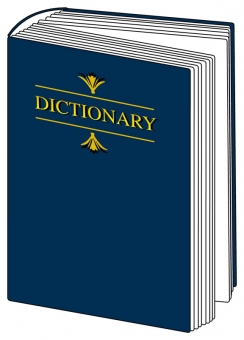 Tally ho, cheerio etc. 'Tis the season of peace on earth, goodwill towards men and so on.
Well, it probably is the season of goodwill somewhere.
The North Koreans are apoplectic, the Pope is not happy, and most importantly, Aberdeen Inspired does not want anyone to question its operations, finances or plans.
Olive branches seem to be in short supply as does transparency. Alas!
Despite a well-thought out plan to hack Sony, North Korea's dictator has failed to stop release of satirical film 'The Interview'. In the film fun-loving dictator Kim Jong-un was meant to have been assassinated.
As if. It's not as if he were in any way unpopular; and he is kind to his dogs after all, feeding them frequently.
Of course he feeds his dogs people including the odd uncle or two, but at least Kim's kind to animals.
There is a great tradition of lovely military parades in North Korea, and even if there's nothing to eat, there is great emphasis on jobs creation, with a nuclear weapon programme we can all be proud of. Hacks into Sony's systems revealed such bombshells as not all actors and actresses are well loved by studio execs, and not everyone likes everyone.
George Clooney stuck his nose in as he so often does this time to defend Sony, satire and free speech. Clooney is well known for standing up for Tibet, which as far as I can tell is just some rebellious part of China. He really should stick to acting. After all, we can't have our celebrities getting involved in causes, even someone like Clooney who grew up in a family where journalism was valued and activism encouraged.
He now has a duty as a role model to be as good-looking and as bland as possible. I'm mostly surprised the North Koreans bothered to get involved; it's not as if there is any power in a satirical movie, song or even column. Except the other week when the American right wing got upset by John Fogarty, Bruce Springsteen and David Grohl performing 'Fortunate Son.'
The Pope made a speech with thinly veiled criticism of those who seek power, scheme, climb and plot. Maybe we should invite him here to Aberdeen so he can experience a society without toadying, crawling, and scheming; where merit trumps money, and virtue triumphs over value for money.
As to Aberdeen Inspired, I am certain now that this transparent organization will answer the questions I put to it (first in August) any day now.
I asked about its finances, how one director seemingly awarded a hefty pay increase without any checks to their spouse, and why measuring 'footfall' by recording our every move and our mobile phone signals is more important than data protection and our right to freedom. They of course have more important things to do I'll grant, like deciding on the next bunting colour scheme.
Alas! For some reason not every retailer remains enchanted by the BiD programme. Even stranger, some of these retailers would like to opt out now that they've seen the reality as compared to the promised outcomes.
I'll never forget this great success and neither should you
Thankfully, the scheme was arranged in such a way that one you sign up to BiD, you apparently can't decide to leave. Kind of like the Hotel California, or like a salmon swimming into one of the gargantuan funnel nets near Montrose.
I'm as sure that Santa will arrive down the chimney with a case of BrewDog as I am that I'll get answers from Inspired.
Aberdeen's Christmas lights are lovely; I particularly enjoyed the Union Street lights. Giant deer are silhouetted against a red background. This commemoration of the Tullos Hill Deer Slaughter in our holiday festivities reminds us all of the many sacrifices Aileen 'HoMalone', Chris Piper, Ranger Talboys and Peter Leonard made to bring us our Tullos Hill Forest. As such it is most welcome.
Remember pretty soon that dense forest of towering trees on Tullos will be offsetting our C02 emissions, and in a hundred years or so will offset the energy required to plant the trees in the first place. I'll never forget this great success and neither should you. There is still time to sign a petition asking the city to fully come clean on the costs – and to save any remaining deer that may be left.
Our experts who were so certain there were too many deer (and killed 34 or 35) are now less certain of the facts, and have no clue how many deer are left in the city.
Show your support for these pocket-lining, gun-happy, self-serving political opportunists – sorry – pillars of the community by asking them to explain: sign up here. (Any problems signing up, as many people have had – send me an email and I'll help). There is a deadline; your signature will help if you live in our fair city.
It may be the season of good will, but alas! Someone's stolen meat (again) this year in Aberdeenshire: turkey, beef, ham and so on. Had it been venison, we could have looked to HoMalone and co for leads.
Police are said to be looking for a wealthy suspect or suspects. After all, it is a universally acknowledged truth that poor people don't know how to cook – or so Baroness Jenkins said. She's right of course, but this position has unfairly got her into hot water with people saying her logic is half baked. Her reasoning is that poor people go to food banks because they don't know how to cook.
Granted, the press gave her quite a roasting (not in the football sense of the word), and she found herself in a bit of a stew. If you're like Baroness Jenkins you'll have a firm hand on how to prepare a meal. For the rest of us, here is a seasonal recipe you might find useful.
1. Decide what you want to eat – pheasant, turkey, steak, etc.
2. Ring bell to summon staff.
3. Give instructions to your cook.
4. Have butler select appropriate wines
5. Have ghillie shoot and pluck pheasants, hopefully taking out any lingering birds of prey that may be haranguing other birds on the estate. If no phesants can be easily found, take one of the breeding pheasants you'll have cooped up in a squalid shed and kill it instead. Have butler set table and ring bell when dinner is ready.
I hope that will help all the lazy miscreants who have been using those food banks. Merry Christmas Baroness Jenkins. If you're out there, please do get in touch and I'll take you to one of Aberdeen's food banks and the Cyreneans so you can have a word in person with the culinary-challenged poor. I am sure they'd love a chance to chat with you and all.
But with all the commercialism, controversy, poor people and so on, we're in danger of losing the real meaning of the holiday season.
Thankfully, NHS Grampian is on hand to remind us all why we celebrate. Having solved all of their problems in the boardroom, in the slightly dirty wards, their small economic woees and so on, they have given us a Christmas gift: they have put the Sex back into Sexmass. And with that, it's time for some definitions.
The 12 Days of Sex-mas: (Modern Scottish NHS Noun) Video made to combine the obvious synergy of a Christian religious festival and safe sex.
Hark! I bring unto you great tidings of joy, etc. etc. NHS Grampian has decided that Christmas is the best vehicle for promoting safe sex. Why didn't we think of this before? Joy to the World, a new sex ed video has come (as it were).
The P&J reported on this really cool, hip, seasonal video.
""Inspired by the "necknominations" that dominated the internet earlier this year, NHS Grampian has taken to social media to raise awareness of sexual health.
"In a video rendering a rewrite of the traditional festive anthem, Twelve Days of Christmas, staff from sexual health clinics in Aberdeen have tried promote safe sex in a modern way. Penny Gillies, health improvement practitioner, said:
"We wanted to pass on the message in a fun way without being preachy.
"At this time of year it's important to remember your sexual health and if you think you may be at risk you should seek advice.
"It's not scary and all our staff are really friendly." "
Old Susannah doesn't actually see the link clearly between 'necknominations' and this tasteful, high-class video, but there you go. The video is nearly as cool as 'necknominations' and no doubt the kids will be down with this, man. You can tell right away from the quote from Gillies that this won't at all be a patronising dumbed-down video at all.
Wondering whether or not there would be similar sex videos made for Jewish, Muslim and/or other faiths, NHS Grampian was asked to give further information. Questions about cost, whose decision it was to make this brilliant film, whether or not the NHS management thought that hijacking the holiday and replacing 'Christ' with 'sex' was a sensitive thing to do, etc. were submitted. Alas!
As Aberdeen Voice is only a blog, and not a classy, established newspaper, the NHS decided that it was smarter not to answer right away, but to make us wait 30+ days. Mind you, some of the wider press (not to mention some religious types) became interested, and eventually an NHS spokeswoman wrote back to me to say:
"The video has been incredibly well received and has generated a lot of postive feedback from both the public and the media alike.  It has been viewed well in excess of 5000 times so far. No complaints have been made. The video cost nothing to produce."
That no one put their head above the parapet to complain may be related to the fact people don't want the NHS angry at them. It is a marvel though that the NHS, where a Band-Aid can cost in excess of ten quid to supply and apply, can make a video with no cost. No materials, no staff time, no props and no processing were required. Now that's what I call a Christmas – sorry – Sexmas – miracle.
Christmas sales: (English compound noun) – marketing based around the winter holiday season to increase profits.
Ever notice how the sales start earlier and earlier? Me neither. But let's not forget that the NHS – the same people who brought us the 12 days of Sexmas – have been selling our patient data. Anonamised of course – so the data purchasers can't tell who you are.
It's just your postcode, age, medical history and funny cough that the pharmaceutical companies – and others – can buy.
And in the same way that Inspired promise that no one can ever match up your mobile phone number, image, time spent in a store and your credit card purchases from that time period to identify you, the NHS promises that no one will ever cross-reference your illness, age and post code to identify you. Yet another Christmas miracle.
But what we should remember is the generosity of NHS Grampian at this time of year: they decided not only to agree to selling our data – they were in full Christmas spirit when they literally gave our personal medical histories away.
By leaving confidential files in supermarkets, they've really made it easy to pick up a quick Christmas present. It's good to know that despite a few minor concerns – patient welfare suffering, locum doctor bills going through the roof and so on, there is still time to leave presents around for people to find.
Before leaving the happy subject of NHS Grampian, let's spend a moment considering Malcolm Loudon, the whistle blower who has left his post.
For some reason, Mr Loudon thought that the many problems within our local NHS were severe. I guess clean wards, morale, errors and administration problems are the kind of minor details nit-pickers like Loudon think need attention. Now if he'd only help make the SeXXXmas video or something, he'd have been a happier man.
I hope that whistle-blowers like Loudon eventually get everything they deserve. And that goes double for those who persecute people like him. Let's forget all this nonsense about patient confidentiality, dirty instruments, malpractice and so on. After all, we can watch a funny video instead! Result!
Oil Summit: (Modern Aberdonian Noun) – A plan by Aberdeen City Council to save the world's oil industry.
More Christmas miracles! Aberdeen City Council will hold an oil summit! This will be summit else!
With Aberdeen city council lending its expertise to the oil price/employment crisis, a permanent solution is immanent. Expect crowd barriers to be erected around oil companies for starters. We can take the brilliant idea used on George Street's closed down shops where we put up giant posters in the windows to make it look from far away as if it's business as usual.
If we hang giant posters around any shut oil rigs or companies like we do elsewhere to make it look as if things are still running, that's half the battle I'm sure.
Hopefully we'll deploy a flotilla of fluroescent tabard wearing security guards to each oil company for health and safety. Perhaps we should outsource running of the oil industry to Inspired? After all, it's amazing what a bit of bunting can do. Then again, the salary-rising policies apparently used by a certain Bid/Inspired bigwig to give her husband a pay rise might just work for our offshore energy industry as well.
And there we leave it for now. A happy 2015 to all; may your days be merry, bright, connected, vibrant, dynamic, smart and successful. And mind the crowd barriers.
On a personal note
This has been an interesting year; there have been disappointments such has having to battle and wait ages for information requests to come through.
The police don't have to tell me anything more about the raid on George Copeland's flat for instance – on a technicality I should have got right. The good news is that the police complaints commission have questions about how an empty flat was surrounded, eventually searched, and a man with health issues treated like a terrorist. The police will soon have to answer (I hope) questions on some other issues – more as and when.
I was honoured to have been of some small help to Anthony Baxter and Richard Phinney; thanks gentlemen for giving me a film credit. Here's to them, the Menie residents, Tripping Up Trump and its supporters for standing up with dignity. Alex Salmond continues to refuse to visit the estate and see what his support of Trump has actually done.
Don't worry though, other people in positions of power are very keen to come. For me though the best two stories I worked on are ones that won't be published because after a little investigation, there were happy outcomes. Things like that make my day. I wish everyone a great New Year, and all I can say is Bring It On.
Comments enabled – see comments box below. Note, all comments will be moderated.
[Aberdeen Voice accepts and welcomes contributions from all sides/angles pertaining to any issue. Views and opinions expressed in any article are entirely those of the writer/contributor, and inclusion in our publication does not constitute support or endorsement of these by Aberdeen Voice as an organisation or any of its team members.]