Voice's Old Susannah takes a look over the past week's events in the 'Deen and beyond. By Suzanne Kelly.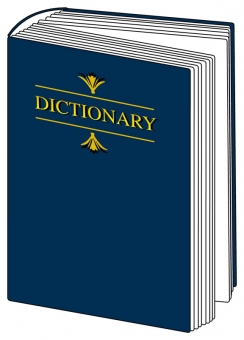 Apologies for the late running of this service, I've been on holiday. I was at the bonfire night fire festival in Lewes where suffice it to say Alex Salmond must be very popular, as there were two giant effigies of him paraded through the streets. Thousands of people, fire, pubs open late; hospitality galore all night long – and all no more police, security and crowd barriers as Aberdeen employed when the Commonwealth torch passed through town, or for a Christmas tree in the gardens.
Lewes also forgot to put up signs saying 'no dogs, no pets, no plastic chairs, no food, no alcohol' like Aberdeen did for its 2 hour torch party.
I think Lewes could learn quite a bit from Aberdeen City Council when it comes to having fun.
Safety first, fun … well, where possible in small dribs and drabs ('drab' being the operative word for recent events; let's see what the city has in store this Christmas season).
Overall playing it safe seems to be the theme of several news stories this past week or so, and here are some relevant definitions.
Spin Doctor: (Modern English compound noun) – A person who serves as a public relations professional specialising in damage limitation, reputation enhancement, and other forms of lying.
It was a shame to be away with all of Aberdeen's exciting developments going on, but the £80,000 pending appointment of a new City spin doctor is by far the most thrilling.  Congratulations in advance to Aberdeen City Council's future new head of spin, Takki Sulaiman. Let's hope he can do for the city what he did for London's Tower Hamlets. Fraud, waste, housing issues, financial irregularities – he'll have lots of experience in these areas to bring with him.
For some reason he still has to have his pre-employment checks carried out. For one thing apparently he didn't bother to mention he was at one point a Labour Councillor; perhaps he was trying to forget. But if our new spin doctor is a bit forgetful when it comes to minor details on his own CV and Tower Hamlet's many problems, I'm sure his otherwise astute eye for detail will be worth every penny of the £80k.
The P&J reported on this joyous news, adding their own spin to the story. Their news article (if that's what they call it) reported that:
"The city's Labour-led administration has courted controversy after ditching £140million plans to redevelop Union Terrace Gardens and attempting to ban First Minister Alex Salmond from council property."
I am always in awe at how the P&J can recall these facts. Other facts seem to elude the paper though, in the same way that Takki forgot he was a Labour councillor.
Perhaps counting actual profit and loss from black and white figures is not their strong suit
The P&J has a little amnesia when it comes to remembering little things like the taxpayer would have had to borrow £90 million pounds to build pointless webs to nowhere, and that PricewaterhouseCooper predicted the web would earn us hundreds of millions and make 6,000 permanent new jobs. How could we have turned that down?
It would be churlish of me to mention that this same PWC entity has overestimated Tesco's profits by a few hundred million in errors spanning the last few years.
Perhaps counting actual profit and loss from black and white figures is not their strong suit. Maybe they are best left to use their undoubted expertise to guess how many tourists will come to buy goods if they're situated under a granite web.
At one of the many council meetings about Ian Wood's web scheme, I gave a deputation. When I was done, Callum McCaig asked me whether I was doubting the reputation of PriceWaterhouseCooper. I managed to answer that we'd already paid a five figure sum of taxpayer money to the PWC experts for their web expertise, and they'd get more if we went ahead. My opinion of this firm has changed very little on learning they failed to add up Tesco's books accurately.
As to the other point the P&J brought up, At the time Salmond had developed a penchant for showing up any place he was invited, such as the Bramble Brae school because a parent had asked him. This was during a by election. Well, he's still invited to meet his own constituents at the Menie Estate and see what good he's done them. We're waiting Alex.
But I digress.
I suppose Suliaman's a safe alternative to the city's previous relationship with the BiG Partnership. At least he is not likely to enlist the services of Jake the Ghost or Morris the Monkey to tell us we need to spend £140 million on granite walkways to make money. But what can we expect?
Tower Hamlets has had one or two wee problems; like our friend up the road Donald Trump, Panorama decided to take a look at how things work there. It's all a bit messy, complicated, fiscally obscure, politically-skewed story. Takki will love it here in the uncomplicated, straightforward Deen. As a media professional Suliaman knew exactly what to do.  He refused to make a statement, and hired a PR company (I'll bet Tower Hamlets taxpayers were thrilled):
"[Suliaman] … declined to speak to PRWeek earlier this week, explaining that he did not believe it was appropriate with the Panorama controversy ongoing.
"Rahman and Tower Hamlets Council have mounted a robust response to the programme, for which Sulaiman has enlisted the help of PR and public affairs agency Champollion.
"An agency spokesperson stresses it is working for the council, of which the mayor is the head, and is not involved in political campaigning. "Takki has a duty to protect the reputation of the council and we've been supporting the council to ensure that whatever happened wouldn't harm its reputation," the spokesperson says.
"Champollion's work has involved interview preparation for the mayor, along with help for press officers in preparing for calls from journalists."
http://www.prweek.com/article/1288920/newsmaker-takki-sulaiman-tower-hamlets-panorama-problems
So how does our £80,000 per year job candidate get on with the press historically? PR Week's article continues:
"A difficult relationship with the media appears to be a theme with Sulaiman.  [well, that's a little bit of a downside; maybe that's why he'll only cost us £80K]
"Ted Jeory, a Sunday Express journalist who also has a blog on east London politics, Trial by Jeory, argues Sulaiman's approach to working with the press is about placing "barriers in the road" rather than developing relationships.
""The council doesn't have the best of reputations for transparency and his overly defensive, bordering on aggressive attitude doesn't help overcome that," says Jeory. "He's a former politician, of course, and I get the impression the argumentative nature required in that field has spilled over.""
It looks that between Takki and Aberdeen Journals we're set to get even more of the straight-talking, fact-based, unbiased reportage that we've come to expect. The city's secrets will be in a safe pair of hands soon – don't worry.
Vaping: (New English gerund) Process of vaporising products such as tobacco and inhaling the vapour instead of smoke. Billed as a safe alternative (?) to smoking.
It is a bit confusing to Old Susannah – vaping may be completely safe – but we don't know that yet for certain and everyone seems to be at it. We do know smoking is dangerous and often deadly – but laboratories are still making money by forcing animals to inhale smoke and get diseases. Something seems just a little bit wrong there. Vape to your hearts are content; it seems that there is no secondary smoke. But as to whether or not vapers are damaging their health, the jury is out.
United Kingdom Independence Party (UKIP): (Modern English  proper noun) New political party gaining ground, considered by some to be the safe alternative (?) to conservatives, Lib Dems, BNP and Labour
So UKIP has won further power in UK politics. UKIP is seen by its supporters as the alternative to the other political parties. Which of course it is. Putting aside UKIP's views on immigrants, women, religious tolerance, homosexuality and so on, it's a great choice.
Congratulations to all those who've switched to  UKIP. We've not seen anything like this before in Europe. Except in the 1930s. In Germany. What can possibly go wrong with putting in place a government that fears foreigners?
Nuclear Power: (Modern English compound noun) Energy produced by atomic reactions, considered by some to be the safe alternative (?) to fossil fuels.
Nuclear power is clean, wonderful, efficient, and will stop us depending so much on foreign energy. Result!  It's the safe way to go, so we're told by a few engineers and energy leaders, all of whom I assume are completely objective in their support for nuclear power.
In a story a few weeks back, The Engineer reported:
"British scientists are to research whether a new type of supposedly safer, smaller, cheaper nuclear reactor could help reduce the UK's radioactive waste stocks."
Safe and cheap. That's how we like our nukes. We were previously assured ad nauseum that nuclear energy is safe. That is, except for Chernobyl, Fukushima, and closer to home another release of radioactive material following a fire at Douneray.
But don't worry – everything is fine, what's a little (more) radiation, and in a shocking development, lessons will be learned.  Somehow lessons seem to get learned after the horse has bolted or after the tritium has escaped into the atmosphere or sea, but the important thing is, the people in power are learning.  The BBC wrote:
"DSRL said trace amounts of tritium were released and did not pose a risk to the public. No-one at the plant was hurt in the early morning incident. The Caithness site's fire brigade extinguished the blaze in the PFR's sodium tank farm within 30 minutes.
"Managing director Mark Rouse said DSRL has been served with an improvement notice by the nuclear industry's regulators. He said: "Our investigation identified unacceptable behaviours and practices that fell well short of our values and standards. It is important to take the time to ensure as many lessons are learned from this incident as possible.""
As well as our experts learning yet more lessons, we're assured that everything is perfectly safe. I'm sure you find that as comforting as I do. What's the odd fire at a nuclear power plant every now and then anyway?
So there you have it – we're all completely safe. Phew. There may be fires at nuclear plants that have 'unacceptable behaviours and practices' – but lessons are being learned.
There may be no other alternative than to vote UKIP – I'm sure that will be consequence free and safe as well. We can vape as we see fit. We'll be safe the next time Aberdeen City throws a festive party with security guards, police, anti-climb paint and crowd barriers. The city's secrets – not that it has any – will be safely guarded by Takki Suliaman going forward. Nothing to worry about.
It's just as well I didn't mention the fact that our local NHS is leaving our private patient files lying about in supermarkets.
Next week:  More on document security, privacy, spying – and other things that keep us safe. Tally ho!
Comments enabled – see comments box below. Note, all comments will be moderated.