Suzanne Kelly aka Old Susannah gets to grips with current events in the Granite City and wider world as Commonwealth Game fever hits the deen.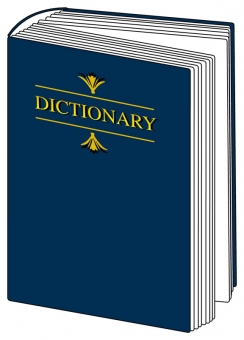 Tally ho! I've been doing a bit of travelling lately; I've even gone to places so remote that  the Scottish referendum vote isn't the only subject of conversation. I was on a journalism course, and some very odd ideas were put to the students.
It was suggested that the news  has a responsibility to investigate and report on stories instead of pandering to advertisers and the wealthy. (No, I didn't see anyone from Aberdeen Journals Ltd. there).
Like everyone else, I could barely contain my excitement when the Torch arrived in Aberdeen.
I saw a restaurateur on the day; he was extremely excited indeed, as the police and security in their wisdom blocked off the street his restaurant was on.
Of course there are a few minor things going on in the deen, like 33 year old Pauline Judge walking scot free from a jail term for distributing child porn images and reports of two girls having their drinks spiked in a local bar.
But no matter, everyone is looking with awe (or something more akin to shock) at the beautiful parade uniforms Scottish athletes will wear in the Commonwealth opening ceremony, is it possible that we should be paying more attention to other issues? Certainly not. However, here are a few definitions for your consideration.
Parade Uniforms: (English Compound Noun) costumes used for marches, displays, events to signify important traits such as nationality, importance, grandeur, pride.
As you'd expect, the main talking point of the week is the Glasgow Commonwealth Games Scotland kit.  It's breathtaking and memorable while making a statement. Some would say it's as breathtaking  as being punched in the gut. Visually striking? Unkind critics compare it to being ill on a chintz sofa after downing a bottle of mustard for a drunken bet.
As to this outfit  being  memorable;  well, I suppose a hernia operation  is memorable as well.  I for one think this makes a great statement, and I'm not alone in that. The other person who agrees with me is Jilli Blackwood, the designer who posed for the papers in an equally stylish, classic outfit.
In this all-inclusive age I think it's wonderful that we're giving national commissions to people who have no sense of colour.  Competing nations will quiver in fear as our men in blue floral big blouses and sickly mustard orange kilt socks parade. Yes, this tartan and floral mixture conveys the power, strength and winning spirit we want to demonstrate to the competition.
Commonwealth Games: (English Modern compound noun) Collection of sporting events held every 4 years between nations of the Commonwealth Games Federation.
Old Susannah understands that some people will spend most of their lives trying to run, jump, skip, or play volleyball better than anyone else in the world. The only thing more wonderful than that is that there are people who will feverently hope the nationality of the world's best is the same as their own nationality.
To some people this might look like nationalism. But we know it's all good-natured fun, fun that must be taken very seriously indeed.
having Atos as the partner will let the world know that Atos are really a nice bunch of kind, gentle people
We've got the parade uniforms to show the world what we're all about. I'm sure we're all equally thrilled about this latest development in the happy progress of the Glasgow games. Sadly, there are a small number of petty people out there who would nit-pick the tiniest details.
Kevin McKenna of the Observer is one such mean-spirited soul:
 "..what a mess they have made of it so far. Events such as this seem to attract a specific strain of humanity: that which is happiest in a uniform, a name badge and making life as difficult as possible for those they are paid to serve. The controversy over the parade uniform is the least of it.
"These people seriously thought it desirable to blow up some of the city's unlovely but iconic high-rise flats as the centrepiece of the opening ceremony. …despite having had years to prepare for the day, their bizarre ticket-issuing policy led to an online meltdown.
"Driving through one of Glasgow's edgier neighbourhoods the other day, I encountered evidence of perhaps the most crass and ill-judged action of the Games organisers: the decision to accept Atos as one of the main partners for Glasgow 2014.
"Atos is the outsourcing conglomeration whose fit-for-work tests on behalf of the Tory-led Westminster administration would have been deemed to be unrealistic by the Spartans. …To witness Glasgow 2014 banners bearing the hated Atos logo hanging from lampposts in these streets is simply an insult to residents who have been treated so inhumanely by this shower of government-appointed bovver boys.
"Perhaps when the true extent of the emergency funding of Glasgow 2014 is revealed afterwards we will also get the chance to ask the organisers to justify this decision."
http://www.theguardian.com/commentisfree/2014/jul/12/glasgow-commonwealth-games-plaid-to-worse
I'm sure the idea to have an explosion at the opening ceremony was just a bid to make people from war-torn countries feel more at home. I'm equally sure that having Atos as the partner will let the world know that Atos are really a nice bunch of kind, gentle people, and not the barbaric, unscientific, dishonest, cruel, life-ruining profit-driven paperpushers that they might  be mistaken for.
Such a shame that people like McKenna think that these issues are more important than winning medals.
It would be very wrong indeed for anyone to point out that most Commonwealth Games to date have lost colossal amounts of money. If some few millions go missing here, or are spent on some over-inflated construction deals, it will be worth it if ATOS and Scotland's partnership gets the recognition it deserves.
But the Commonwealth Games in modern times are far greater than an excuse for countries to come together to compete against each other. Just consider the money involved.
Commonwealth Games Values: (Modern English Compound Noun) – the principles and tenets espoused by the Glasgow 2014 Committee.
You have to hand it to them; here is the official mission and value statement from the Games' website:
"Our mission is to organise and deliver the Glasgow 2014 Commonwealth Games in a way that fully realises the aspirations of the Glasgow Bid and the contractual obligations of the Host City Contract, on time and on budget.
"Our Vision is to stage an outstanding, athlete centred and sport focused Games of world-class competition which will be celebrated across the Commonwealth, generate enormous pride in Glasgow and Scotland, and leave a lasting legacy."
"Our Values – Ours is an inclusive organisation which epitomises the values of integrity, responsibility and endeavour and in which all our people are valued. We will engage our Games partners in the spirit of trust and openness. We will be passionate in our work, and encourage flair and creativity in all that we do"
I have to conclude the bit about 'integrity and responsibility' don't apply to Atos.  As to the bit about the budget, well, Game costs, and here's where you start paying:
"The OC [organising committee I suppose] has revised its Games budget as a result of the revised security budget which was approved in December 2012.  As the Police Service of Scotland will now have jurisdiction over these resources – and the associated £90 million budget…" 
Yes, that security budget appears to be £90 million pounds. If all of Scotland's 5 million people attended, the organisers would spend £18 on security for each person.  I'll bet you feel safer already (and that's before you get to my photos from the Torch's arrival in Aberdeen).
If security is only costing us £90 million, then what are the rest of the games budgeted as costing?
"… the OC's budget is revised.  It now stands at £473m, of which £372m is provided from public funds. £100m will be generated by the OC from commercial activities including ticketing, sponsorship and broadcast rights…" (Ibid.)
Old Susannah is not sure why the police budget is spelled out as £90 million, when in the same paragraph sums of money are shown with the small 'm'.  Be that as it may, there is a little table showing that the Scottish Government is throwing in a mere £302,117,278 pounds and the city of Glasgow will put in a modest £69,568,337.
It does my heart good to know that those kids queueing up for food bank meals, the pensioners who will be cold this winter, and those workshy people with serious illnesses will be able to watch the Games, knowing it only cost in the region of £371,685,615 – or £441,253,952 in total, or £88 for every living Scottish resident to hold these games.
Bread and circuses – what more can we want? (And no, you can't have your £88).
And while we're on the subject of smart, unobtrusive security that doesn't overwhelm events, let's look back fondly on the day the torch came to the deen.
Commonwealth Torch: (Modern English Compound Noun) A piece of wood making its way, lit on fire, through Scotland to show the world the Commonwealth Games are about to commence.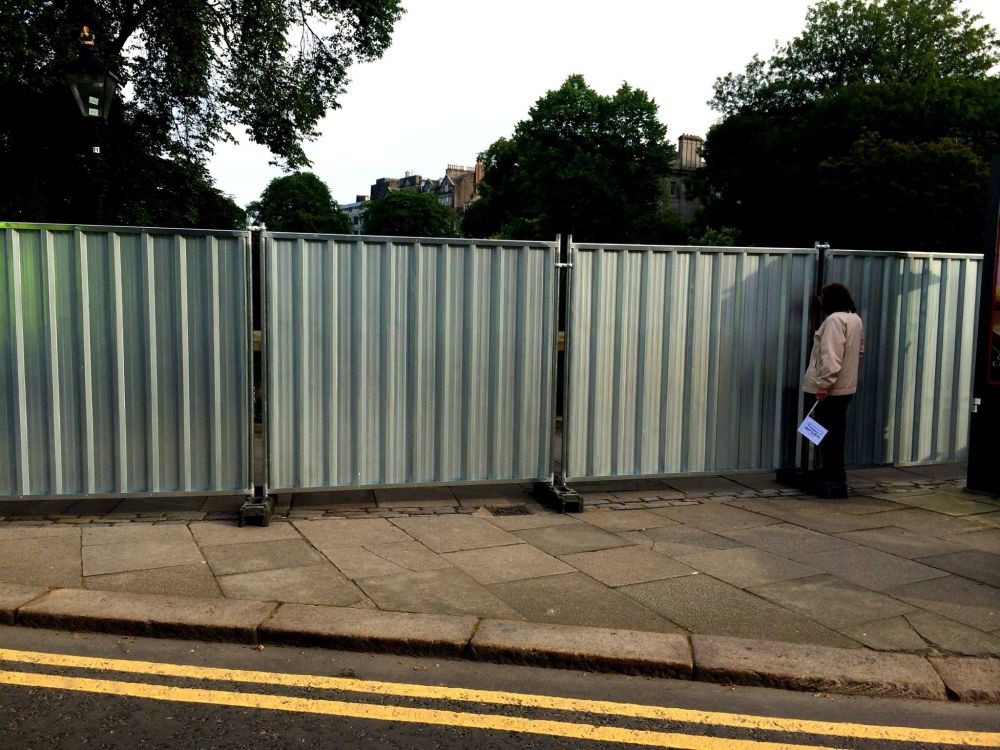 The Stone of Scone, the Royal Jewels… nothing can touch the security that surrounded the day our beloved Torch arrived in Aberdeen. You may not have actually seen the torch, but you would have seen the giant screen, the cordon around UTG of steel barriers.
You would also have seen the serpentine crowd barriers put up to the only entrance to UTG we were allowed to use, it could have held hundreds, but I never saw more than say 20 people in it at once.
Perhaps if they had let people sit down on chairs during the hours of exciting festivities, they would have had more people.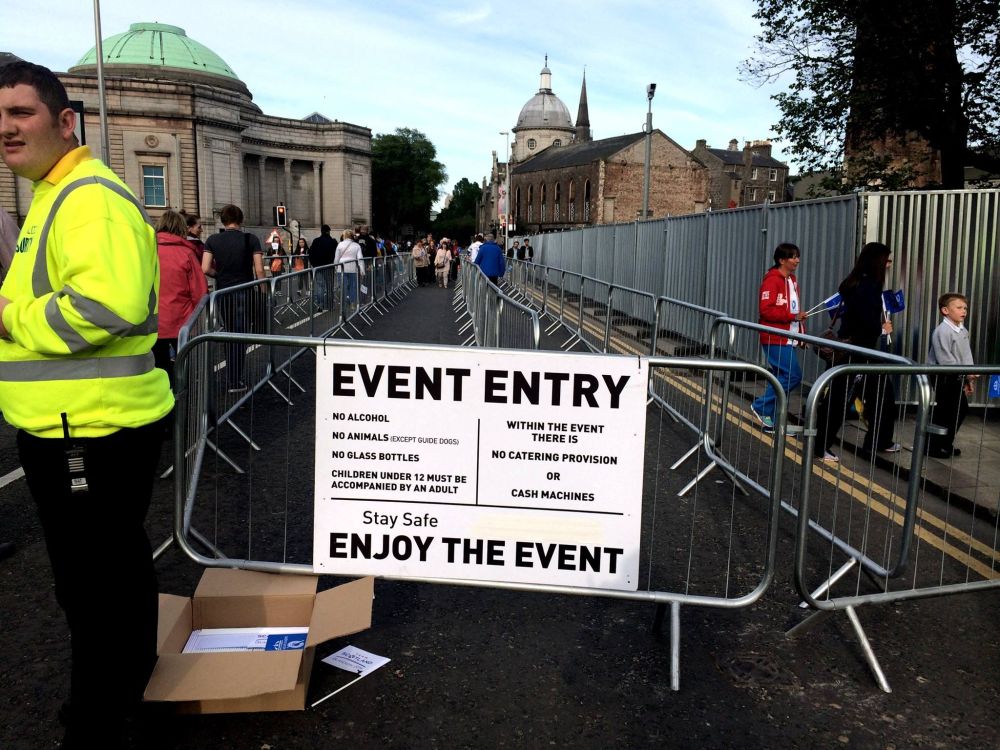 I will try and find out, but it's likely the city will have paid for all the policing, security, crowd barriers and anti-personnel missiles used to make this the relaxed, social, fun event it was. More here, including helpful information for Aberdonians that the weather here can be changeable. The things you learn.
Closing Union Terrace itself was a stroke of genius; the police/security estimated this would be needed when the gardens reached over 3,000 visitors, and 10,000 people would come to watch the giant screen.
Funny,  none of the police seemed to want to comment, but some of the paid security were unfairly critical of the extent of the security used. Obviously we did not allow anyone to bring plastic folding chairs into UTG – a riot would clearly have ensued. Likewise no catering was involved, and obviously no pets could be brought to this highly prestigious, fun, family event.
I'm sure it was all planned perfectly, with just the right amount of inconspicuous security. Others might wonder whether this was an excuse to test what level of security the public will put up with, to see how far policing can go. Some might wonder whether this was a sad display of over-inflated ego and pomposity on the police's part.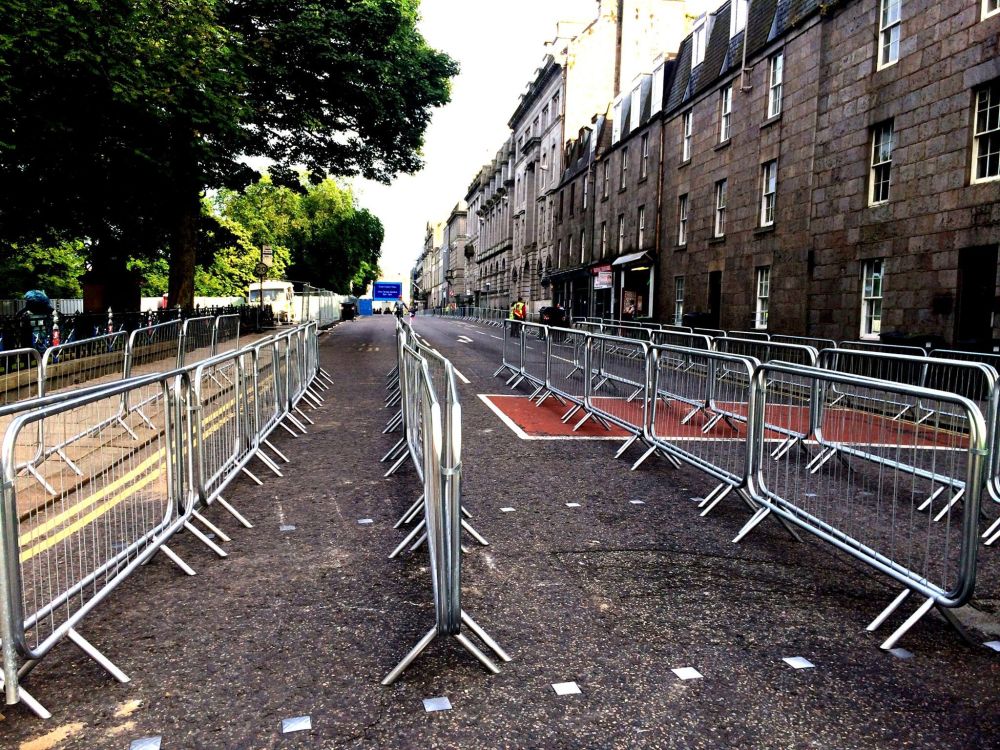 We must remember how important this event was, and using this level of security for a stick of wood, for a few people in silly looking kilts and the odd pole vaulter, then were do we go when we need heightened security for real?
Is the idea to make local governments spend this kind of money on security for events (however important or unimportant), thus creating new marketing opportunities for Rapiscan Sytems and their ilk? Are we going totalitarian? Answers in an encrypted email please.
Since 'transparency' is one of the goals of the organisers, no doubt they will answer my questions about money, uniforms and security any day now.
Until then, happy Commonwealth Games.
Next week:  Big brother is watching, and keeping data permanently – all in the name of merchandising. More on this Inspired level of snooping then.
Comments enabled – see comments box below. Note, all comments will be moderated.