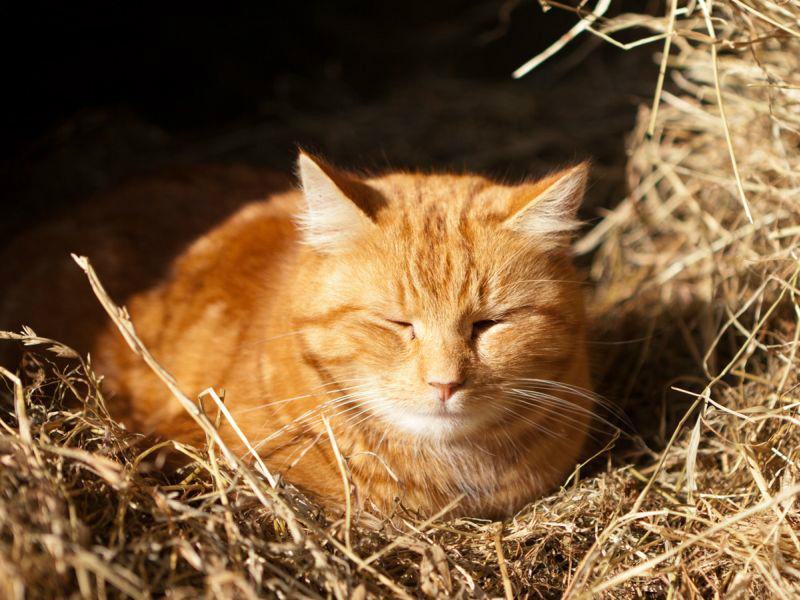 By Suzanne Kelly.
Most Scottish animal welfare organisations get no government support: the charities must rely on private donations to keep going.
The cost of keeping animals, their food, shelter, heating and care, continues to rise, while the economy shows only modest growth.
Our local charities are not only struggling for donations, but they are also struggling to home animals which are being abandoned at an alarming rate.
Without shelter places, animals such as horses may wind up in the slaughterhouse, and other animals may be put down.
With no end to these problems in sight, help from the private sector is more important than ever. These are some of the organisations that home and rehome animals; your donations, whether goods, food, money or even time will be appreciated.
Blaikiewell Animal Sanctuary
Deeside, Aberdeenshire
Website and donation information: http://blaikiewell.com/
Mavis Petrie, her brother Bert, and volunteers take care of "over 60 horses and ponies, two Jersey cows, and six pigs as well as cats, dogs and any other animal or bird that needs a safe place".  They have been going since the 1970s, but are now facing their biggest challenge. The Aberdeen Western Peripheral Route cuts through the countryside and through Blaikiewell.  This charity has already lost prime grazing fields, and as a direct result faces higher feed costs.
Lambhill, Fraserburgh AB43 6NY
Website;  http://www.willowsanimals.com/
Donate here:  http://www.willowsanimals.com/SupportUs.htm
Willows is home to hundreds of animals, from pigs to peacocks, and lately it has taken on a considerable number of the abandoned horses and ponies that might otherwise have been put down.
Rescues come from all over the UK. Willows' Animal Assisted Therapy programme is designed to improve the physical, social, emotional, and/or cognitive functioning of the patient, as well as to provide educational and motivational effectiveness for the participant. It has been running for over eight years.
Various locations in Scotland, including Aberdeenshire
Website:  http://www.scottishspca.org/
Donate here:  https://www.scottishspca.org/donate
As well as rehoming a wide range of animals including budgies, cats, dogs and equines, the Scottish SPCA investigates cases of animal neglect and cruelty.  There have been recent high profile cases of neglect and abuse in the Grampian area. In some instances animals were in such a poor state that they had to be put down.
The Scottish SPCA relies on the public not only for donations, but also for information about animal cruelty. Their hotline number for anyone with information about possible animal abuse or neglect is 03000 999 999.
Forfar, Angus
Website and donation information:  http://www.mountainsanimalsanctuary.org.uk/
Mountains has been going for thirty years and has helped over 600 horses. However, it faces the same struggles as the other organisations, and last year received a blow.  Just after a successful nativity play early in December 2012, thieves broke in and stole goods and cash worth thousands. Even their CCTV system was stolen.
Thankfully no animals were harmed or taken. Its founder, Alan Beaufort Fraser, passed away in 2010 after a lifetime helping animals throughout Europe.
Various locations in Scotland
Website:  http://www.cats.org.uk/
Donate here:  https://www.cats.org.uk/donate/?b=0 or call 0800 917 2287
This long-established organisation has rehomed thousands of cats and neutered feral strays over the years. As well as donations of money, new and used goods would be welcome for sale in their Aberdeen shop on George Street.
Anyone concerned for the welfare of a domestic or feral cat can call their helpline on 03000 121212.
Animal Concern Advice Line
Dumbartonshire
Website:  http://www.adviceaboutanimals.info
Donate here:  https://www.charitychoice.co.uk/animal-concern-advice-line-acal-11179/donate
Animal Concern Advice Line (ACAL)'s John Robins has been an active voice for animals in Scotland for years now; ACAL campaigned actively to save the Tullos Hill deer, and is currently highlighting the shooting of seals and the cruelty involved in intensive salmon fish farming.
ACAL offers advice and assistance and has a great deal of expertise focused on improving the welfare of animals whether wild, domestic or farm.
Ellon, Aberdeenshire
Website:  http://www.thenewarc.org/
Donate here:  http://www.thenewarc.org/page_2067122.html
The New Arc recently changed from a rescue and rehoming centre to a rescue and sanctuary. They are no longer taking in unwanted pets, but are to widen their wildlife rescue work. They will still assist with lost and found pets, cruelty and abandoned animals, but will refer unwanted pets to other organisations who may be able to help.
Mrs Murray's Cat and Dog Home
Aberdeen
Website: http://www.mrsmurrays.co.uk/
Donate here:  http://www.mrsmurrays.co.uk/Donate
Mrs Murray's Home cares for lost and stray dogs and cats, and helps rehome animals whose owners can no longer care for them. Each year 1500 animals pass through their gates, and they depend on public donations and legacies to help them secure each and every one with a happy future.
Any of these organisations will be happy to hear from you, or to explain more about their work. Your financial support, donations of food and/or goods will be welcome.
Comments enabled – see comments box below. Note, all comments will be moderated.