Voice's Old Susannah looks at events over the the last week … and once again, what a week it's been in the 'Deen. By Suzanne Kelly.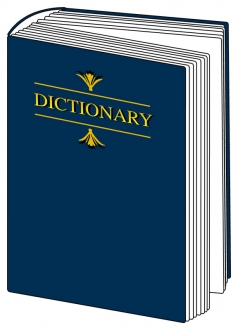 Vibrant and dynamic adjectives are being used to describe the Labour, Lib Dems and Independents who voted against the beloved web.
Conspiracy theorists say that these ungrateful refusenicks have brought civilisation to an end, even that they secretly scheme to bring the monolith design for the gardens back.
Such villainy!  It is hard to believe that some LibDems were not swayed by the powerful, intellectual charismatic persuasion powers of Aileen Malone.  But they weren't.
Old Susannah failed to make it to the 28 August Housing & Environment Committee; alas I missed the debate on the deer.
Pete Leonard's reports on the tree for every citizen and deer cull say the whole thing is ( a) finished, and ( b) a success.  Result!  Funny how something can look like a 'cost-neutral', complete success to someone, and yet seem like a shambolic, environmentally unsound, unwanted, exorbitant, barbaric disaster to the rest of us.
As I wasn't there, I missed the chance to see former Convener Aileen Malone show up to defend her scheme and those who implemented it for her; I'm sure her speech to the new H&E Committee was as moving as her speech during the Union Terrace Gardens debate.
On that occasion she said how important it was for councillors to listen to the people.
During the deer cull she embodied this tenet by 'accidentally' deleting emails protesting the cull, ignoring 3 community councils which implored her to stop the cull, and taking delivery of a 2,500 signature petition against the cull.
Oh, HoMalone listened all right. She just chose not to pay any attention to what she heard.  I say that I missed her defence of the scheme at the H&E Committee – but even though I was not there, she – being a person of honour and principle must have put in an appearance rather than leaving Leonard hung out to dry.
Any shirking would have been cowardly and an admission of ineptitude.
We will be toasting Neil Cooney with several brewdogs; he has said there will be no further culls simply to plant trees.  Perhaps he will be able to resurrect the scheme of keeping Tullos Hill meadow as, er, a meadow, even if Pete Leonard says that is more expensive than trees, tree guards, deer fencing, mechanical diggers, gorse stripping, and pesticide spraying for a few years.
I guess Pete and I went to different accounting lessons.
we have to deal with an awful lot of garbage here in Aberdeen
The dust is not settling very well on the granite web, which has been toppled.  What a shame.  Rather than us having shiny walkways in the sky to enjoy rain, snow or shine, to walk up and down on, to fall off, it looked for a moment as if all that lovely £50 million was going to be wasted helping people in Africa.
To put things in perspective, we have to deal with an awful lot of garbage here in Aberdeen:  vacant and decaying properties acting as beacons for arsonists; closed shops, litter that never gets cleared, social problems and services slashed by the previous administration.
The relatively simpler problems which pose minor irritations in Africa include famine, infant mortality from disease and hunger; kidnapped children beaten into soldiers, civil wars, a plague of AIDS, illiteracy and so on.
When I learnt the web was not going to be built, I remembered Sir Ian's words as told to the Press & Journal:
"Sir Ian Wood said last night that projects in Africa would benefit from the £50million he has offered toAberdeen– should the City Garden Project be rejected" – Press & Journal, 11/02/2012
How wonderful!  I wondered if there was going to be an African granite web, perhaps with some fir tree bosque and underground parking – that would cheer the starving multitude a little.  But like the web, this promise seemed almost too good to be true.
But then something unforeseen happened – something which has never happened before:  Sir Ian changed his mind.
No – Sir Ian is going to leave the money on the table for a year in Aberdeen.  Fine.  It's his money (if he actually has all this in liquid assets he is a lucky man indeed).  Perhaps it's time to turn to the dictionary for some assistance with the relevant issues.
Life Expectancy: (compound noun; English) – Statistical figure showing the mean for a group of people or living things to determine the typical time span from birth until death.
Old Susannah wondered which group of people needed £50,000,000 more – Aberdonians to turn their only city centre (common good land) garden into a giant web with an outdoor theatre next to a theatre?  Or Africans for food, shelter, education and healthcare.
Just for the record, the UK's average life expectancy is about 80.5 years.  If, however,  you are in parts of Africa, this can be slightly lower – say about  56.5 years if you're born in Niger,  50.6 years in Chad, 46.2 in Rwanda and give or take a few days you get 43.5 years to live if you're born in Zimbabwe. Figures are not available yet on the life-extending benefits of granite webs.
We live longer in the West; that's why we need more places to shop and more theatres to entertain us.
A town of Aberdeen's size and stature can hardly be expected to get by with a Music Hall, an AECC, a HMT, a Lemon Tree and a dozen private music venues (plus concerts now and then at Pittodrie) – no, we need to build an outdoor theatre in front of HMT while we subsidise the operation of the other publicly-owned theatres.  Simples.
On the other hand, if you are likely to be killed in some form of tribal gun battle, die in childbirth, or die as either a starving infant or a child soldier, you don't really need as many different diversions for your leisure time.
So, in a year Sir Ian may send his £50 million to Africa, if Aberdeen hasn't begged him to put up the web, repenting of last week's decision to just fix what we have for less than the £140 million web. Africa will just have to wait and see.  And if a few million people have an extra year of hardships, then so be it.
Petition: (Eng.verb) to entreat, often formally with writing and backing of others, for a desired outcome.
I can't help but notice how many different petitions have been started since the City cruelly turned down the chance to borrow £92,000,000 to build a bosque and a sensory hippy trail thingy (no, I don't get it either – ask Paul at Gray's  School of Art).
There are petitions demanding Labour resign, petitions denouncing Barney Crockett and others, petitions saying the granite web was the marvel of the age.  Even Kevin Stewart, last seen explaining why our vulnerable and disabled had to suffer services cuts, has come out of the woodwork and made a very clever motion in the Scottish Parliament.
I was involved in petitions to save the Tullos deer and save Union Terrace Gardens.  This confused some people who called me a tree-hugger, and were baffled that  I didn't want 89,000 trees on Tullos Hill if it meant destroying what was already there.
But now I have a new petition.  Do have a look, and if you agree, please feel free to sign and to share.
petitions/sir-ian-wood-send-your-£50-million-to-africa
Dummies:
Dummies are being used to guard parking spaces in Old Meldrum; evidence suggests this scheme probably originated in the higher levels of ACC management.
The dummies are thought to be on secondment at the highest levels of the Housing Directorate.  I am asked to point out that any resemblance between the dummies in Oldmeldrum and any former city councillors is purely coincidental.  And obvious.
Next week:  more definitions.

 Comments enabled – see comments box below. Note, all comments will be moderated