Voice's Old Susannah casts her eye over recent events, stories, and terms and phrases familiar as well as freshly 'spun', which will be forever etched in the consciousness of the people of Aberdeen and the Northeast.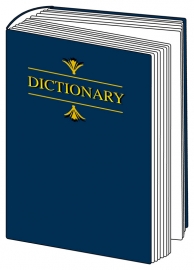 There have been a fair share of animal cruelty stories in the last few months; Donald Forbes will soon have is day in Court (looks like 16th May at Aberdeen Sheriff Court – if you're free, do stop in and wish him well).  But there are some other charming people who deserve a mention this week.
Picture this:  you are frail, in your 80s, and a youngish girl has been sent as your carer.  Just hope it isn't Kirsty Rae, a home carer for Aberdeenshire Council.  She has been caught apparently stealing hundreds of pounds from elderly, vulnerable older women – one believed to be 89 years old. It is a crime how little money our oldest residents are expected to live on to start with – but can you imagine the stress for these women – thinking you had lost your money – and worrying if you were losing your senses?
Allegedly Ms Rae has previous form – she is one to watch in future – actually just watch your older relatives and your wallets if she is within a few hundred yards.
No doubt she has a problem, maybe had a tough childhood, money problems or some other reason we should all feel really sorry for her – and no doubt has reasons why she should not get a custodial sentence.  As for me, I will reserve my sympathy for the robbed women – who have lived through World War II, probably worked hard and scrimped and saved all their lives.
Nice one Kirsty.
My second man to watch in the news is the Aberdeen Football Club fan who apparently head-butted a 12-year-old boy.
The boy was asking for it – he had the nerve to be wearing a Celtic jersey AND was in a shopping centre – with his parents.  Matthew Brown is thought to be pleading to avoid a football ban – he had been drinking you see.  I guess that makes it all right.
The little boy will obviously be very apprehensive and intimidated for some time to come, and was nauseous and ill after the vicious attack.  But hey, Matt probably won't do it again.  Unless he has been drinking.  Matt – it is only a game, and not an excuse to attack children who choose a different team than yours.  No need to get the younger generation involved in any of your personal gripes.  Deal?
There is of course no reason why a party would want to stick to the usually generous promises it makes in a manifesto
On a happier note, spring is in the air (well, the haar is pretty thick anyway), and election fever is gripping the City and Shire.  In the pubs and clubs the talk is all around the AV  – Alternative Voting system referendum, and with the exciting leaflets flooding through the letterboxes explaining how honest, gifted and wonderful each candidate is, it is all anyone is thinking about.
Is the suspense getting to you?  I would love to hear your thoughts on this exciting election looming for the 5th May.  But what does it all mean?  What will it mean for the Country?  For our great democratic, unified City?  Perhaps looking at some of the terms in depth will help.
Manifesto: (Noun) Work of fiction used to deceive; usually deliberately written to be so long and tedious that anyone who tries reading one will utterly forget their own name, let alone remember the manifesto's economic policy on EU agricultural subsidies or educational targets.
A party just isn't a party without a good manifesto; the manifesto gets to have its own  'launch' party at which the press stifle yawns and try to think of interesting questions on a document that is ultimately as exciting as a telephone directory – only a lot less believable.  There is of course no reason why a party would want to stick to the usually generous promises it makes in a manifesto.
Some parties – for some reason Liberal Democrats in the last prime ministerial elections come to mind – promise the world.  Free education for all, ice cream for everybody, and two cars in each garage.
I know – perhaps we can have a consultation on this:  maybe the public can be given a choice of route options
They then find themselves with a tiny bit of power, and needing to have a slice of the pie, they fold like a cheap suit and do as they are told by the more powerful party (for some reason I think of the Tories).  If your manifesto promises no tuition fees, there is some possibility that one or two of the voters will notice if you are a bit less than good to your word.  But then again, it is not as if they can do anything about it.
I've had a look at the 89 page Liberal Democrat Manifesto, and see that they intend to deliver something called the Aberdeen Western Peripheral Route; this pledge is filed under the phrase 'for efficiency'.  I know – perhaps we can have a consultation on this:  maybe the public can be given a choice of route options and vote on the matter after some road shows.
Old Susannah is getting old and her memory is going, because I mistakenly remember sitting at an 'Aberdeen Civic Forum' meeting in the town hall, where NESTRANS promised that the route would be finished in 2012.  Maybe I got that wrong:  perhaps it is the LibDems that will be finished.
But there is good news:  The LibDems care about wildlife:  From the manifesto:
"The nation's farmers are also stewards of the countryside, playing a key role in protecting Scotland's wildlife and habitats".
Presumably, with the  exception of inconvenient deer.
Polling Station: (Noun) A place where, if you are lucky enough to find it, you will be given a numbered piece of paper, have your name written on a numbered sheet of voters names – and then be told that your vote is totally anonymous.
You will have a choice of parties to vote for – Raving Monster Looney party being amongst the more conservative and long lasting of them.
You will wonder if you are looking at photographs of fashion models and movie stars at first
It is the 21st century and we are a technologically advanced society.  This is why we are voting using pieces of paper which are stuffed into a wooden box, then later taken to a larger counting area and people hand-count the votes for hours into the night and the next morning.
Mistakes are never made, and no one ever counts incorrectly.  You might think that an electronic voting system would be a good idea, but there is something to be said for this method.  I'm just too polite to say it.
I said it can be difficult to find your polling station – particularly as some 14,000 Aberdeen residents received their polling cards telling them where to go to vote:  to a school that had been closed down some months before.  To be fair to the Council, it would be awfully hard to keep track of all the schools we've closed, and you cannot be expected to check all the fine details when you print a couple of thousand polling cards.
Flyer: (noun) Printed page delivering short, factual, truthful messages. The means by which political parties remind you of all the good they have done and will do.
The person receiving a flyer through their letter box will religiously read all flyers and save them for posterity, if the dog hasn't chewed up the flyer and the flyer deliverer's hand first.  They come in fabulous colour schemes such as sickly gold and dark purple to seem all the more cheerful.  You will wonder if you are looking at photographs of fashion models and movie stars at first, then you realise it is pictures of your would-be elected officials.
Remember, if it is printed in a flyer, it is true.  Candidates are very careful not to promise more than they can deliver, and with our services and society in the shape they are today, there is very little left to promise anyway.
NEXT WEEK:  news on FOI requests into Union Terrace Gardens and City property sold to Stewart Milne; Deer update (the deer have 19 days left as things stand before the blackmail ultimatum is up), and more definitions.