Spring is on its way; the granite is shiny at Marischal College and new life is beginning (where it can either make it through the concrete or where the Councillors don't want it culled for being in the way).  But Old Susannah has a heavy heart, and suspects many of you do as well.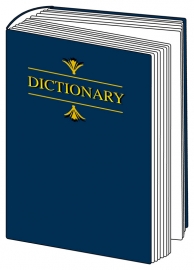 The approaching spring seems to mock a love affair that has died.  There were warning signs along the way. The arguments became more frequent, increasingly bitter, and all-too public. It seemed that the honeymoon was over, and any common dreams and goals were going or gone.  Then there came the day the penny dropped:  there was the piece of evidence proving that all was not well, and denial was no longer an option. The writing was on the wall.
Actually, the writing was on a full-colour 'Residents Survey' from Lib Dems John Sleigh and Nicol Stephen in which they ask Aberdonians:
'SNP BROKEN PROMISES – The SNP government was elected on a promise to improve transport networks in the North East.  Do you feel the SNP have let our area down?'
The SNP here in Aberdeen are (or maybe 'were' is the better word) in the exciting local coalition government with the Lib Dems, responsible for all the benefits we enjoy.  The SNP councillors must be reading this survey in heartbroken shock.  They must be wondering why the Lib Dems are attacking them on the national level, while still pretending to be in an Aberdeen coalition – and must also be wondering why they didn't think of getting in there first.
Just as well our local Lib Dems haven't let anyone down – otherwise they could be accused of astonishing hypocrisy.  After all, the Lib Dems have promised to wipe out the Tullos roe deer, and they are sticking to it. I eagerly await a SNP survey – sooner the better.
Consequently, the Coalition error (sorry 'era') in Aberdeen must surely be finished, for how can you work with someone locally who's trying to damage your status nationally?  The party is over.  I haven't been so upset since Peter Andre and Jordan broke up.  But I know the Lib Dems will remain in power.  How do I know this?
Simple – Their survey included a Poll.
…. And to follow on from that bombshell, let us now unravel some tricky locally topical terms –
Poll(verb)
A scientific information-gathering procedure measuring opinion with great accuracy and impartiality. Helpfully the Lib Dem mailing I received shows how the Lib Dems are well poised to win in Aberdeen . This poll result coincidentally follows the 2007 introduction of new voting area boundaries, an exercise which was undertaken with no thought of influencing election outcomes, which goes without saying.
For some strange reason The Scotsman newspaper is saying something completely different – that the Green party will knock the Lib Dems into 5th place.  I'll give you that the Scotsman is no Evening Standard, and clearly The Scotsman is a much more biased organisation than the Lib Dems are.
Picture the scene – you are, struggling to get by for yourself and your family on a meagre few hundred million, when all of a sudden the Government announces a staggering tax on your industry
It's not as if the Lib Dems have done anything to make themselves unpopular or seem indecisive; quite the contrary.  Nick Clegg's steadfastness; Danny Alexander's bragging that the Oil tax was his idea, the unshakeable will to plant trees in Aberdeen even if they have to wipe out all the wildlife to do it, etc. etc.  all these have won admiration.  But on with this week's definitions – it will keep my mind off the tragic SNP/Lib Dem situation.
Tax Haven (noun)
A country or Principality (such as Monaco) with lenient banking regulations, used to shelter money which would be liable to taxation elsewhere in the world.   If you are good, then you will go to heaven (some say) when you are dead.  If you are good with money, you will go to a tax haven when you are alive.  Picture the scene – you are, struggling to get by for yourself and your family on a meagre few hundred million, when all of a sudden the Government announces a staggering tax on your industry.
Suddenly someone is going to make a change like this that will have a great impact on your life – and they didn't even bother to consult with you first.  But no matter.  You are probably famous as well as rich, and local politicians will rightly continue to fawn over you – even if you are about to take a few million pounds of tax money out of the country.
Perhaps if you give the locals a wonderful gift of some sort – but what?  Maybe a few more shops, concrete and parking spaces – all of course with your name on a big plaque (even maybe a statue of you – that would be a good touch). In addition, the same clever accounting acumen you've used to take tax money out of the country may be able to find some way to get you further tax breaks.  Hmmm.  Perhaps your family can get in on the act somehow.  Maybe they could have a Trust fund to keep your gift going for the grateful locals.
When is the next flight to the Channel Islands, or should we just charter a jet.
Design Consultants (collective noun)
Do remember that it was an award-winning architect who got the job of designing the beautiful concrete homes that grace Torry
A form of demi-gods that mankind looks to for guidance. The Romans, Egyptians and other great, long-lasting civilisations followed codes of design based on use of natural materials, harmony of form and function, aesthetics, and proportions built on logic.  Thankfully this is the modern world and we don't' have to deal with that kind of nonsense any more.
How outrageous can design get?  How massively oversized should buildings get?  Is there anything better than big sheets of glass curtain wall on high rising buildings which dwarf and clash with their neighbours?  The Design Consultant thinks not.
Neither you nor I are in any position to question or criticise a Design Consultant (well, I do have a BA in Fine Art, and did a Master of Fine Art at Edinburgh College of Art).  A Design Consultant can use words like 'juxtaposition', 'deconstruction', 'iconic' and post-post Modern' – all in the same sentence.
Do remember that it was an award-winning architect who got the job of designing the beautiful concrete homes that grace Torry, known locally as 'pig pens' or 'chicken coops' (because we hapless residents are ignorant of their spatial concepts, defiance of the laws of compression and tension and adherence to socio-economic regional identity or something).  However, we are all agreed these are incredibly beautiful structures.
Design costs and Union Terrace Gardens is where you start paying.
From the little sense I can currently get from the Council, we are going to have the same Design Consultants, Read, who gave grateful Londoners a design for the old fashioned Victoria And Albert Museum.  The predictable lawn is going, grass being replaced by glass and giant structures, which we are too thick to appreciate.
If this is now predicted to cost double the original estimate, we're just going to have to dig down into our reserves (those of us still paying tax) and stump up.  Remember, the Scottish Parliament would not be the building it is without Design Consultants (or the woman who was appointed to work on the project who had NO prior experience – her genius is evident).  So what if the Parliament cost few hundred million more than was budgeted?  We're worth it.
Fear not: the coalition government in London will handle this competition with the same expertise as it's handled everything else.