By Fred Wilkinson.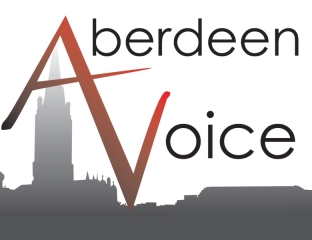 Aberdeen Voice will be taken offline for a period this weekend for essential major surgery in preparation for our site upgrade. Many of you will have read the recent AV article outlining our need to upgrade our hosting arrangements in response to growing readership which our present set up displays signs that it is struggling to cope with.
See Article:  https://aberdeenvoice.com/2011/01/aberdeen-voice-an-update/
At this point we do not know how long the site will be down, but we understand the work involves more of a rebuild than a refurbishment. However, hard wired for pace and efficiency, our tech-man  is the kind of guy who works for exactly 26 hours a day, but only when everyone else is asleep, so we are fairly optimistic that the changes will be relatively smooth and swift.
Although the changes to be implemented this weekend are primarily to add facilities for more efficient team working as well as preparation for the site upgrade, it is likely that readers will see an improvement in page loading times as a result.
As for the site upgrade, we are still not entirely sure when this will take place. We are all too aware of the risks to site stability the longer this is delayed, and proud as we are to have kept Aberdeen Voice running for 6 months on a total budget of £40, somewhat regrettably, this is not sustainable.
However I am pleased to report some progress. An Aberdeen Voice bank account has been opened, and between donations pledged, and donations already received, we have sufficient funds to cover the first 6 months of our improved hosting package.
For the most part, the funds so far have come from the long overlooked and fluffiest corners of the pockets of AV team members in addition to the time effort and resources they willingly contribute on a daily basis, free of charge, in favour of keeping Aberdeen Voice as loud, clear and inclusive as possible.
If you enjoy reading Aberdeen Voice and would like to contribute towards our growth and longevity, then please consider making a donation.
Aberdeen Voice operates, and will continue to operate as a 'not-for-profit' organisation, and will continue to be run by volunteers. All monies raised/contributed will be used for running costs and operational expenses only.
( Ahem …. cue new fangled button …  now let us pray! )