First of all, on behalf of AV, Fred Wilkinson would like to wish a Happy New Year to all our readers and contributors… and everyone else as well.
Whatever it is you have found to celebrate of late, whether the glittering blanket of snow some are glad to see the back of, a significant birth, time off work, turkey and trimmings, drinking to the seasonally normalised abnormal levels, the giving and recieving of gifts, the kids faces when they saw the decorations, the wrappings come off a coveted item, the effort of removing all the sellotape before said paperage could be recycled, we hope you had a good combination of joy, madness, and involuntary downtime.
Anyway, underneath all that razzamatazz, that highly anticipated and revered date, the 25th of December, marked exactly 6 months since publication of the first issue of Aberdeen Voice.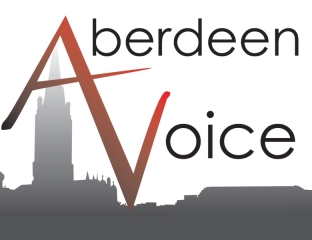 Determined and dedicated though our team may be, I doubt if any of us would have dared 6 months ago to predict we would be publishing regularly into a new year – otherwise we would all have ran off and done something less daft – like nude underwater indoor bowling, or low impact breathing, or …
The truth is, we didn't know what lay ahead – only that there was an appetite for an alternative, and it would appear that appetite is still there and growing.
Today, by contrast, I doubt if any of the Aberdeen Voice team would bet against us providing a regular service beyond next Xmas and into 2012. However, the coming year poses a different set of challenges.
Our readership has grown steadily to the point where we have all but outgrown our present hosting arrangements. We are already experiencing dips in performance at peak periods, and current projections would indicate that a major upgrade is required within weeks if we are to satisfy the growing, global as well as local demand.
The fact that we have managed to run AV for 6 months on a budget of a few coins atop £40 never fails to raise a chuckle, and a proud chuckle at that – if there ever was such a thing.
However, whether we like it or not, due to you pesky readers multiplying like bloody vermin, we have no choice, other than to kill you all, but move to a more professional package. And so we now face an annual budget of around £500 to maintain progress at the rate that you, yes YOU, the readers demand!
We do not accept payment for adverts or in exchange for publishing any kind of material as we believe that this compromises our status as an independent organisation – and an independent organisation we wish to remain.
However, that's not to say we will refuse a beer in exchange for a quiet mouth and an open ear – as long as we can buy you one back in exchange for your silence and attention while we feedback our assessment of your story, your angle, your character and your parentage.
But seriously folks, we do feel the time has come to seek assistance with future running costs.
We will of course be putting our hands in our respective collective pooches as we believe the value of AV is greater than the aforementioned cost, and in view of feedback to date, we know many of you agree.
With the planned introduction of a 'donate' button, and a fundraising event coming up soon, we are confident that we will not only continue to encourage grassroots citizen journalism and regularly publish items of relevance to the people of Aberdeen and the Northeast, but we will have access to features which will facilitate the creation of a better and more flexible product.
Whether or not you will find yourselves able to ease our financial burden, we hope that you will continue to support Aberdeen Voice by contributing articles and information, reading regularly and spreading the word.
One way or another we, will continue in our role of supporting freedom of expression and democracy within the widest acceptable bounds in the known journalistic universe … and wider if you toss the odd coin into our fountain of genuine fresh fairy tears – of joy I hasten to add.
We are the vehicle – you are the voice….. and that voice is getting louder… so, mind ye dinna scare the bairns noo!
Wishing you all the biggest and best in 2011 – AV