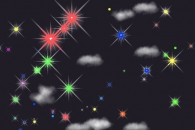 Bonfire Night is upon us and as we watch the traditional burning of effigies and the sometimes surprising, sometimes disapointing firework displays, the thoughts of some spectators begin to wander ……
** 'If Moir Lockhead wis a firework, he'd be the only firework allowed in the display, wid cost far mair than similar fireworks in Edinburgh, wid bide for ages in the Coapy milk bottle while you wait for movement and when he eventually took off, it wid be grudgingly, wi a splutter and a hotter but still leaving six sparklers chasing efter him in vain.' – David Innes
** 'If Aberdeen F.C was a firework, it would be one of those you light, get all excited about, tell all yer mates "watch this, it's gonna be beautiful" You wait and wait, it doesn't go off, not sure if you should let it be of go over to it and light it again……you're warned "nah leave it – it'll go aff" ……you wait, then "f*ck it I'll go over" and it blows up in yer face'. – Slimfella, Aberdeen-Mad.
** 'If  Aberdeen City Cooncil was a firework it would be a dodgy katherine wheel which when lit,  would twirl around and around in ever decreasing circles creating lots of heat, sparks and noise, expending fuel and energy at an alarming rate but never actually going anywhere'. – Fred Wilkinson
** 'If Kevin Stewart wis a neep lantern you'd struggle to see the facial outline due to there being nae licht inside the f*ckin heid.' – David Innes
** 'If The CitySquare/Gardens was a firework it would come in a plain pale grey box ( artwork purchased separately ) around a hundred times the size of the firework itself, cost about 100 times more than the 'money back on next purchase' voucher redeemable only when your home and car have been legally bound as security until your cheque clears.
When taken out of the box, you would find that the quaint little oil platform shaped device comes with a badly written manual in which you would somehow suss that the firework does not work unless it is connected to a mains gas supply. However, on the back page there is a telephone number for an engineer who can come round anytime, dig up your garden and install the pipe and connection required.
This will cost you, but on the upside, they will accept your 'money back on next purchase' voucher towards the cost of the work ( which would of course include arranging planning permission for the installation).
When lit, sometime ( around 2016 by the time all the paperwork is complete ) it would throw out a brief burst of sparks and swirling flares, and then produce a large limp flickering flame.
As you wait to see what else it does next, you find the small print in the manual which informs you that there is no way of turning it off and that your transaction validated an agreement to purchase your uninterruptable gas supply from an un-named supplier at an undisclosed price for an unnegotiable 25 year term.
It might seem like you got a bad deal, but the solicitor, the gas company, the planning dept and the engineer all agree it was a pleasure to do business with you'. – Fred Wilkinson
** 'If ACSEF wis a squaad o guisers, they'd ask you if you wanted to hear a song and when you refused they'd sing it onywye saying that they didna recognise the insignificant numbers o respondents who said 'no". – David Innes
**  'If Aberdeen F.C.  was a firework, it would be one of those indoor fireworks that turn into a giant, endless sh*te.  ( see below)' – Kelt, Aberdeen-Mad