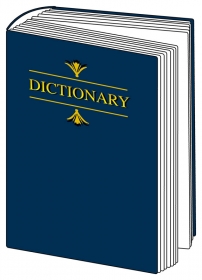 Voice's

Old Susannah

presents a Halloween Special Dictionary supplement and gets to grips with a few tricky, spine chilling terms.
There is no denying the creepy, sinister atmosphere at this time of year in Northeast Scotland– there are mindless zombies roaming free, creating new budgets designed to kill off any remaining spirit in Town and Shire.  They are slashing budgets and services, and seem unstoppable.  Be afraid – be very afraid.
Frankenstein Monster
Imagine a horrible creature artificially created from parts of City and Shire Councils as well as a few businessmen, artificially stitched together with failed civil servants and the like.  Such a monster is ASCEF.
ASCEF was so created and brought to life with injections of  taxpayer cash .  Now it runs wild throughout the land, unchecked by government or citizen, threatening to destroy the city, or at least cover all living things in concrete.
It is answerable to no one, even the egotistical madmen who created it.  The monster will inevitably be destroyed by the angry peasants who see it for the horror it is.
Witch
"Are you a good witch or a bad witch?" the good witch of the north asked Dorothy.  No need to ask what kind of witches we are dealing with in Aberdeen City.  A bad witch can be identified by her crone-like appearance and the smell of brew (or special brew) surrounding her.
Bad witches go out of their way to harm their neighbours any way they can, such as allowing lands and burns to be foully polluted, zapping services, magically turning budget surpluses into massive deficits, and closing schools.
They fly about on chauffeur-driven, taxpayer-funded broomsticks all over the world for unholy meetings called Sabbaths or conferences.  When confronted, the witch will deny wrongdoing, and insist they will keep doing the job they were elected to do.  Witches are often found giving orders to their Familiars.
Familiars
A witch's Familiar is an animal – such as a lapdog, lizard, reptile, toad, snake or rat — which the witch speaks to as it if were actually able to think itself.
These Familiars are often given names like Lucifer, Beelzebub or Kevin, and are the lackeys which carry out the witch's evil deeds unquestioningly.  These servants of evil are often grotesque in appearance as well as deed, as are the witches they serve.
The Devil
In legends across the world, the Devil or a mysterious stranger appears out of nowhere, making extravagant promises.  The Devil might, for instance, promise economic prosperity and millions of pounds – an offer that sounds too good to be true.
The unsuspecting might for instance take the fortune on offer, and in exchange think they are getting a wonderful future – unaware of the strings attached to such a deal.  What they are likely to get is a bill for millions more than they received in the first place, and usually a terrible price is extracted – like the permanent loss of beautiful lands.  Only a fool would sell their soul (or garden) to the devil.
Trick or Treat
In the old days, children would visit their neighbours at Halloween and cry 'trick or treat!' hoping for a sweetie or an apple.  They would be lucky to get anything as generous as that from their neighbours in St Nicholas House, who seem to have a wide range of tricks in store.
Magical Disappearances
Fox batterer Derek Forbes had been the subject of media attention recently when he was quoted as admitting hitting a tame fox with his golf club.   However, when Forbes appeared in Court this week – Presto!  He said he never hit the fox.
Was it an invisible club that injured the fox?  Was it the work of a ghostly apparition? Who knows – but Forbes now says it wasn't him.  I guess he was too traumatised when the press first said he did club the fox to ask for the story to be corrected at the time.
The admission of guilt may have disappeared – but the story will not do so.  Let's wish Mr Forbes all the luck he deserves in his next court appearance.
Next week – Budget special.