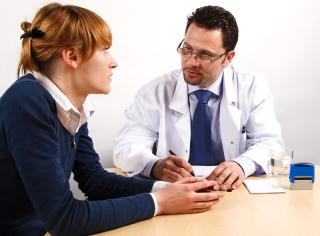 By Ross Cunningham.
There has been much controversy aired recently about benefits and those claiming them. With a new coalition government in place, they hurriedly arranged an emergency budget to set about slashing the £150bn deficit in public finances. One of the higher-spending areas is benefits. In 2009-10, it is estimated that £3.1bn was overpaid in benefits due to error and fraud. Conversely, estimates show that £1.3bn was underpaid due to error and fraud. You would be inclined to believe that the second statistic is of less concern as is the perception that overpayment has been made to people who neither need nor deserve it. But how is it decided who is worthy of benefits and who is not? Who makes these decisions and who else is involved?
Well, it should be a simple process.  The Department of Work and Pensions (DWP) has the final say over who is eligible or ineligible to receive benefits and to which payments they are entitled. Jobseekers' Allowance is pretty straightforward – you are a jobseeker, so you get money to live on and help to find work. Of course, this can be easily abused by people who do undeclared cash-in-hand work, and the government is keen to clamp down on this. At the same time, people who abuse the system in this way are not among those who might be classed as being at risk or in the most desperate need of help, the crux of this article.
The sick and disabled. Not a label most people falling into either or both categories would welcome, but nonetheless, it is a descriptive term and one that I feel is receiving the most negative and unwanted attention. On a personal level, I fell ill at the end of February, eventually being diagnosed as suffering from Post Viral Syndrome also known as ME, or Chronic Fatigue Syndrome and lost my job as a result. Therefore, I felt entitled to claim for Incapacity Benefit, as I thought it still was, as I was too ill to work and needed financial support. I have since found out that this benefit is Employment and Support Allowance.
The application process was not too arduous. Advisors were polite and helpful on the telephone and I felt that my case was given the care and attention I expected from a governmental agency. It was not until I had to attend an appointment with a medical practitioner that I felt things take a turn for the worse.
I was given a time to attend Atholl House on Bridge Street. I made sure I arrived there in plenty of time and took particular notice of the plethora of posters declaring that violent and abusive behaviour would not be tolerated, that I would be treated with respect and that they expected the same in return. All fair enough to me. I have always endeavoured to be as polite as I can when dealing with professionals.
After waiting for half an hour longer than I should have, I was called through to the consultation. The woman shook my hand, introduced herself, sat me down and asked me what problems I was having with my health.
So I explained how I fell ill after taking part in a zinc trial for medical research and the rest. I got through a couple of sentences before I realised that I was talking to the side of her head as she stared at her computer monitor. On top of this, she made the most patronising 'hmm-mmm' noise after every few words that I uttered, like Sybil Fawlty saying 'I know' over and over! Now, I had been in the room for under a minute and already felt belittled and worthless, certainly not treated with the level of respect that the posters in the waiting area implied. This went on for around ten minutes, question after question on how my life has been affected and I how I get by, before it ended with a quick physical assessment. I made it quite clear to the woman that I had no problems physically, the main debilitating symptom for me being an overwhelming feeling of fatigue and light-headedness. However, the consultation was over.
Completely disillusioned by the experience, I decided to do some internet research. A Google search provided me with some interesting pieces of information. Survey results carried on the ME Association website shows that 70% of people who had been assessed rated the experience as dreadful. A further 23.2% rated it as poor or very poor. This only left 6.8% with a neutral or positive experience from the entire sample of 467 respondents.
Hugh O'Donnell, a Liberal Democrat MSP has tabled a motion seeking an urgent review of Employment and Support Allowance as it is failing to work in the interests of the genuinely sick and disabled people of his Central Scotland constituency and the rest of the country. Quite a stern statement but one that has not yet received the support of any other MSP. Mr O'Donnell's sentiments have been echoed by Citizens' Advice Scotland.
A few days after my assessment, I had to attend a work-focused interview at the Job Centre. This was to ascertain what sort of work I might be able to do despite my illness. The interview was scheduled to last 20-30 minutes but was strangely cut short after I informed the advisor that I had a place at university in Dundee in September. This changed the tone of the interview from my claim being viewed with suspicion to being more understanding.
At this point that the advisor asked me how my Atos assessment went. I obviously was not full of praise for it and she explained that it is designed to get people off Employment and Support Allowance. In fact, she declared that around 80% of people actually fail the assessment – quite a high percentage. It must be fairly unlikely that each of those 80% were fully fit for work. The test, it seems, has been designed purely to make it as hard as possible to claim a benefit that is rightly due to people who need it.
I'm not suggesting for one minute that there are not people who abuse the system and feign illnesses to claim benefits to which they are not entitled. However, it certainly does not sound right that people should have to undergo such a trying and unnecessary process to get the help they need. Employment and Support Allowance is the most commonly-appealed benefit with around 8000 tribunals sitting every month. Of those, around 40% of decisions are reversed. The advisor explained my right to appeal should the decision in my case be unfavourable and said that someone else with whom she was dealing had appealed against their decision but will have to wait until October to find out the outcome.
How can they get it so wrong in the first place? Is it fair that people genuinely in need of help end up paying for the mistakes of previous Chancellors and bankers who have taken our economy to a state of near collapse? A solution must be found. In the meantime, I implore anyone affected by this issue to make their feelings known by writing to their MP/MSP and not to take this lying down. Unfortunately, many of us will have to do just that given our current state of health.
Footnote: The Atos website explains: "Healthcare professionals employed by Atos Healthcare provide medical services to the Department for Work and Pensions (DWP). Their main role is to give medical advice to help DWP decision makers reach an appropriate decision on entitlement to benefit."
In addition, it should be noted that this article was written prior to me receiving the outcome of my medical assessment. I have just received that outcome and was awarded zero points. The requirement to qualify for Employment and Support Allowance is fifteen points.