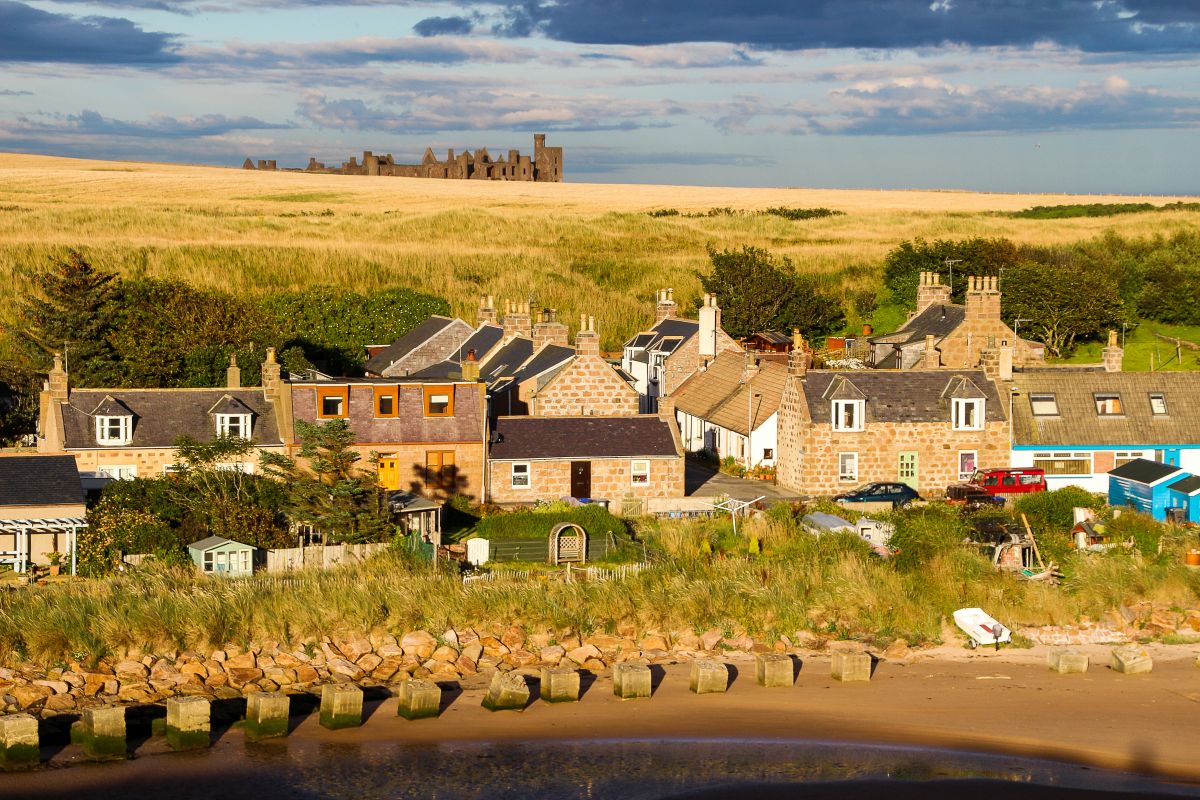 By Mike Shepherd.
Aberdeenshire Council are currently reviewing the conservation area status of Port Erroll, a village area of Cruden Bay that contains the harbour for the town.
Port Erroll is a 19th century fishing village lying beneath the shadow of the ruins of Slains Castle.
It retains much of its original character and has so far managed to avoid any unsightly new buildings.
It is therefore surprising that when the villagers were consulted about the conservation area status, they were given a questionnaire which started:
"Do you agree with the removal of the conservation area status? If not, why?"
There was little in the way of explanation as to why the conservation area status might be removed by the council.
I talked to one of the planning officers and was told that it was under consideration. For instance, there were concerns that the original character of the houses had been materially changed by the fitting of PVC windows rather than the stipulated wooden sash window design. It seems that the use of PVC in the village had either been approved by the council themselves on planning application or had been carried out without permission.
Many of the residents are upset at the idea that the consultation area status could be removed and have formed a heritage society in response. What lies at the heart of all of this is the definition of a conservation area in Scotland:
"An area of special architecture or historic interest, the character or appearance of which it is desirable to preserve or enhance."
The implication is that if the conservation area is removed then the character and appearance of the village will not be considered desirable to preserve or enhance. The villagers share a strong feeling of both place and local pride. They feel very strongly that this would be seriously undermined if their own council judge the appearance of Port Erroll to be not worth bothering about.
If the conservation area status is removed then it makes it more likely that development in the area will go ahead. One controversial proposal for the village could be sanctioned if the conservation status goes. This is the draft plan aired by the Port Erroll Harbour Trust to build a two storey modern building on the site of the harbour drying green. The anticipated use of the building includes a tourist office, bistro, harbour office and rather ironically under the circumstances, a heritage centre.
Port Erroll is one of 41 conservation areas in Aberdeenshire and the council has plans to review several more including Buchanhaven (Peterhead) and Boddam. What the Port Erroll example shows only too clearly is the need for closer cooperation between the council and its citizens. They should work together with the aim of preserving of unique historical legacy of Aberdeenshire and to preserve its wonderful heritage for future generations to enjoy.
Comments enabled – see comments box below. Note, all comments will be moderated.