With thanks to Jessica Murphy, Senior Account Executive, Citrus:Mix.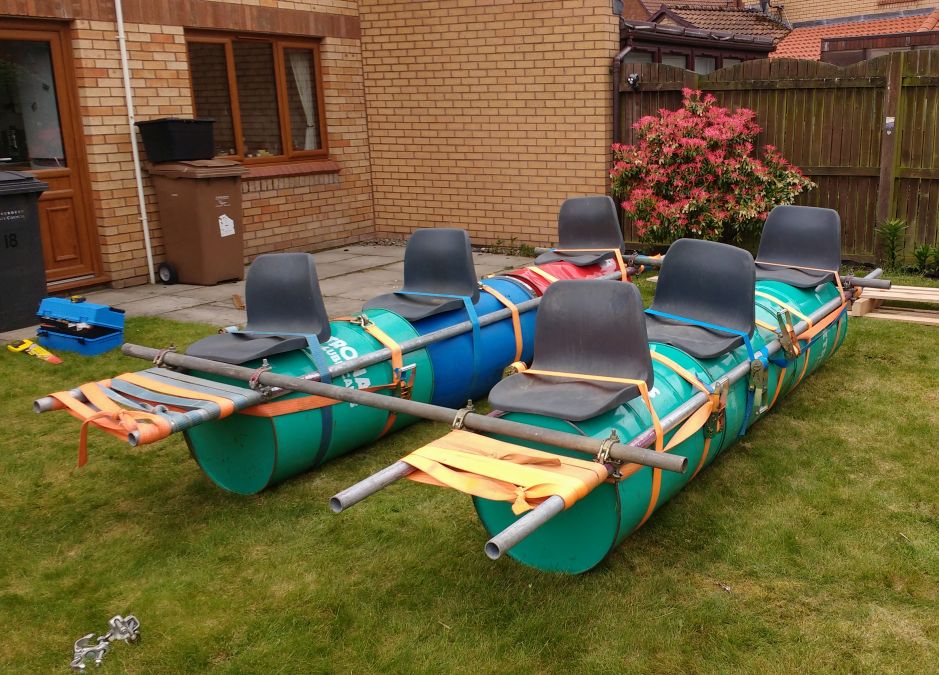 Officers from British Transport Police (BTP) based at Aberdeen will row into action next month (June) after pledging support to a north-east charity.
The team has chosen Mental Health Aberdeen (MHA) as their charity of the year and hope to raise both awareness and funds for the cause – kicking off the partnership in style with the Garioch Lions raft race.
MHA provides support services, counselling and advice to people affected by challenges related to mental health and wellbeing.
This includes emotional and practical support; information and advice; support with helping overcome social isolation; links and access to other community resources; and activities promoting mental wellbeing.
Constable Peter McAndie of the BTP emphasised how close the cause is to their hearts due to incidents the force responds to on the railway.
He said:
"Mental health awareness is very close to our hearts not only because of the people we try to help, but because of course, the nature of our work has the potential to impact on our own health. We are aiming to do as much as we can to get people talking about mental health and for them to know what help is on offer.
"Mental Health Aberdeen does so much for people with poor mental health across the north-east and any money we raise will go towards helping facilitate this.
"Our team is raring to go for the race, it is always a fun event with a great atmosphere and we can't wait to get going and boost the amount we have raised so far."
Taking place on Sunday, June 5, the popular raft race begins at Kembhill Park in Kemnay and follows the River Don to the old Don Bridge in Inverurie. The team will be made up of local officers PC Pete McAndie and Craig Allan, joined by Chief Inspector Sue Maxwell.
Astrid Whyte, chief executive of MHA, said:
"The Aberdeen BTP team know all too well with the situations they face how helpless those with mental health difficulties can feel. We are here to let these people know that they do not have to suffer alone as help, advice and resources are available.
"The money that Peter and his colleagues raise will go a long way to helping us sustain this and continue helping people and I would like to thank them for choosing MHA as their charity of the year. Demand for our range of services is high and we want to be able to tackle this as quickly as we can, which can sometimes be difficult, particularly in the current climate.
"We are all looking forward to cheering them on in the raft race and building on this new partnership over the next year."
To make a donation visit https://www.justgiving.com/RailCops
MHA was founded in 1950 and the organisation was among the first to provide community care with its first residential project, a group home for discharged psychiatric patients, opened more than 35 years ago. MHA has also been providing day services continuously for over 60 years.
Further information is available online at www.mha.uk.net
Comments enabled – see comments box below. Note, all comments will be moderated.