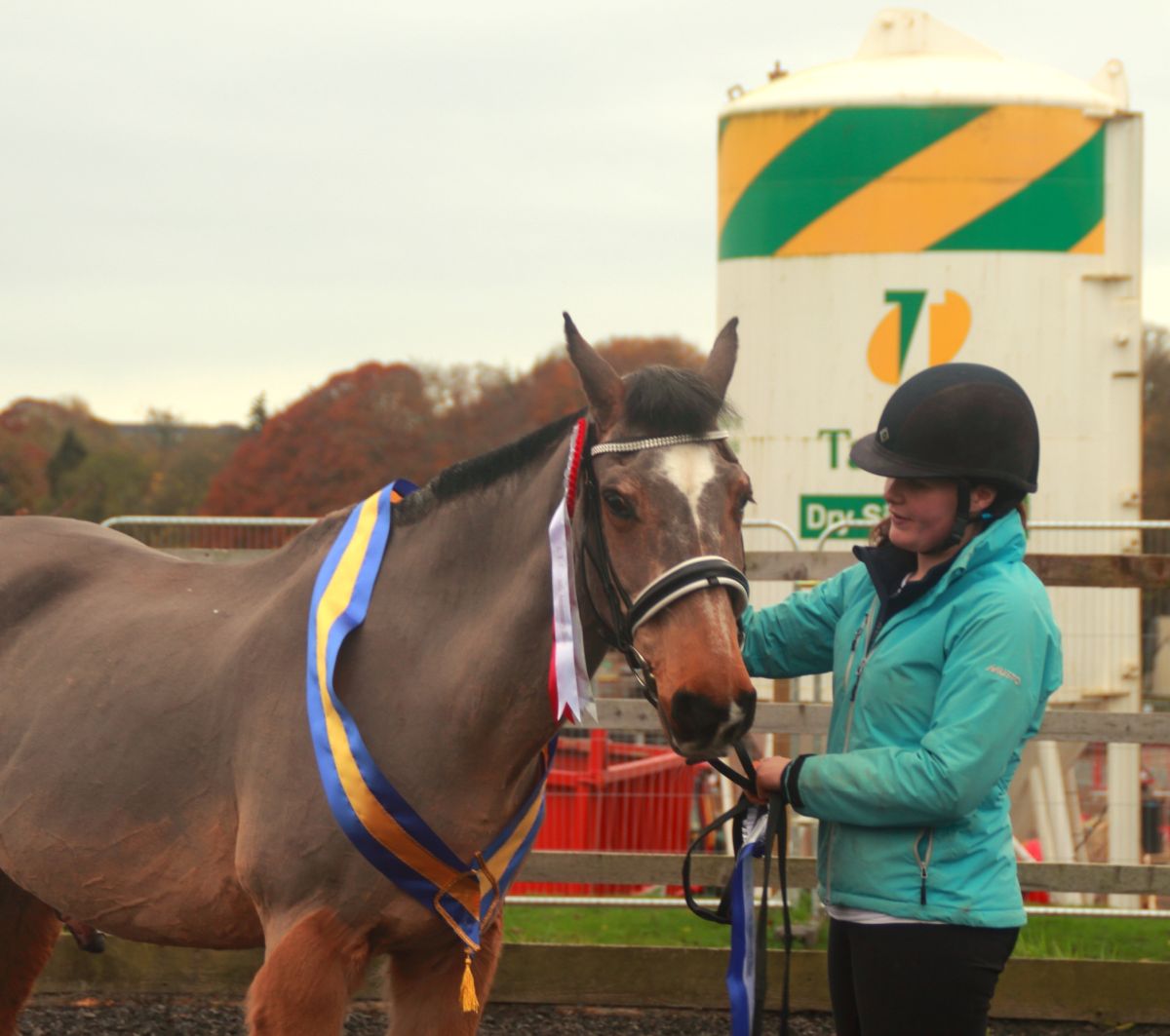 With thanks to Gemma Setter, Tricker PR.
Local Not for Profit organisation Aberdeen Riding Club is seeking the support of the local community to help fund a new home for 32 horses and ponies.
The campaign is led by Sid the horse who was voted the STV and RBS Animal Hero of the Year in 2014-15.
Sid and his chums need to relocate after their fields and stables were released for development for a new housing complex in Miltimber.
Sally McCarthy Director of Aberdeen Riding Club which is home to Sid said:
"Sid is a local and national hero and I really hope that the local community will get behind the campaign to help fund a new home for Sid and his friends. Sid won the Animal Hero of the Year because of his great work for the Riding for the Disabled (RDA) and he has taught in excess of 5000 local people to ride both in the riding school and with RDA over the last twelve years.
"Aberdeen Riding Club is a Not for Profit organisation that makes riding accessible for local people – particularly those that don't have their own horse as we have a large riding school which is often the only access non-horse owning riders get to their sport.
"We also host Riding for the Disabled, a local Hippotherapy group, train the RGU riding club and offer subsidised riding and therapeutic riding for local people that would not normally have access to this. Our main aim is to improve the lives of local people by providing them with the opportunity to benefit from a rewarding relationship with horses."
The ethos of Aberdeen Riding Club is to make good quality, affordable riding accessible to all. The move is being necessitated because of a development of the land currently leased by Aberdeen Riding Club.
Sally McCarthy explained the impact of this:
"Development of the local area is good for business and communities and we will forever be supportive of our current landlords and their development of the land at Oldfold. We hope however that there is enough local support for us to continue to provide our much needed service. We have worked hard to source a location within the city boundaries and now we need to raise £300,000 to facilitate this move.
"The new location is in Anguston, on the edge of Peterculter and Drumoak and will be an ideal home for Sid and his friends with 115 acres of grazing. Aberdeen Riding Club has achieved planning permission for the new centre and has secured a 25 year lease on the site. Sid is one of the longest residents of Aberdeen Riding Club, and his gentle, loving nature makes him perfect for disabled riders and people learning to ride.
"He is the equine boss of the yard and loves nothing better than rolling in the sand of the outdoor arena in his spare time. Sid particularly loves carrots and mints and likes to beg for them by lifting up his front leg like a dog. He will reward anyone giving him his favourite treat with a loving nuzzle.
"Every week Sid works with 10 disabled riders and his youngest rider is only 4 years of age. He also helps with teaching people about horses and he lets himself be covered with sticky labels detailing the anatomy of horses. In his younger days he was a slightly wild horse, but now he likes to take it easy and look after his riders. He is such a trustworthy horse with disabled riders that he has become irreplaceable.
"The campaign to fund a new home for Sid and Chums begins in earnest this week and local people are invited to donate to the cause by visiting Aberdeen Riding Club webpage and pressing the donate button. More information on our fundraising efforts and what the funds will be used towards is available on our website."
Comments enabled – see comments box below. Note, all comments will be moderated.
[Aberdeen Voice accepts and welcomes contributions from all sides/angles pertaining to any issue. Views and opinions expressed in any article are entirely those of the writer/contributor, and inclusion in our publication does not constitute support or endorsement of these by Aberdeen Voice as an organisation or any of its team members.]