Voice's Old Susannah takes a look over the past week's events in the 'Deen and beyond. By Suzanne Kelly.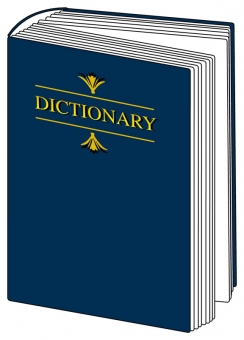 Tally Ho! And Happy Christmas and Season's greetings while I'm at it. Halloween costumes sit next to Christmas cards in all the stores; hope you've finished writing  your cards and wrapping your presents.
Despite this being the season of peace on earth, good will to men, etc, etc. there seem to be a few bad-tempered people patrolling Aberdeen's vibrant streets these days; quite a departure from the peaceful scenes we're used to.
One man seems to have been provoked past endurance of late at the Bridge of Don area.
I'm sure the disagreement he had with a lady must have been over a spectacularly important issue, as he concluded his best course of action was to use his car to pin her to another car.
To be fair, he did threaten her with his staffie first (I'm sure that dog must have a great existence), so she should have backed down. When he gets his eventual day in court all will become clear.
Elsewhere a man jumped a street sweeper on the green (or Merchant Quarter if you prefer). I'm certain the cleaner must have started it. Believe it or not, drink may have been involved. All was caught on camera by a nearby restaurant mogul who stepped in to stop the beating. Never step into a violent fight; you may risk getting hurt. Do call the police ASAP – and ensure you film all either for a court case or better yet, for youtube.
And for all those people who violently oppose restrictions on air rifles and bb guns, a champion arises. Thirty something (age, not IQ) Aleksandrs Kolosovs apparently said he might shoot a judge after bringing an air gun to an Aberdeen pub.
Our gunslinger was in court charged with threatening to shoot a judge and having an offensive weapon – a BB air gun – in his possession at the East Neuk Bar in Aberdeen. Good tempered Kolosovs is also accused of assaulting a man earlier this year who was shot twice in the head.
Remember, as we're so often told, guns don't kill people, people kill people.  Of course if  you make it easy for violent tempered people to get guns, it makes it that much easier for them to kill people. Remember, having a weapon that can maim or kill is within your reach and you're allowed to have them.
Funny though that on hearsay, Dod Copeland had his flat trashed and was taken into custody because some unknown witnesses said he had a rifle inside his flat. These witnesses must have peered (with no reason) into the flat which is off the beaten track, seen a gun, decided it could not have been an air gun or BB gun, convinced the police to launch a massive raid, and thereby trashing Copeland's home and health.
Let's not forget that the police later wanted Copeland to say that his feather duster looked like an assault rifle; a mistake any serving police officer could have made when lauching a siege on an empty property. So let's leave our excellent, clear-cut gun laws as they are, and let's let the police escalate if they want.  What possible harm can come of it?
He'll see first hand how transformational the hand of Donald Trump has been
Thankfully there are tales of great generosity to balance things out.
The largess of Scottish Enterprise with our tax money to some big companies is particularly heartwarming.
There may be a small conflict of interest given that a Scottish Enterprise executive had shares in some of these companies, but nothing for us to worry about (more on that later).
Alicia Bruce had a wonderful reception at Woodend barn where her new photographs following a residency there were adored by all visitors. A few Menie Estate residents were on hand; her portraits of these people which mirror well-known paintings have become world famous. The Moorings continues to bring excellent music legends our way; The Men They  Couldn't Hang and the Anti Nowhere League being recent guests.
Easter Anguston Farm had some Halloween celebrations, and Old Susannah bought a wonderful pumpkin from their shop.
But the big news this week is all the leadership changes and challenges taking place. Exit Alex Salmond, who will now have more time to spend with his constituents.
His overdue visit to the Menie Estate residents will no doubt be scheduled soon. He'll see first hand how transformational the hand of Donald Trump has been, and if he acts soon, he may get his hands on a discarded Trump hotel bedstead, complete with Trump family crest. Of course the actual origins of the Trump family may be open to some speculation, despite The Donald having a granny from the Western Islands.
And with that it's time for some definitions.
Salmond: (Scottish proper noun) Former Scottish National Party Leader; MSP for Banff and Buchan.  Not to be confused with Alex Salmon, as Wikipedia advises.
I'm tempted to swallow the bait and do some fish jokes about Salmond and Sturgeon, but we've already done that, so I'll clam up. Apparently some readers find bad puns give them a haddock, but I do like to throw some in now and then for the halibut.
Always reliable, Wikipedia will give you the gen on Mr Salmond. It's been a remarkable career from independence campaign to unannounced visits during by elections to closure-threatened schools.  From dinners with the Donald to singing at Balmoral Castle. Now that he has more time to spend in his constituency, his visit to Menie will be well received indeed. It may be about a decade overdue, but he'll be coming.
Salmond's heir apparent (also know as Fiona to Salmond's Shrek, as a colleague reminds me – though I can't think why) Nicola Sturgeon is off to a flying start; she's insisting that any referendum on EU membership continuing should be voted on by England, Wales Scotland and Ireland as individual countries, not by a UK wide vote as a whole.
Hats off to Nicola for bringing up a constitutional crisis her first fortnight on the job
Funny, when we had the independence referendum, also having impact on the future of the entire UK, she was happy for that to exclude the other 3 nations. Scotland has 5.3 million people; Wales 3 million; Ireland  4.5 million and England England 57 million .
It will be really easy to manage a vote split up by nation. Will residence outweigh place of birth? If you work in Scotland but live in England, where will you vote? No better to split everyone up, have separate votes taken, and then see if 3 of 4 countries agree and we leave – irrespective of the numbers of people involved. Hats off to Nicola for bringing up a constitutional crisis her first fortnight on the job. She'll have her cake and eat it, too.
We really should stay in the EU; look at all the peace, stability and economic prosperity it's brought us. Funny, the often used phrase 'value for money' never gets mentioned when polititicans talk about the EU.
What has the EU done for us anyway? We've given lots of money to countries to keep them stable, like Greece. We've had lots of nice farming subsidies, even if no one in Italy, Spain or Portugal can explain exactly where the money's all gone over the years. In fact, the EU has yet to have a single one of its annual budgets successfully approved and signed off by an auditor. Whistle blowers get interesting transfers.
Carbuncle:  (English Noun)  An infection, boil or growth signaling illness; an unpleasant site (see also 'Aberdeen')

The Deen may somehow have lost the city of culture bid we were all so desperately praying for, but take heart! We are probably about to win something big after all. It seems no one does carbuncles quite like we do.
We are certainly ahead of the field in the Carbuncle Award list. A bit more help from our planners, title-proud officers, ACSEF  and the rest, and no one will be able to touch us. When it comes to thinking outside the box, we don't. If it's a glass box or a concrete box, it gets planning permission. If it's a historic building like the Lord  Provost's house, ignoring the importance of setting or agreeing to a few little nips and changes is fine.
If it's a building like Westburn House, we'll let it fall apart. If it's an important historic site like Thomas Glover's house, we'll allow the trustees (including former Lord Provost Stephen) to flog the important contents, and still let the place go.  Result!
Urban Realm editor John Glenday said:
"Aberdeen has a rich granite heritage and in the Victorian era the city was built to last, sadly the same can't be said of the flimsy, ill-considered buildings going up across the city today.
"Despite its riches Aberdeen has become the poor relation of the Scottish cities."
Glenday is wrong; this is proved by all the city council reports that clearly state in black and white that we are forward-looking, vibrant, dynamic, etc. etc. That's good enough for me.
See you this Christmas at the tree in Union Terrace Gardens, surrounded again no doubt by guards, festive people barricades and holiday anti-climb paint. Perhaps Rockefeller Centre could learn a lesson or two from us on the real Christmas spirit.
We'll see what happens across from Marischal College in due course; perhaps it will make us yearn for the beauty, majesty and proportion of St Nicholas House after all.
Happy  Christmas and Happy New Year! Remember, tis the season for shopping.
Comments enabled – see comments box below. Note, all comments will be moderated.
[Aberdeen Voice accepts and welcomes contributions from all sides/angles pertaining to any issue. Views and opinions expressed in any article are entirely those of the writer/contributor, and inclusion in our publication does not constitute support or endorsement of these by Aberdeen Voice as an organisation or any of its team members.]