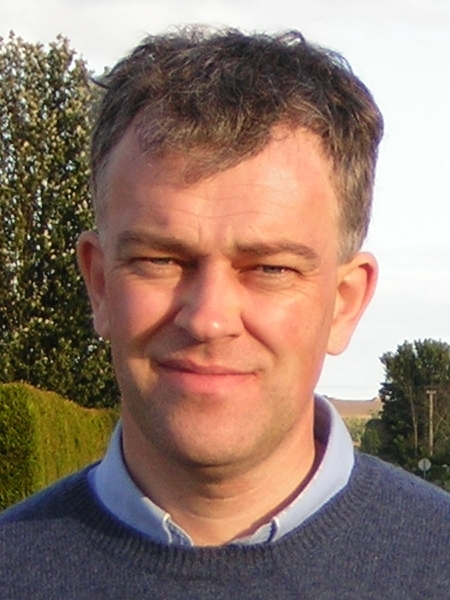 With thanks to Martin Ford.
Long-serving councillor Martin Ford was re-elected last Thursday (4 May) for a fifth term as a member of Aberdeenshire Council.
With 18 years on Aberdeenshire Council, Martin Ford is now the longest serving councillor in the Garioch Area.
Cllr Ford represented the Newmachar and Fintray ward from 1999 to 2007.
With the introduction of the single transferable vote system and multi-member wards in 2007, Martin Ford became one of the three councillors representing the East Garioch ward.
Further changes to electoral arrangements this time were down to a revision of council ward boundaries undertaken since the 2012 election by The Local Government Boundary Commission for Scotland. As of 4 May, the East Garioch ward (which includes Newmachar, Fintray, Blackburn and Kintore) is now larger than it was before.
The ward has been extended to the west by moving its boundary much closer to Kemnay and Inverurie. Reflecting the increase in population, the number of councillors representing the East Garioch ward has also been increased – from three to four.
Cllr Martin Ford said:
"I would like to thank all 4,559 residents of East Garioch who voted in the election last Thursday.
"I am tremendously pleased to be starting my fifth term on Aberdeenshire Council. It's a great privilege to have been re-elected again after 18 years as a councillor. So I would like to express my special thanks to those who put their confidence in me to continue as one of their local representatives.
"Locally, there are a range of priorities within the East Garioch ward. The Council has a key role to play in the delivery of the planned rail station in Kintore. Decisions are required about additional school capacity in Newmachar. The new school in Blackburn is due to open in August 2018.
"With the election last week, there has been a considerable change in the membership of the Council. Moving forward, I hope the Council as a whole will have effective working relationships between councillors of different colours, so there is a preparedness to accept suggestions and good ideas from all sides. There are undoubtedly going to be some tough choices during the next five years, so we need a Council that takes its decisions on the basis of evidence and in the public interest."
Comments enabled – see comments box below. Note, all comments will be moderated.