No other European country has attempted to enact a programme of this level of mandatory state intrusion into family life than the Scottish Named Person scheme is attempting. Suzanne Kelly looks at recent developments, reaching conclusions and making recommendations.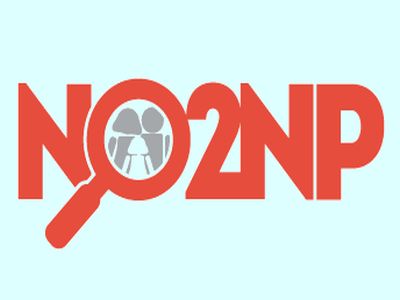 The Named Person Scheme is a complete shambles, whatever anyone's political views on the SNP.
It is rolling out in August – despite no one from the First Minister down to the front line Named Persons being able to say for certain whether or not it is mandatory. Local authorities seem bound to bear most of the costs.
It has already been rolled out in places under the clunky and completely misleading moniker 'Getting It Right For Every Child'.
One of the first approved Named Persons has been struck off teaching. Government-funded quangos and other organisations are queueing up like obedient circus animals to say what a great thing this is for children.
Groups concerned with human rights, rights of the child and abuses of power by the State are condemning it. It's an out-of-control catalogue of failures and misleading statements set to put the State above the family.
The proponents tell you that they simply want children to be protected from abusive families. There is absolutely nothing in this scheme that seems to seek to provide protection from abusive teachers and authorities, and nothing in it to tackle the long-running, highy-damaging problem of bullying in schools. No, the only 'enemy' of the child that the scheme's fans want to protect children from is the child's family.
Chilling accounts of the pilot scheme are attracting some (but perhaps not enough) press coverage.
A girl in Aberdeen was pulled from her classes, asked lots of questions by a 'nurse' she'd never met before and who had not identified the purpose of the questions, which included highly personal ones.
A father finds a whole ream of documentation has been built up about a child's runny nose and nappy rash – and a child being declared by a Named Person to be 'depressed' (Depression of course being a serious mental health condition requiring a physician's diagnosis. Nevertheless, the child's observed 'depression' is now on a permanent record for them and their family).
Questions about the scheme and its precursors have been met with a few answers, a number of conflicting answers, and a good deal of evasion.
Here are some of the issues which every young person and family should be aware of, and also some recommendations for those who have decided they do not want any part of this scheme.
Cautionary Tales for Families:
1. The Fairy Tale – Don't worry about any perverts or abusive individuals becoming Named Persons:
"Anyone undertaking the Named Person role, such as Health Visitors and Head Teachers, will have already undergone a process of checks and vetting through the Protecting Vulnerable Groups (PVG) scheme which checks their suitability to work with children." 
That was the official line from a Government spokesperson in July last year.
The Fact – Teacher appointed first Named Person State Guardian has been struck off. 
As the Scotsman reports, Elgin teacher Dayna Dickson-Boath was a named person; she was struck off for sharing fantasies of abusing children. In court it was found she:
"did send, by means of a public electronic communications network, messages to another person that were grossly offensive or of an indecent, obscene or menacing character, in that you did converse regarding the sexual abuse of children." 
http://www.scotsman.com/news/politics/teacher-appointed-first-named-person-state-guardian-struck-off-1-4014998#ixzz44lJ8ideZ
How did someone get this far into the educational system without being found out? How did the 'checks and vetting' promised by the Named Person Scheme's administrators fail so profoundly? The scheme's spokespeople are refusing to comment on whether or not disgraced former Aberdeen music teacher John Forrester – currently secretary of the Parent Teacher Association in Auchenblae – would have been a named person or not.  Forrester was investigated over an alleged affair with another pupil previous to this, and was meant to be supervised – yet started this relationship.
He'd left his first wife for a schoolgirl (he was 44), took up with schoolgirl Claire Bennett, and has since left her.
Could you imagine a person like that asking you or your child questions of any kind let alone about whether they were on the pill or had their period? The State wants this control over children, but when it came to this case of a student running away from home and then marrying her music teacher as soon as she was 16, the State decided it 'was not in anyone's interest' to pursue a case against him. Well, it wasn't in the state's interest, anyway.
The authorities are happy that their vetting procedures are fine which saw a woman with sick child-related fantasies. They also didn't find anything wrong with a 44 year old teacher having a clearly improper relationship with a 15 year old girl (maybe it's OK because the couple swore they didn't have sex until she was 16). So what kinds of things does the State actually object to so strenuously that they must be recorded?
2. The Fairytale – No new powers, child or young person will know what information is being shared:
Those in government determined to get the scheme approved have written:
"The legislation brings no new powers for teachers, or any other professionals."
and,
"The Act does not introduce any powers over a child for the Named Person role,"
and,
"There are no powers in the Act plans to routinely gather and share information, or records. If there is a concern about wellbeing then relevant public bodies will share information proportionately and if relevant to addressing a concern. The child or young person will know what is being shared, for what reason and with whom and their views will be taken into account."
– [email to S Kelly of July 2015]
The Fact – Thumbsucking, nappy rash, and a parent's perceived refusal to take advice on thumbsucking:
So, perhaps you think that your child will just have a couple of pages about whether or not they're happy, in serious trouble, have serious concerns to be addressed. Think again. By the time a toddler is sucking its thumb – now a reportable incident as is a parent's lack of concern for it – expect dozens of pages of spying to have been amassed.
As the Scotsman reported, an education professional decided to try and obtain the records for their family The massive report, which was largely redacted, recorded that the father didn't seem to take the Named Person's advice about thumb sucking. Did he have to? Is that the type and level of detail that the State should get involved in? Is there an official position now on thumb-sucking?
The Scotsman's article reads in part:
"Contained within a 60-page document that had been compiled about his family, the note referred to a blister which had appeared on the toddler's thumb as a result of the childhood habit. It also suggested Smith contact his GP if the blister became "hot to touch or very red".
"Smith, whose name has been withheld to protect the identities of his children, grew more alarmed as he leafed through the document, the vast majority of which had been redacted.
"The surviving extracts appeared to indicate that the minutiae of his family life had been recorded in painstaking detail for almost two years, under a Named Person scheme which has been introduced in his part of the country ahead of its final roll-out across all of Scotland in August. A separate note made by the Named Person charged with keeping an eye on the academic's two little boys was concerned with nappy rash." http://www.scotsman.com/news/revealed-what-can-happen-when-a-named-person-reports-on-your-children-1-4089077#ixzz44lR69DmU
Maybe this level of detail wouldn't be so intrusive if the State showed as much interest in the children it has taken into care. Maybe this level of reporting doesn't have any cost implications – even though it clearly has Human Rights implications (family life being a cornerstone of EU Human Rights legislation). Or maybe Mr Smith and others could simply exercised their rights to opt out of the Named Person Scheme?
Myths? Fairytales? The ambiguity of opting out and of the scheme's costs:
So, do people need to comply with this programme? The government's spokeswoman advised in July 2015 advised:
"No. As we have said before, there is no obligation for a parent, child or young person to engage with the Named Person. The legislation brings no new powers for teachers, or any other professionals."
– [email to S Kelly July 2015]
Surely if the First Minister says it's not mandatory, that is grounds for anyone to disregard a NP?
During First Minister's Questions at Holyrood, Ms Davidson asked:
"Are parents who don't agree with this scheme able to stop their child from having a named person and withdraw their child from all named person provisions?"
Ms Sturgeon responded:
"The named person scheme is an entitlement, I think it is a good and sensible entitlement. It is not an obligation. It helps children and families get the support they need from services when they need it.
"It does not in any way, shape or form replace or change the role of the parent or carer or undermine families… It is not possible to predict in advance which children might become vulnerable."
http://www.heraldscotland.com/politics/14378517.Sturgeon__parents_are_not_legally_obliged_to_use_named_person_scheme/
Perhaps 'Mr Smith,' reading the 60 page report on his toddler and seeing himself criticised for not paying attention to the NP's thumb-sucking advice might disagree with Sturgeon on the undermining of families.
If it is not possible to predict in advance which children might be vulnerable, then that would come as a surprise to paediatricicans, hospitals and social workers. Perhaps what I needed is not this Kafkaesque scheme, but far better training and funding for the professionals who are charged with finding children who are at risk. Of course in some tragic instance, it is the State that fails our children.
From the girls in care who were physically abused by police (who drove them to a secluded spot and made them walk without shoes in manure while threatening then), to the tragic girls in care who jumped to their deaths – the state does not always get it right for the very people they have deemed at risk.
Wouldn't logic dictate spending more resources on the risks we know about and looking for potential risks based on hospital records and clear indicators rather than from spying on each and every child in Scotland? It doesn't get easier finding a needle in a haystack by adding more hay to it. So is it mandatory – and as bad as this Daily Mail article makes it seem?
As the First Minister is at odds with some of the NP evangelists, who can say? Why they want this database which any NP can add to and almost anyone in government can access raises alarm bells.
The word is that Sturgeon wants out of this ludicrous scheme – probably before we all start realising that the costs are coming from our taxes – and that the cost could be extremely exorbitant. Money has already been spent on a ludicruous, patronising song and a play for children (although anyone over 4 years old will fee their intelligence is being insulted).
The less-than-catchy anagram 'SHANARRI' (something to do with children's rights) is a song rolled out by the Hopscotch Theatre Company and bankrolled by the taxpayer. Schools pay £400 to have the theatrical troupe come to their school to teach the children this state-supporting dogmatic song.
To call it a train wreck would be to do a huge disservice to train wrecks. Watch the video here, if you are able to stomach it:
"Let's hold a vigil for every individual to play a part in the greatest team" the song suggests.
So, what is this one team we're all meant to join and who's in charge of it. This is the worst kind of brainwashing propaganda there is. Anyone associated with this should be ashamed. Alas, the comments are disabled on the video, no criticism will be brooked.
Just Say 'NO'
There are more reasons to scotch this Scottish scheme. Here in the meantime are some tactics that might be useful.
School pupils – if you are old enough to understand the issues, and if you decide you don't want to answer questions about whether you house is cozy, you like your siblings, or anything personal, tell your parents how you feel now. Get them and you to write a letter for you to both carry with you and for you to give a copy to your school head.
It should say:
'I do not want to participate in any questions about my home life. The First Minister said that the Named Person scheme is not mandatory. I have told my parents how I feel and they support my decision not to answer personal questions or to have any notes kept about how I might be feeling.
'If I have any problems, I will take them to an adult I feel comfortable discussing them with. I understand that one of the rights I have is to be respected. I am asking you to respect that right and leave me my privacy.'
Write to your elected representatives as an individual or as a family and say how you feel – here is an easy way to find them: www.writetothem.com/
If someone asks you questions at school that are personal – ask them politely to tell you why they are asking. Show them the letter. Tell them that you have chosen not to participate in the Named Person scheme and you don't wish to discuss it further. If you don't know who they are, ask for their name.
Ask them for a list of questions they intend to ask you. Be aware that they are possibly going to start asking you questions as if they are just having a friendly conversation – if questions start getting uncomfortable or personal, you are always allowed to say you don't feel it's an appropriate subject to talk about and that you will let them know if you do want to talk about anything.
Keep a list of every time you are asked questions, what the questions are, your answers, and who is asking them.
If you ever feel pressured or threatened by anyone be they a relative, peer or a teacher or person in authority, tell someone who you trust about it straight away.
For teenage girls – it seems as if you might be in for the worst excesses of this scheme. It seems like your doctor or clinic might now be supposed to tell your named person if you want anything to do with birth control. Girls are being asked questions about their periods, sex and other items which you probably don't want written down in a record somewhere.
Stand your ground, politely say now. If you are worried about your doctor revealing any information, remember that you can get some forms of birth control at the chemist, which won't go on any record. But be safe, whatever you choose to do.
For adults – if your child doesn't want to participate, see advice above. Further, think about asking your school for information about who your child's Named Person is: turn the tables on them.
Tell them that you don't want to participate, especially as you first want to know: Named Person's criminal records, length of time teaching, whether they or any of their relatives, acquaintances have ever been on the sex offenders' register. Ask them what qualifications they have to be asking questions which are very personal and which could have psychological implications.
If you/your child wants to find out what information is already being held about you, do a Subject Access Request.
As parents you can to access information about your child by making a SAR if the child is unable to act on their own behalf or has given their consent. Further information can be found here: https://ico.org.uk/media/for-organisations/documents/1065/subject-access-code-of-practice.pdf
Make sure your child knows what I going on, and when they decide whether or not they want anything to do with this scheme, support their decision.
There is a chance commonsense, human rights, and logic will yet put this scheme on the scrap heap where it belongs. This might be too optimistic. We have a scheme no one knows whether it is mandatory or not, no one is sure of the cost or the scope of it, and those at the heart of grilling you or your children have already been proven to be disturbed potentially violent people with unhealthy interests in children.
Best advice? Be careful (and/or consider home schooling).
Comments enabled – see comments box below. Note, all comments will be moderated.
[Aberdeen Voice accepts and welcomes contributions from all sides/angles pertaining to any issue. Views and opinions expressed in any article are entirely those of the writer/contributor, and inclusion in our publication does not constitute support or endorsement of these by Aberdeen Voice as an organisation or any of its team members.]