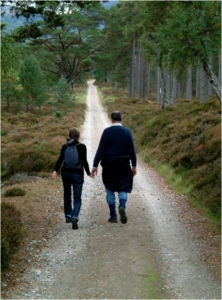 With thanks to 

Aberdeen Amnesty International chair

Gail Riekie.
The Aberdeen Amnesty International Group will launch 'Poetic Justice', their newly published collection of poems on the theme of human rights, at the John Skinner Centre on Thursday 10th November 7:30 – 9:30 pm.
The evening will feature readings of the poems by their authors, live music and a bar. The collection 'Poetic Justice' will be available for sale for £5.
Entry is free – donations to Amnesty welcome.
The idea for a collection of poetry sprang from the Aberdeen Group's desire to do something special this year to celebrate the 50th Anniversary of the founding of Amnesty International.
They also wanted to honour two local activists, John and Daphna Williams, who both died in the last two years. 'Poetic Justice' is dedicated to the memory of this remarkable couple.
The poems in the collection were written, mostly by NE Scotland poets, in response to a competition that the Aberdeen Amnesty group held earlier in the year. Olivia Farrington, the group's Burma co-ordinator, organised the competition. The poems cover a broad range of topics and themes, from the Highland Clearances to modern day Baghdad, and from meditations on liberty to experiences of manning an Amnesty stall in the Bon Accord shopping centre.
Aberdeen Amnesty Chair Gail Riekie said:
"I am absolutely delighted with the way this project has turned out. Aberdeen's poets have done us proud. The collection would make a beautiful and though provoking seasonal gift!"
Contact Aberdeen Amnesty International via our email aberdeengroup@amnesty.org.uk to order a copy of 'Poetic Justice'.
See also the group's website: www.aberdeen.amnesty.org.uk