Peacock Visual Arts presents Colour Abstracts, a new solo exhibition of large-scale oil paintings and prints by Scottish artist J. Gordon Brown, inspired by the Granite City.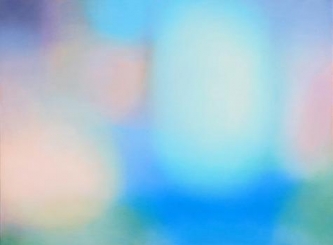 On 10 May 2013 Peacock Visual Arts will open its doors to reveal a new solo exhibition of dramatic large-scale oil paintings by J. Gordon Brown.
It will also include a new photo etching, created specially for this exhibition, in collaboration with Michael Waight in Peacock Visual Arts' print workshop.
Winner of the first prize at the Aberdeen Artists Annual Exhibition 2012 for his painting, Night City Jazz, J. Gordon Brown offers an alternative, abstracted view of the city lights.
His paintings are grand and beautiful, portraying scenes of Aberdeen that may not be recognised at first. Using ambiguous photographs of the city at night as the starting point for the paintings he plays with the idea of abstraction, selecting and editing the images until an acceptable meaning or association attaches itself to the work.
As a special addition to Colour Abstracts, and in collaboration with Iain Gildea, Digital Manager at Peacock Visual Arts, Brown has entered into the world of the moving image. The film, along with the full collection of paintings and new prints, will be revealed at the opening, 6pm on Friday 10 May 2013.
Kirsty Young, Communications Manager at Peacock Visual Arts says:-
"J. Gordon Brown's paintings are breathtaking – we are all desperate to see them in situ. We hope they will capture visitors' imaginations as they have ours".
Exhibition Runs: 11 May – 15 June 2013
Opening: Friday 10 May 2013, 6 – 8pm