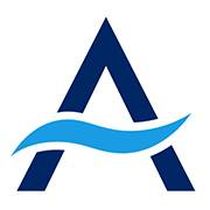 With thanks to Esther Green, Tricker PR
Flood-hit Aberdeenshire communities have been delivered £10,000 of aid from Aberdeen Asset Management.
The firm has given a sizable donation to support people in the North-east of Scotland as they attempt to rebuild their lives after one of the area's worst flooding episodes in living memory.
Last month, the area was devastated by flood waters which caused chaos and misery to communities, with Royal Deeside particularly hard hit.
The clean-up began as soon as the flood waters receded but it has been estimated that it will take many months for businesses and individuals to recover.
The funds will be used to help people and businesses in flood hit areas like Ballater, one of the region's most badly hit towns. After the River Dee burst its banks, severe flooding caused devastation to homes, cars and businesses. Many residents were evacuated to rest centres and coastguard helicopters and mountain rescue were called in to help with rescue efforts.
Images and reports of the damage and destruction caused by the flooding made national news headlines and many residents were placed in temporary accommodation and may remain there for some considerable time to come.
Dominic Kite of Aberdeen Asset Management's Charitable Foundation said,
"Seeing the scenes of devastation in flood hit areas of the North-east was hard-hitting.
"Aberdeen Asset Management's philosophy is to give back to our nearby communities and with the flooding being so close to home we wanted to step in and help those who have lost almost everything.
"With resolve, determination and community spirit, towns and villages are facing up to the challenges ahead and we hope that the funding we are able to provide will help them as they rebuild their homes and lives after facing such difficult times."
The Aberdeen Asset Charitable Foundation was established in 2012 to formalise and develop the Group's charitable giving globally. The Foundation seeks partnerships with smaller charities around the world, where funds can be seen to have a meaningful and measurable impact and the firm encourages its employees to use their time and skills to support its charitable projects.
For more information visit http://www.aberdeen-asset.co.uk/aam.nsf/foundation/home