With thanks to Stevie Brown, Account Manager, Tricker PR.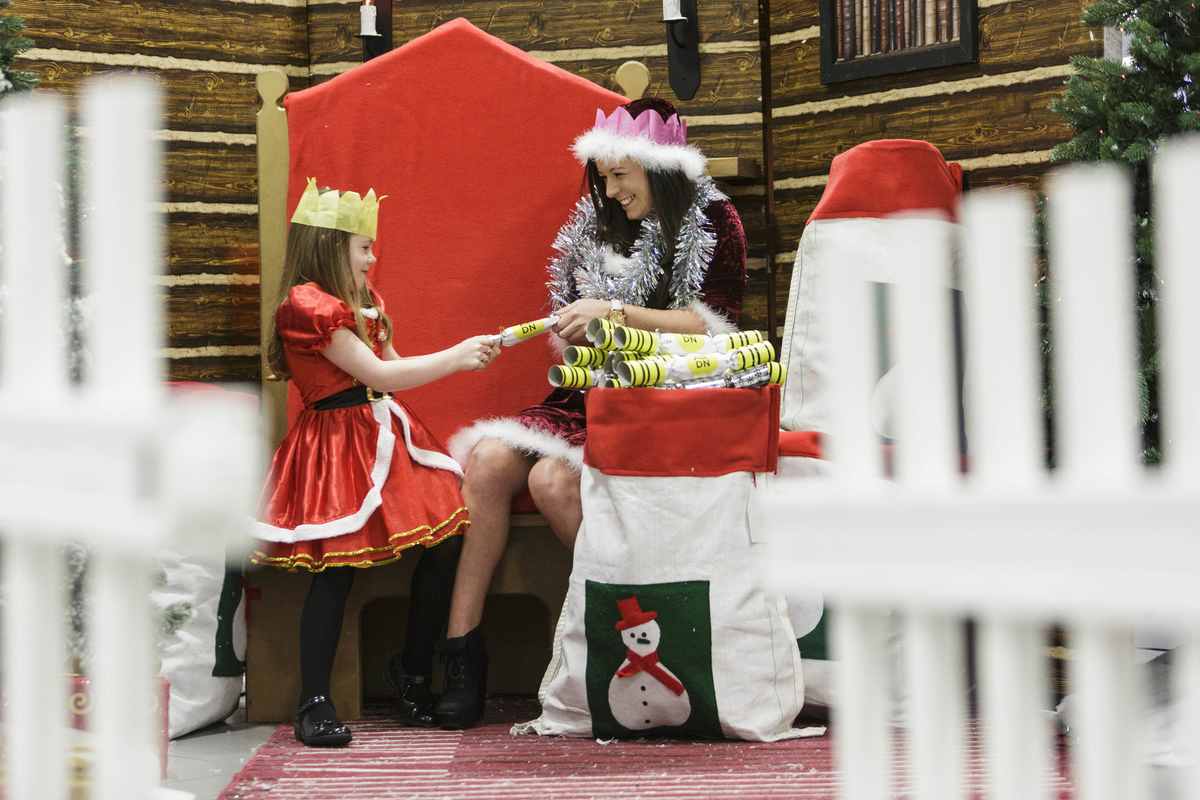 An attempt to break the world record for the longest Christmas cracker pulling chain is set to take place in Aberdeen as part of a drive to promote the city for festive breaks.
VisitAberdeen is appealing for cracker pullers to turn out in force to smash the current record which stands at 749 on Saturday Dec 6 .
The human chain of simultaneous cracker snappers will take place in the Bon Accord Centre atrium, with registration beginning at 12pm and the countdown to the 'big bang' starting at 1pm.
Steve Harris, Chief Executive of VisitAberdeen, says,
"We have been appealing for people to bring their family and friends to the record attempt for the last few weeks, and the response has been fantastic – we've even heard from a family from New Zealand who are going to take part in the event. Christmas is a time of year for people to come together and have fun, and that's exactly what this record is all about.
"Aberdeen is a magical place at Christmas time and we're always looking for unusual ways to highlight the festive spirit and activities in the city. We're a city full of Christmas fun from the Santa's Grotto and ice rink in Union Terrace Gardens to our excellent high street and independent shopping. From mince pies on the Deeside railway's Santa Express to craft fayres in Castle courtyards, the discerning traveller from 8 to 80 will find their ideal festive break in and around Aberdeen."
Craig Stevenson, Centre Manager at the Bon Accord Centre says,
"We've never seen a record attempt like this at the centre and we're really excited to be part of the big event. The first Saturday in December is one of the biggest shopping days of the year and we're expecting more than 50,000 shoppers to pass through the doors, and would love as many of them as possible to get involved in the world record event."
Participants can find more information on social media and show their support for the event at facebook.com/crackerrecord and on Twitter @CrackerRecord.
The Christmas cracker world record attempt is supported by Thistle Hotels which have supplied more than 2,500 crackers in the hope of breaking the existing record.
The current world record stands at 749 set by Brindleyplace, Birmingham.
The Christmas cracker was invented by Tom Smith in 1847, and last year over 300 million crackers were pulled in the UK alone.
In order for this event to be considered by the Guinness Book of Records as a genuine world record, each participant must register and be filmed registering for their cracker. The final line of cracker pullers has to be filmed. Organisers expect that it will take 12 weeks to have the record attempt verified by Guinness book of Records.
Comments enabled – see comments box below. Note, all comments will be moderated.