Voice's Old Susannah takes a look over the past week's events in the 'Deen and beyond. By Suzanne Kelly.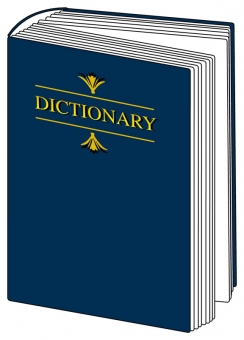 The saying runs 'a week is a long time in politics;'  and it certainly has been a long, eventful week in Scotland.  Congratulations to us all; we  now have new MEPs, including one UKIP member, a Scottish first.
Meet the new boss – David Coburn.  The Torygraph (sorry, Telegraph) quoted Coburn as saying:
"voters disillusioned with the Nationalists had coalesced around Ukip as a result and rejected the First Minister's claim the BBC was to blame by providing extensive coverage of Nigel Farage to Scottish homes" 
http://www.telegraph.co.uk/Scottish-Ukip-MEP-thanks-Alex-Salmond-for-breakthrough.
Old Susannah is trying to work out how you can be gay and a UKIP MEP, when UKIP wants to stop same sex marriage. It's almost as if there were some inconsistencies in this party's policies and/or membership.
The new catchphrase on UKIP supporters' lips is "I'm not racist but…".  For some reason most of us want the freedom to have property abroad, move abroad and work abroad (if not keep our money away from the taxman by stashing it abroad). We just don't want people from abroad doing that kind of thing here.
So, UKIP  has gained ground, largely at the expense of the Lib 'no tuition fees, we've signed a pledge' Democrats. I guess every very grey cloud has some kind of silver lining. Oh, and that nice man, Mr Inclusive, Nick Griffin has lost the seat the BNP once held.
But first, a quick word before definitions on a serious matter. There is a drug-related problem to be addressed, sorry to say. The P&J and its sister the Evening Express have been desperate for a fix lately, and have been experimenting with drug stories. Unfortunately too many drugs articles can cause reporters great confusion and difficulties in concentrating, thus leading to inaccurate, wild stories. Cocaine in particular can lead to a dangerous feeling over confidence.  In a very excited, highly agitated condition, the P&J reported:
"A MAJOR police probe has been launched after a stash of cocaine was found on a North Sea oil platform. Medics have drug-tested 150 workers on the Piper Bravo after a number of wraps containing white powder were discovered.
"The substance will be tested at a laboratory in Aberdeen today and is expected to be confirmed as the Class A drug." https://www.pressandjournal.co.uk/fp/news/aberdeen/83802/suspected-stash-of-cocaine-found-on-north-sea-platform/
Old Susannah may only be an amateur writer, but I tend to write about things once they have been confirmed. The news professionals at AJL clearly have problems with doing lines. The head line in their story claims it's cocaine that's been found. Then the paper does some smaller lines which tell readers that the wraps (whatever that is) are expected to be confirmed as the class a drug.
I'm afraid it was snorts of derision all round other Scottish media when the truth came out, as alas! The wraps of cocaine turned out to be some kind of painkiller (and a legal one at that).
Unfortunately with drugs, there is always a comedown. The papers and their uber editor somehow hallucinated that cocaine was found on an oil rig. When they were forced to sober up a few days later, reality had set in, and they reported:
"An unknown substance discovered in packages on a North Sea platform was common pain relief medicine, tests have confirmed.
"Three small packages containing the substance were recovered from the Piper Bravo platform on Saturday." http://www.eveningexpress.co.uk/news/scotland/platform-alert-substance-medicine-1.385127
Confused hacks at the papers even have one article talking about unknown substances, but the same article has a photo captioned:
"FIND: An unknown substance found on board the Piper Bravo platform has been confirmed as a common painkiller" – http://www.eveningexpress.co.uk/news/local/three-packages-to-be-tested-after-white-powder-found-on-north-sea-platform-1.380523
So you see, messing around with drugs because you think they may make you or your newspaper look glamorous or interesting can backfire badly, making you embarrassed by your behaviour for a long time to come.
Onwards with definitions as promised last week, although I find it hard to figure out if the governments want to protect our rights or spy on us, and be the only ones allowed to hold data on individuals. It surely can't be the latter. Here are some definitions focusing on recent developments impacting on your right to privacy, your right to know, and press freedom.
'Right to be forgotten' : (Modern English legal phrase)- legal guarantee that in certain circumstances search engines will be forced to remove links from search results if they concern a private person who wants their past stories and deeds to be omitted from search results.
As the BBC reported,
"The Court of Justice of the European Union set a legal precedent on 13 May when it ruled that a user had the right to have links to web pages about him removed from Google's results because the passage of time had made them 'irrelevant'"
The Spanish man had complained that Google's links to an auction notice of his repossessed home infringed his privacy. http://www.bbc.co.uk/news/technology-27499601
Surely this 'right to be forgotten' could never be used to protect lawbreakers, people with violent pasts, or UKIP members who eventually realise they don't want to be associated with UKIP views on homosexuals and immigrants?
Somehow the EU has decided that it is not the responsibility of people who publish information on the web to take it down, it is somehow Google's responsibility for letting people know what's out there that should be curtailed. Perhaps we'll decide that librarians (if there are any left) are responsible for what gets into card catalogues and publishers are off the hook for printing information that someone, somewhere wants forgotten.
What are the implications – cost, practicality, data management for search engines? Is it even possible to enact this law? I guess these minor details will work themselves out with little fuss.
The BBC also reports:-
"Wikipedia founder Jimmy Wales, has attacked the judgement, calling it "wide-sweeping internet censorship", adding that it would be difficult for search firms to determine what should be removed"
Surely our EU and national governments wouldn't try and control the flow of information, would they?
At the same time the EU wants to control the circulation of information and retention records, UK / Scottish Authorites are going about things a little differently.
Yet another policeman has been charged with spying on an ex partner via the police database. I'm sure he was just trying to keep a friendly eye on her and her family; she's probably flattered that she's being looked after.
Unfortunately, the law says that such records are to be used for professional reasons only. But surely we can trust the police with our private information, especially now that the government is collecting more and more data on us all the time?
School children and younger are being arrested, and their DNA and fingerprints taken. Kind of conveniently, this makes it just that much easier for the police to keep tabs on us all from an early age, whether we're criminals or not. You'll also be happy to know that more and more police are carrying guns.  I'm sure you feel as safe as I do.
When it comes to sharing info, there is a new scheme afoot to keep records on people with violent pasts, and let potential spouses access these. There may be issues with who controls this data, what's included or excluded, and who makes the decisions on what to release. But as long a the authorities in charge, then it will all work out fine.  I wonder what would happen if the police started looking at the violent, criminal activities of its own members?
Press Reform: (Modern English phrase) – the ConDem attempt at press regulation in the aftermath of the news of the world hacking scandal.
In the old days, the only check on government, politicians and the powerful was a free press.  However, one news corporation used some illegal methods to get stories.  Coupled with the fact our government is trustworthy and doesn't need any investigation, the ConDems have decided we don't really need a free press. As the Telegraph reports:
"Late on Friday, in yet another session from which press representatives were excluded, Mrs Miller and the other parties produced the final version of their charter. There were a few small changes, but crucially nothing to address the newspapers' central concern, which was that the charter could be amended by politicians, effectively at will. (In theory, a high bar – a two-thirds majority of Parliament – is needed, but in practice this requirement is not entrenched and could be changed by a simple majority of MPs.)
"Any new press regulator would not itself be part of the state, but it would have to conform to the criteria set down by the state in the royal charter. These are fairly prescriptive already – but if they can be changed by MPs in future to make them tighter still, a decisive line has been crossed in political control of the press."
http://www.telegraph.co.uk/Why-Maria-Millers-plans-for-reform-are-so-dangerous
Oh, and the 'Mrs Miller' quoted in the above paragraph is the same woman who was the culture secretary; she had to leave in disgrace after the media exposed a scandal or two she was involved with.  It's almost as if she wanted revenge on the press. Miller also had an aide try and thwart press questions by a Telegraph reporter by intimating Miller was in a position of power over the press.
Private Eye, The Guardian, i, The Independent and The Observer (to name a few) did not dish out money to the police for scoops, did not hack into 150 phonecalls of Kate Middleton's before she married Prince William, and did not hack into a missing schoolgirl's phone, possibly compromising crucial evidence.
But you have to be fair when you're in government – like when many of our major banks broke the rules, lost tens of millions of pounds, and falsified records. They were all soundly punished with measures ranging from taxpayer-funded bailouts, taxpayer-funded million pound bonuses for bosses, and absolutely no punitive regulations were at all.  One paper breaks the law (with it should be noted police complicity), and it's time to cow the entire media.
With the banking sector, it is almost as if the friendships and overlaps between government officials and highly-placed financial executives resulted in the government turning a blind eye.  Funnily enough, the government is keen to punish all  of its critics in the publishing sector. I wonder why?
So in summary, you won't be getting information from a free, unhindered press.  You probably won't be getting all the search results you want from Google or Yahoo!  You'll be getting information from the government, or at least the information government will let you have.  Seems fair enough to me.
Next week:  We'll see if we're allowed to publish
Comments enabled – see comments box below. Note, all comments will be moderated.