Voice's Old Susannah comments on current events and enlightens us with definitions of some tricky terms with a locally topical taste. By Suzanne Kelly.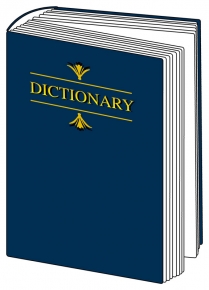 Result!  I am sure we have all been dancing in the streets as our benevolent UK coalition Government has decided NOT to introduce a tax on heated Cornish Pasties!  What a relief!  I feel much better now about the Government writing off millions of pounds in tax owed by Vodaphone (and others).  You can't say the ConDems didn't look after us.
And here in Aberdeen, the P&J have launched a fantastic survey proving beyond any doubt that people still want the web at all costs (well, £140 million at a minimum).
We were blitzed by hugely expensive print and radio advertising saying the web will improve our lives, make us rich, and give us thousands of permanent jobs.
We were asked to pity poor Tom Smith (of ACSEF, City Gardens Trust, etc. etc.) who the press said had been the victim of harassment and illegal spying in the run-up to the referendum.  We were not allowed to examine the voting records for evidence of potential fraud (even after people joked/boasted about selling votes) – but the referendum should be obeyed at all costs.
We don't have the actual visuals showing what the web will look like when the ramps' security features are up – but don't let that worry you.  We don't have either a business plan, or architectural plans, and we can't afford it – but let's just go ahead anyway, as that will make Sir Ian happy.
Of course Labour always said they did not want a referendum and they pointed out it is not legally binding.  Labour also said that if elected they would scrap the CGP – and miraculously they got elected.
Old Susannah would like to end any ambiguity regarding issues on which public opinion matters:
Public opinion does not matter on: Loirston Loch, cuts to services for the elderly or specially abled, school closures, policing, street cleaning, community centre management, programmes for young people; Tullos Hill and its deer; common good land; Redmoss green spaces; grounds of Cove Bay FC; Don Crossings and Union Terrace Gardens improvement.
Public opinion matters on:  Putting a granite web over Union Terrace Gardens and chopping down its trees
I hope that helps.
Aside from Poor Mr Milne having problems with his fans revolting and Portlethen trash accumulation, the sun shone, and people in their hundreds flocked to the FUN Beach, in order to leave litter, barbeque grilles, paddling pools and rubbish in the sand.
Old Susannah asked a guy to dispose of his empty redbull can the other day; all I can say is at least he didn't curse me out and just ignored me instead.  Here's to the people who join the organised beach cleans, and to the people who keep places like Torrymelinos clean on their own.
Now that we're back to our usual weather, it's time to get on with a look at Aberdeen City Council's internet pages and its A-Z list of services.  Visiting the Aberdeen City Council website and trying to find a service?  You can easily look up any information you want alphabetically.
Old Susannah takes a romp through the city's website listings and brings you highlights :-
A is for '3Rs'  – (NB: I make '3' starting with a 'T'. But let's not split hairs). This great 3R scheme sees the city doing yet more PPI-type deals in which private companies perform a service or build something (like a school) and lease it back to the City for massive sums of money.  It's as if I sold you my flat for a fraction of its value, paid you to fix it up for me, and then paid you to rent it back to me for 10 times its value.  Bargain!
Most of the rest of the UK has moved away from this disastrous concept (invented in part by our dear ex-Treasurer, ex-PM Gordon Brown in order to keep debts off the books and make the financial picture look rosy).  But here in the Deen, we're still embracing it, with our ex-Lord Provost seemingly quite proud of his services to the 3Rs (3Rs stands for Readin' Ritin' and 'Rhithmatic – to use the spelling taught in the new PPI outsourced schools).
B is for Bats – Normally you might expect a city council proud of its environment to tell you that bats are a unique and endangered species it is proud to have within its city limits, and that bats are protected by EU as well as national laws.  But the A-Z tells you nothing of the kind.  It tells you about pest control, and how much the city wants for getting rid of all sorts of critters:-
Insects £56 + VAT
Rodents [Domestic] £78.50 + VAT per course of treatment
Rodents [Commercial] £56 + VAT per visit
Bed bugs £74.50 + VAT per visit.
I suppose the difference between domestic and commercial rodents are whether or not they have ACSEF membership.
Of all the city's money-making, nickel-and dime schemes, this one seems to be both expensive and extensively recommended, as you will see.
Aberdeen seems happy enough to scare and scatter bats in Union Terrace Gardens by allowing HMT to throw massive fireworks displays at Hogmanay.  (What was wrong with the beach as a venue one wonders?)  Doubtless the rangers were consulted and saw nothing wrong with lighting fireworks over UTG.
Then again they are happy to plunk a 21,000 seat stadium in an SAC at Loirston, and happily arranged for the eradication of our pesky deer.  So what if bats, the peregrines,now 'discouraged' from their usual roost at Triple Kirks by Mr Milne, and other animals living in the park were exposed to fireworks?
We might be about the only town centre with this mix of animals anywhere in Europe, but we've got webs and offices to build, so let's use subtle tactics like fireworks to get rid of our annoying wildlife. Again, using any of the tons of empty offices buildings isn't nearly as important as ensuring construction companies can make lots of dosh.  So – mind the bedbugs.
Sadly, the council omitted to say how much it charges to kill your deer.
C is for Civic Receptions – like the one we just held for the outgoing Provost.  I never did get my invitation to this £4,000 tradition, which could not possibly have been cut back on.  Then again, me and another independent candidate never got our passes for the vote count.
C is also for Cat – the link on the City's website will for some strange reason take you back to the page where you can get pest control to get rid of your rodents.  Hopefully our more bloodthirstier council personnel haven't started exterminating cats just yet.  (I can't wait to get to 'R' to see if there is a 'rats' listing – but it looks so far like it is politically correct to say 'rodent', not 'rat').  Note 'C' is also for 'complaint' – but doubtless no one needs to complain to the city about anything.
D is for Debt Counselling – Old Susannah is not sure she'd take financial advice from a city which hadn't known it was over £50,000,000 in debt some years back, which had written off £11 million in bad debts in the recent past, and was cutting back on essentials but buying portraits and sending Lord Provosts off to Japan.
However, if you are a football club owner and builder who needs to know how to stop losing money when your team plays or needs help shifting 'luxury' flats – do feel free to use this service.  D is also for 'dog' and 'dog fouling' – at least the 'dog' link didn't take me to the pest control site again.  As to dog fouling – as I stay in Torry, I really have no idea what this means.
E is for Earwig – yes you guessed it – which takes you back to the vermin control pricelist.  Quite frankly, I would probably look in the yellow pages before I went to the City's site for info on earwigs.  Speaking of earwigging, Old Susannah is hearing some very interesting stories emerging from LibDem HQ.  Can the Liberals lose any more members?  Maybe it can.
E is also for Environment – Were you expecting info on air pollution, the polluted burn at East Tullos (more on that next week), EU environmental projects and protection placed on animals?  Well, the link for 'environment' takes you to:
And what does it say about conservation areas?  "Conservation areas are designated by the planning authority as being areas of special architectural or historical interest." – so it's only the build environment we seem to be concerned with at the council.  That would explain quite a lot.
F is for Freedom of Information – yes, the council are proud to explain what your rights are, and what the law says.  I cannot tell you how swiftly, accurately, completely and transparently all of my FOI requests have been answered.  But do watch this space.  I am expecting some more info soon – hopefully sooner than my request about property sold to Milne-related companies and contracts these companies also won from the city.
That only took a  year and the Information Commissioner's involvement.  Sadly, the FOI team at the city were found to be in the wrong on five different counts on that one.  Yes, F is also for five.  F is also for 'feral cats'.  Yes, you have guessed correctly – the council's website  for 'feral cats' takes you back to the pest & vermin control site.
There must be an awful lot of killing planned for this town.  Yes, F is also for fleas, flies and foxes – all of course linking to the vermin control page.
G is for 'Green Space Audit – believe it or not, green spaces are open, usually green (! really!) spaces  in and around city centres.  We have a strategy.  One which is supposed to …
"…  provide attractive and appealing places throughout the city, particularly in those areas identified by the open space audit as low in quality. However within a context of serious financial constraint, it promotes innovative and radical ways of maintaining and managing these open spaces."
Presumably within our serious financial constraint to manage our green heritage there is a fair amount of room for turning meadows into barren rocky hills,but no doubt Tullos will be tree-covered soon, even if it is a few months since the gorse was largely destroyed, shooting deer (and lots of other things too by the sounds of it), and especially borrowing 90 million pounds to put a granite web over a valley, and turn its earth into a stadium, with seating from the destruction of ancient trees.  Yes, that's quite a strategy.
Well, that's enough alphabet for now.  I'm going to go celebrate with a Cornish pasty, heated as hot as I can make it.  Oh, and a new BrewDog prototype beer:  American Saison.  This delicious offering is made from leaves and berries (like the Cair No Mohr wines I adore).
Next week:  more of the city's website alphabet – and some head-scratching over the city's wiping £26 million of debt off for the AECC.  Hmmm.
Feel free to add any comments below. Note – these will be moderated.