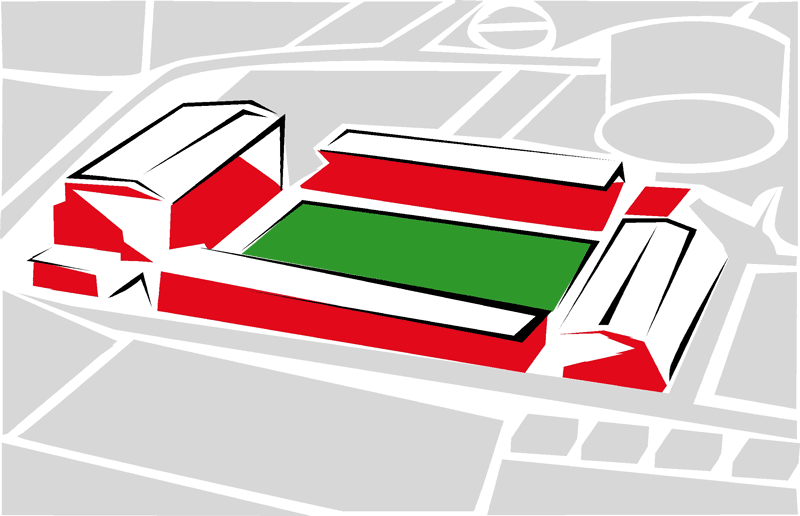 Article by Dave Innes
If you'd said to me 15 years ago that in the future, my Saturday afternoons would be spent only infrequently at Pittodrie, that I'd stop rearranging or postponing work responsibilities and family commitments to ensure I would be able to go to that vital midweek away league game at Love St, I'd have laughed in your face. Such was my commitment to the Dons since sometime in the early 1960s, that any hint of dilution of this devotion would have seemed crazy. Yet, I can count on the fingers of both hands the number of times I slid 22 quid across the turnstile counter last season to take part in what used to be the highlight of my week and the best community experience going.
In the 1970s, I would feel sorry for people toiling in gardens alongside the A96 as we passed in our supporters' bus, puzzling at such mundanity when 30 miles away, in 90 minutes time, the dazzling skills of Billy Pirie and Bertie Miller were to be in evidence. Years later, I would pour scorn on former devotees who vowed, "Ah'm nivver gan back", unable to grasp why they would lose interest, treacherously desert the cause, and, worst of all, play golf.
The creation of the SPL rankled with me. Here was my club doing to the smaller Scottish clubs outside the dozen 'elite' what we had always criticised the Old Firm for doing to us – voraciously grabbing the spoils to the long-term detriment of the game itself. I made my silent protest in 1997 by not renewing my season ticket for the first time in almost 20 years. I came to realise that whilst an annual payment via a plastic card was financially pretty painless, I felt the odd wince when it came to the actual week-by-week hard cash transaction of doling out two tenners of my hard-earned for the pleasure of observing Motherwell or Dundee United put 9 players behind the ball. I became more selective in the matches I attended, even more so when kick off times were arranged to suit TV rather than the fans. I am a traditionalist. I believe that even midweek games should kick off on Saturdays at 3pm.
Then, post-Bosman, the football mercenaries took over. No longer can we develop an affinity with a player we have seen blossom from raw loon in the youth team, through the reserves and into the first team where he will stay for a substantial part of his career. The Sacred Red remains so only for the fans, and a player who we know will only grace Pittodrie for 2 or 3 seasons will never be a fans' hero in the mould of Eoin Jess, Willie Miller or Arthur Graham.
Yet the call of Pittodrie and my affection for the club is still strong. My need to know what's going on, home or away, still persists and if the Dons have a particularly important fixture, I'll be there. Sometimes I suspect they need me more than I need them, although it can seem that the corporate dilettantes are valued more by the club than the footsoldiers.
I doubt though that I will ever again feel the frisson of excitement walking along King Street before every home game, musing that today was going to be the day when it would all come together and that the Dons would triumph in style, with flair and a large winning margin. I miss that, but it is not possible to give up on football altogether – and more on that in our next issue.