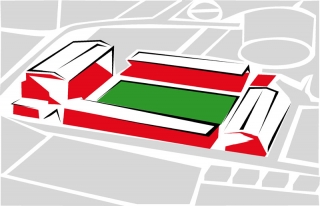 By Dave Innes.
Last time out, I explained why my single-minded fanaticism for the Dons had cooled somewhat. A fitba fan, however, still needs that weekly 90 minute fix.
So, what to do with all those Saturday afternoons? It's simple really – I've gone back to my roots.
I am blessed in that I was born and raised in a small NE town with its own Highland League club which I have supported since 1964. Living in Aberdeen allowed me to sate my Dons fixation but  finding out my home town team's result – by radio, phone or, back in the day, the Green Final – was a priority. On Saturdays with the Dons playing at some inaccessible location, I would make the effort to watch a Highland League match. From around 1997 onwards, this became an increasingly frequent pilgrimage as I was reminded that there is rarely an unexciting game at this level.
It's a great afternoon out. Apart from more remote outposts, the furthest I have to travel is to Inverness – a 3 hour drive on a good day – and most clubs' locations are well-served by train or bus. Around seven quid for entry is a bargain, for this is football in its rawest and most naked form – two squads of players, typically earning little more than £30 or £40 per week, playing in most cases for the love of the game. As one fellow fan described it, "These boys spend 90 minutes trying to kick each other's balls up each other's arses, then shake hands and have a pint and a laugh in the social club afterwards".
The interchanges between opposing fans are hearty, entertaining and usually without true malice. Linesmen are frequently up for some good-natured banter. The players themselves, due to the close proximity of the fans to the pitches, are always ready to respond verbally to anything personal shouted to them in the heat of the moment.
There is good football on display too, though and it's getting more competitive as the clubs west of Huntly and Keith are making life less easy for the current prevailing raiders from the east of the League's area. Forres Mechanics, Wick Academy and Nairn County are all improving and  capable of beating any rival on their day. Three new clubs joined the league last season and  quickly developed the street wisdom needed to compete. It will be no surprise if Formartine United pick up their first trophy in the coming season.
Anyone who's disillusioned with the SPL should really try out the Highland League. Once introduced to the honest toil and passion of football at this level, fans tend to want to experience it more and more and even those who have come late to its delights find themselves developing an affinity with a particular club. Neutrality forbids me from attempting to influence readers in their choice but I'd be happy to help you make up your mind, of course.