Voice's Old Susannah casts her eye over recent events, stories, and terms and phrases familiar as well as freshly 'spun', which will be forever etched in the consciousness of the people of Aberdeen and the Northeast.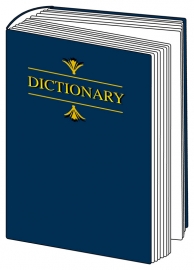 To the amazement of the entire City, the Rapture came and went this Saturday without our Council floating away through the skies to heaven. Some American religious-types (who are not nutters at all) believed this past Saturday was the date for the righteous and holy to ascend to heaven.
However, since Kate Dean, Donald Trump, Stewart Milne and HoMalone have been seen walking the earth since Saturday, we can conclude that the Rapture was nonsense (or the date was wrong anyway).
Those who believed in the Rapture also believed that Hell on Earth would follow for those left behind. I hear the Council is working on it.
Then again, that's maybe why Dean, Trump, Milne and Malone are still among us. Any similarity between these four local dignitaries and the four horsemen of the Apocalypse is purely coincidental. Some say Hell doesn't exist except as a state of mind. If it does exist, I'll be its got lots of concrete, parking, chain stores – and level access from all sides.
So the Rapture didn't come Saturday.  But then when my mini polytunnel started floating out of my garden to the skies with the high winds on Monday night (along with a few roof slates), I wondered if the Rapture hadn't just been delayed by a day or two.
Speaking of delay, I am told that Marischal College is not exactly up and running yet, despite Monday being the official opening date. It's just not like our Council to be imprecise or miss deadlines, I admit. I guess if even the Council aren't reliable 100% of the time, then God can be a few days late with his Rapture too.
I have a friend in Torry who is most concerned about Marischal being delayed – he is more than happy to have waited a couple of years for the Council to fix the leaky roof over his head, knowing that Marischal was given priority.
Even if the great building isn't fully functional, citizens are still overjoyed that any ruts in the road surrounding Marischal have been smoothed over. After all, we wouldn't want visitors to Aberdeen to get the wrong idea and think we had any potholes. And it's only cost you and me £60 million, £80 million or somewhere in between, depending on whom you talk to.
This next definition may not fully make up for the Rapture not happening – but it's the next best thing. I bring glad tidings of great joy: Aberdeen has launched another Consultation!
Open Space Audit: noun – another consultation.
Yes, another one. The Open Space Audit is a specific consultation asking for public opinion and which like previous consultations leaves a wearying feeling of deja vu.
Open Space: the final frontier. These are the consultation papers of the Flagship Enterprise Committee, whose continuing mission to seek out new green spaces and destroy ecosystems – to boldly develop what no council has developed before.
I hadn't realised it, but there are still one or two green spaces that haven't been carved up by developers – I mean which still need connectivity and improvement. You should feel very flattered: these important people want to know your opinions on these 'new' green spaces.
I only hope this time we are smart enough to give them the opinions they want, unlike when we turned down the opportunity to improve and 'connect' Union Terrace Gardens (which will still be 'improved anyway – don't worry). If previous consultation exercises are anything to go by then I'm happy to help. After all, it is a privilege to give up a few hours to read massive consultation documents, digest hundreds of pages of council-speak, set my thoughts on paper – and still be totally ignored.
"How do they always get it so right?" I hear you ask. Well, there is a scientific scale the Council uses to decide what the results of a consultation mean:-
if 300+ people want something left alone, and 2 people want the same thing changed – then change it  (like the comments on Union Terrace Gardens made during the last local development plan)

if people don't object to a deer cull they didn't know about – then get on with the deer cull, however many thousands of people and community councils beg you not to.

if more than half of respondents to a consultation (let's say about gardens for instance) don't  give the answers that the council or ACSEF want- then it means the consultants should have 'massaged' the results better – and it means the people didn't understand what they were supposed to do.
Anyway, back to this exciting Consultation at hand.
Right: we have these 'new' green spaces, which obviously can't be left as they are – we have to improve them. Some of them are even hard to get to. I therefore hope we will be building carparks in the Cairngorms and some connectivity enablers (shopping malls) on Loch Ness, which would increase the economic viability of the region as well.
What good is an open space if you can't park, shop and eat at it? But rest assured – this is a local plan for local people. If you wish to read the 43 page main document, then please be my guest.
I was fascinated to learn Union Terrace Gardens is not really a city centre park (as if you need me to tell you). It is obviously a local park that "generally serves a smaller catchment area than city parks but can contain specific attractions. Most visitors will be from the immediate locality but some will travel further to use specialist facilities, e.g. sports centres or horticultural features in season." (Aberdeen City Council Parks Hierarchy document, 1998). Glad to have helped with that.
Here is a highlight to entice you into reading the consultation papers:-
The Open Space Strategy has very close links with other strategies such as Aberdeen City's Nature Conservation Strategy and should not be considered as a standalone document for delivering wider environmental benefits. Links to the various relevant policies and strategies are provided in Figure 1.
Supplementary Guidance on Open Space has been developed in parallel with this strategy, and sets outs the Council's approach towards planning and development of new open spaces.
See www.aberdeencity.gov.uk/openspace
I think they are really going for a literary prize with this one. Again, I don't understand what makes green spaces with bronze age burial grounds or Victorian garden features 'new' green spaces – even after reading all the helpful literature.
You will be pleased to find a fetching diagram with arrows, nice colours and shapes and soundbites at 'Figure 1'. A free Brewdog to anyone who can explain it to me.
Whatever it means, it links to the Nature Conservation Strategy, so that's OK then. Presumably this strategy includes taking a beautiful, unspoilt hill like Tullos, letting people set it on fire for a few decades, suddenly calling it new, saying it's under-used, killing ("managing") whatever lives on it, and putting 40,000 trees on it for the benefit of future arsonists.
Nature Conservation: noun – to find any remaining land, cull or 'manage' any nature that's there, change it into something else, and to act like a Conservative who's smelled money.
So you see, some of these green spaces have wildlife – which will consume the green stuff on the green spaces – so we need to 'manage' the wildlife. With guns.
How Nature ever managed in the past without HoMalone's help is anyone's guess. There are even 'birds of prey' which go after the captivity-bred, helpless, battery game birds found on some estate without paying for what they eat. Quite rightly we are continuing to poison these freeloaders, as witnessed recently at the Glenbuchat Estate in Strathdon.
Accidentally of course, a golden eagle got hold of a banned pesticide, carbofuran, and was 'managed' successfully by a painful death. Thankfully this kind of event will soon be a thing of the past, as we're 'managing' to finish off the birds of prey quite nicely.
The fox which Mr Forbes bravely killed – sorry – – sorry 'managed' at his golf club was a dangerous wild beast.  A wild beast which normally would have eaten worms, and which was the size of my cat.
But we do have an even more serious issue: Ms Malone is still 'desperate' to plant her tree for every citizen. First things first, right?  The deer might eat some of the trees. Just for your reckoning, 40,000 trees divided by the 30 deer the City says live on the hill is equal to each deer consuming 1,333.33 trees. Food for thought.
When there are conflicts like this in nature between deer and vicious predatory beasts, there can be only one solution. However Ms Malone hasn't resigned yet. Please keep your complaints to the City Council coming. You might want to ask HoMalone what's going to stop people burning the new trees for that matter.
I eagerly anticipate sending in my response to this Open Space consultation. But once again, I must put up my hand and admit I am not smart enough to have any opinions until I have read the 'Supplementary Guidance' document. At only 38 pages, it's a really brief read. It starts by telling you
"Access to good quality open or green spaces is important in contributing to a greener, healthier, smarter, safer, stronger, wealthier and fairer city"
How this city could get any fairer is beyond me. Still, you start by reading that sentence, and by the end of the document you're brain hurts so much you're ready to get a gun and start blasting seagulls like Mervyn New, or culling deer like HoMalone. This set of consultation documents is hypnotic persuasion at its best.
I am not sure I can handle waiting – but in due course there will be 'The Open Space Strategy Strategic Environmental Assessment Report.'
When this is released, expect scenes reminiscent of when the final Harry Potter book was released as people queue in the streets to be the first to get their copy. To tell the truth, I can't even figure out what the title means.
To sum up, our Aberdeen City plan is inclusive (unless you are an endangered species, fox, gull chick or deer), and your opinion counts. Tell the Council what you'd like it to do with its consultation. And its trees for every citizen.
Community Signature: noun – a positive outreach project which makes people in Torry feel a great sense of community.
People colour code triangles on a piece of paper. A valuable (£25,000 at my last count some years ago) exercise which isn't in the least bit preposterous or patronising.
Let's start defining this wonderful initiative by visiting its description on the City Council's web page:-
"So what is a Community Signature?
"The Community Signature is a picture of the community. It's built up by people sharing their views on what Torry is like as a place to live and work. The discussion's really important because we all have lots of different views and experiences. The group also colour in a grid with green, yellow or red to reflect what works (community strength), where there is room for improvement (community opportunity) and what does not work at present (community barrier)".
As you can see, nothing patronising there at all. The police, the city (that's you and me as taxpayers), and the Foyer have spent tens of thousands of pounds on this colouring-in exercise. Not that we would have spent the money on saving the Tullos Hill Deer, had we been given any choice.
Once a Torry quine or loon has used a few coloured pencils, they are part of the community, are involved, and get a warm, fuzzy feeling. The fuzzy feeling may be a symptom from the logic employed by this scheme. But I don't want to ruin the experience for you.
Get yourself some paper and coloured pens. Make some triangles – green for strengths the Council has, Yellow for what's not quite great, and red for what is completely beyond the pale of what any reasonable, rational person should put up with. On second thoughts, just get yourself a green pen. Draw a few triangles. Talk about your feelings. That'll be £25,000 please.
There is a newsletter, too. Value for money indeed. It reminds me of the guy in the States who's made a small fortune from the Rapture – he took money to look after your pet dog or cat once you'd floated up to the clouds. Very creative and enterprising indeed – and not at all a rip-off.  I offer a similar service to anyone who's going to be drinking flaming mojitos on the lake of fire instead of going to the pearly gates.
That's all I can cope with. I'm going to get some green pens, start drawing triangles, and then read nearly 80 pages of the Open Spaces consultation. Definitely time to leave Brewdog tonight – there is a giant Stoat behind the bar that says it's his birthday. Perhaps the Council has some policy covering stoats – Ms Malone should be told.
Next week (unless Rapture happens) – appeasing volcano gods, register of interests, and conflict of interests.