Aberdeen Voice's Suzanne Kelly is on the subject of animal cruelty. She talks to Di Melville, who set up and administers a Facebook page which reunites families with lost pets.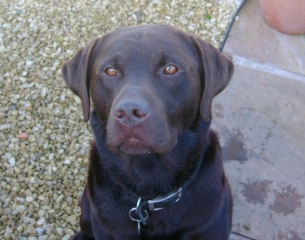 At present, our local newspapers are filled with stories of animal cruelty –neglect, abandonment, abuse, dog fighting and so on.  A lost dog was beaten to death in the Rosemount area a week ago in a particularly brutal and sickening attack.
However some people are doing something about the many pets which go missing in our area and promoting responsible animal ownership.
Facebook can be more than a place to catch up with friends and have online conversations – for many pet owners it can be a means to help recover lost animals. 
In the Aberdeen City and Shire area, Diane Melville is the administrator and creator of the  'Lost and Found Pets Aberdeen/Aberdeenshire' page, which provides a free, vital and successful service when an animal goes missing.
Sadly, not all animals are well loved and tended to, and we also have to be mindful of neglect and abuse.  The Lost and Found Pets Aberdeen/Aberdeenshire page can be found at:
https://www.facebook.com/#!/groups/204791249612190/
When a pet is lost (or even occasionally deliberately stolen), the owner can post details of when and where the animal disappeared, along with photos.  In many cases, animal lovers from across our area pick up the bulletin from the Lost and Found Pets page, and where possible, actively go and look for the animal.  It is not unusual to see upwards of 50 people contributing to a single thread on this page, and fairly quickly at that.  It is a testament to the concern and kindness of people that this page is as effective as it is.
I had a quick chat with Di Melville, who had just returned from talking to a vet about an injured animal:
"Same old stuff, different day" she told me.
Diane Melville had this to say about why she started the page:
"There was a woman who lived near my grandparents who did animal rescue.  I helped her out, and got hooked.  I was once handed a kitten which had been found under a shed.  The cat needed medical attention and had epilepsy.  Well, she went missing and I had to find her as she needed medicine daily. 
"I had to go through the yellow pages and find all the telephone numbers – Cats Protection, Scottish SPCA, Mrs Murray's Dog & Cat Home.  I had to figure out who these people were and if they could help.  We searched night and day.  I set up a list and got all these organisations linked into one page."
This page has evolved into a Facebook site with over 260 members which have had dozens of successes in reuniting animals and owners.
"Losing a pet is like losing a member of your family" Di says, and I agree.
The Lucky Ones
Within the last few weeks alone there have been several success stories because of this web page.  Tia, a Jack Russell, was reunited with its owners very quickly.  A missing Siberian Husky which strayed from its owners near an Aberdeen petrol station was found safe and sound – thankfully quickly as well, for the dog needed daily medication.
Should you lose an animal, this page could be your best bet.   Go onto Facebook where you can search for the page under 'pets Aberdeen'. Post a photo of your pet and the relevant details:  where lost, was it microchipped, did it have a collar on, does it need medication, and any distinguishing features.
Vigilance
Pets do go missing – and have been stolen from cars and from outside of shops, but there are some ways to avoid your animal disappearing:
Consider microchipping.  Animal shelters now check strays that are brought in, and you should be reunited with your animal if it is chipped.
Moving house?  don't let your animals stray too far from your sight for the first few weeks.
Your dog should be kept on a lead.  in the past few years 'normally well behaved' dogs have killed dozens of lambs, even a few sheep – and tragically a horse – in our area.  Deer were attacked by deer hounds in an  Edinburgh park last week and the owners are still being sought.
As unpleasant a thought as it is, cats and even dogs can wind up stolen for use as 'bait' in the dog fighting industry.  Even older, unwanted cats and dogs that are advertised for adoption 'to a good home' are occasionally taken in by people and then turned over to dogfight trainers.  (You don't want to know the rest).  Do not randomly advertise your pet for adoption if you can no longer keep it.
Please find someone you know and trust or a shelter to take your pet if you can no longer look after it.  Do not abandon it or give it to unknown people.
The Unlucky Ones
Unfortunately not all animals are found, and it is important whether we are pet owners or not to be watchful of apparent stray animals or any suspicious behaviour.  Very sadly some people are finding it hard to cope in this economic downturn.  The Scottish Society for the Prevention of Cruelty to Animals reports in its latest newsletter that it and other charities are swamped with animals which have been cruelly abandoned by owners on the side of the road – or even put out with the trash.
A gerbil in a cage was left in a bin bag near rubbish, and was only found by chance.  A 62 year-old woman put two kittens in a bag and threw them off of a bridge (thankfully she was discovered, prosecuted and banned from keeping animals).  Luckily the kittens landed on a path and though traumatised and slightly injured are making a recovery.
Ponies, donkeys and horses are also being abandoned and mistreated.  We have seen one of the worst cases of cruelty and neglect in the UK right here in Aberdeenshire, where a woman was convicted of cruelty and banned.  She had starving animals suffering alongside of dead animals.
Worst of all, dog-fighting continues to blight our area.  Two brothers were recently convicted who had been involved in badger-baiting as well as dog fighting.  Most people know that these activities are not only barbaric, for the record they are completely illegal.  Please report any suspicions or evidence to the Scottish SPCA on 03000 999 999 and/or the police on 0845 600 5700.
In all of these cases, if it were not for members of the public stepping up, getting involved and calling the Scottish SPCA with concerns and evidence, the cruelty and neglect would have continued.  If you know something, then please call 03000 999 999 straightaway.  Your details will be kept confidential.
Please bear in mind that our local shelters and sanctuaries are bursting at the seams due in no small part to our current economic situation.  If you can donate time or money – or if you can give an animal a loving home, here are some animal charities which could use your help
Until people think carefully about what pet ownership means in terms of cost, care and time, we will be needing these sanctuaries and agencies to pick up the pieces when things go wrong.  Please support them any way you can.