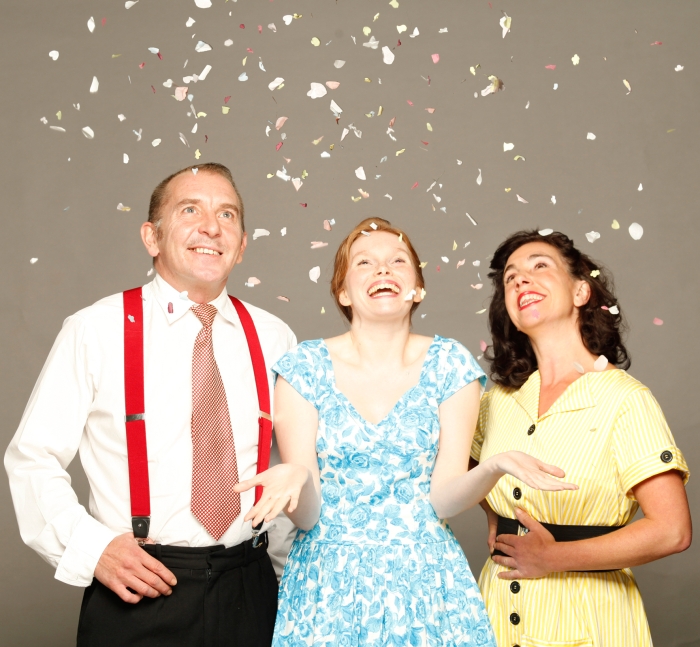 With thanks to Liz Smith.
Thread by acclaimed Scots writer Jules Horne.
This darkly funny play explores friendship, the choices we make and who we become when our memories start to fade.
Thread is the second play in Nutshell's Still Points in a Turning World trilogy and will be touring this October as part of the Scotland wide Luminate Festival.
Come roll your dice at the Burntisland beetle drive and share Joan, William and Izzy's tangled lives.
Friends since primary school and closer-than-close ever since, identities stitched together as intricately as their homemade party clothes.
Living in the secure but suffocating embrace of a 1950s Scottish seaside community, who gets to become the person they want to be?
Nutshell director Kate Nelson founded the Edinburgh-based company in 2000 with the aim of making intelligent, entertaining theatre through great writing, direct storytelling and unconventional venues
TOUR DATES
September
Brunton Theatre, Musselburgh
Wednesday 25, 7.30pm
0131 665 2240
www.bruntontheatre.co.uk
Church Hall, Wigtown Book Festival, Wigtown
Saturday 28, 12noon
01988 403222
www.wigtownbookfestival.com
 October
New Pitsligo Hall, New Pitsligo
Tuesday 8, 7.30pm
www.neatshows.org.uk
Stracathro Hall, by Brechin
Friday 11 7.30pm
01674 850842
www.neatshows.org.uk & www.angusarts.org.uk
Crathes Hall, Crathes, nr Banchory
Saturday 12, 7.30pm
www.neatshows.org.uk