Voice's Old Susannah takes a look over the past week's events in the 'Deen and beyond. By Suzanne Kelly.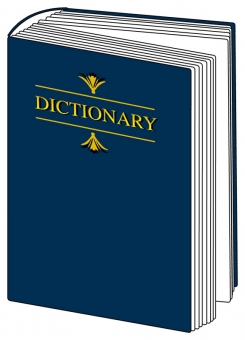 Another busy week flies past in our future Capital of Culture: this weekend sees some great artistic talent on show.  The Aberdeen Artists' Society exhibition is a great, enjoyable, eclectic collection of contemporary art, currently running at the Art Gallery.
There were some interesting interactive works (bring your smart phone), a few very striking works (one by Mr Florence particularly caught my eye), and some intricate glass etching.
Keith Byres was one of the exhibitors, and I will be stopping by at Under The Hammer on Saturday to see some of his other new work.
The River Don Project is a collection of photographic images reflecting the River Don area. The opening for this show is on Saturday 1st June from 5pm to 7 pm in St Machar's Cathedral, and all are welcome.
Local photographers spent time with Alicia Bruce documenting the river. In particular there are some amazing wildlife images which caught my eye, of birds, seals and beautiful plants along the river. We have a great many artist-led cultural initiatives; please do show your support by visiting some if not all their shows.
The creative arts are assuredly flourishing, but perhaps it is in creative writing that our area truly excels. Never mind the likes of authors John Aberdein, Fiona-Jane Brown, Graeme Milne and Stuart MacBride; it's the civil servants, planning officials, newspaper execs and ATOS which have provided some amazing prose this week.
People have sent me replies that they've had from ATOS and the Press & Journal. I think you'll enjoy these. I've read the recent report by Anne Ramsay of Aberdeenshire Planning Office, recommending a green light for Trump, despite deviation from the approved plan. He got his way, which is of course a huge surprise.
He couldn't have done it without Ms Ramsay's report-writing skills. With a few strokes of the pen, a giant, unapproved bund of earth plonked in front of Susan Munro's cottage, which brought many problems has been transformed into a landscape feature. The pen is mightier than the sword, or indeed than the truth in this case.
In fact, the pieces of writing I'm referring to are amazingly convincing, so much so that I want to share them.
You too will realise that the Trump course is the greatest spot on the planet, that the P&J is the champion of truth and accuracy, that ATOS really cares deeply about everyone it deals with, and that there are no drawbacks whatsoever to building an industrial marina in Nigg Bay.
It is time for some truth-related definitions and more importantly, some of the greatest examples of creative writing you're likely to come across outside of a Jeffrey Archer novel. Diogenes was a figure in Greek mythology who searched high and low for an honest man. He clearly should have stopped into our Shire council offices and newspaper's newsrooms.
Universalism: (noun) A school of thought in which truths are unchanging black-and-white facts acknowledged and recognised.
A Universalist believes that some truths are fixed and unchanging. 'A Site of Special Scientific Interest' means a legally-binding designation which protects areas from damage or development.  This would once have been an example of Universalism. In this school of thought, facts are respected and held to be true unless proved otherwise.
This school of thought has no business in the city or shire today. We are happy to compromise on inconvenient facts and truths concerning planning law, environmental protection, anything really, just to prove that we are 'open for business'. What we need for the 'smart successful Scotland' we've been promised is a little less Universalism and a whole lot more Particularism.
Particularism: (noun) A school of thought in which 'truth' is subject to change, depending on circumstances, depending on relationships between people and groups, and other factors.
'A Site of Special Scientific Interest' means a flexible designation which may or may not matter depending on who wants the designation removed. This is an example of Particularism. And we certainly do have our own Particular brand of truth in the Deen.
Let me share some examples of this convenient form of truth to illustrate the point.
Letter from ATOS
You may remember a recent Aberdeen Voice article on the experiences of David Brazendale with ATOS. He was ordered out of his post-op bed to go and get a work assessment.
Arriving at the Aberdeen ATOS centre, he was told he'd have a two hour minimum wait. Any other person who'd just been under the knife would have been happy to sit on a hard chair in an empty waiting room for two hours or more.
I guess David was just being difficult, but for some reason, he wasn't happy. To be fair to ATOS, there was a crowd of one other person in the waiting room. David really shouldn't have bothered the terribly busy receptionist, but he asked if he could come back in two hours rather than hanging around. Obviously, this was not possible.
For some reason or other, David wasn't satisfied with this state of affairs.
The written ATOS policy statement says people will be telephoned if there are cancellations or delays. Of course, people have no excuse, surgery included, for missing an ATOS appointment, and rescheduling is not an option given to the 'clients', as ATOS chooses to call people.
Mr Brazendale wrote a letter of complaint, and got a wonderful, warm, helpful reply:-
"I have obtained comments from the Service Delivery Manager responsible for Atos Healthcare in Edinburgh… I was very sorry to read of the upset and inconvenience caused by the waiting times….On this occasion the reason for Atos Healthcare not being able to conduct an assessment was because more customers attended appointments than anticipated and the assessments took longer than anticipated to complete, which caused a delay and in some cases, customers had to be sent home unseen …the receptionist did not call you beforehand to advise you of this, as she had no indication of how many customers would arrive for their appointment or how long each assessment would take.   I do sincerely apologise for the upset and inconvenience you have experienced…"
Some people might think the above is just a bunch of meaningless drivel with little application to the actual truth of the matter. But we know better, poor ATOS.
Not only do they seem to have no manager in Aberdeen, they have absolutely no way of telling who will come to an appointment or how long an appointment will last. Amazing. I pity the poor receptionist who has no idea who's coming or how long they might be. Perhaps they are using crystal balls and tarot cards?
The way my medical practice operates is this. They have this thing called a 'schedule'. They know how many doctors will be in each day, and they make these things called 'appointments' for patients.
They limit the number of 'appointments' and 'patients' so that there aren't any long waits. If for instance a morning appointment was running very, very late, they would actually use a 'telephone' and call the next 'appointment' to let them know about the lateness. It is complicated, but I think ATOS should be told.
The worst part is that because of David's selfish complaint, the poor, overworked ATOS manager had to look into the situation all the way from Edinburgh and issue a sincere apology. The ATOS manager is now probably very very upset and worried about causing someone an inconvenience, as they've never done this before.
David should be ashamed, and the manager should take some time off work to recuperate from stress, much like ATOS lets others recover from stress and illness.
Fabrication: (noun) An invention or creation; an untruth.
While I was trying to think of examples of fabrication, I coincidentally came across the web page for Trip Advisor.
I had been looking for reviews of the Trump course and clubhouse following a harsh Press & Journal review of the clubhouse restaurant. They'd only given it 27 out of 30 points, which just goes to show how fair and impartial the P&J is. While trying to find other reviews for this excellent restaurant, I wound up on Trip Advisor. Well, I was not sure whether I was on Trip Advisor or Confused.com…
Having read the superlative review by a Press & Journal writer of the Press & Journal Editor's wife's company restaurant, I expected that others would also adore the course and the food. From the polarised reviews of the course and the food, I felt sure there must be two Trump International premises in Scotland. To some reviewers one seems to be the best golf course ever invented.
To others, the Trump complex is an expensive waste of time and money. I suspect there is some fabrication going on.
Apparently there are people who actually place fake reviews on Trip Advisor! These people fabricate reviews to endorse or condemn hotels and resorts.
Clearly, it is a wonderful course with great food, all affordably priced and perfect.
Worse, these people often hide behind pseudonyms and/or don't disclose whether they have a connection to the place they're reviewing. I can hardly believe someone would conceal an interest in a place while writing about it, it's enough to make a bride blush.
How can you tell which are genuine reviews and which are fake? Perhaps a clue can be found in how long the reviewer has been with Trip Advisor and how many other reviews they have submitted, I thought. You might for instance be suspicious of reviewers who have only reviewed one or two venues and who are brand new to Trip Advisor.
However, my theory didn't stand up to the test, for many if not most of the pro-Trump reviews are from those who have only been to one other place and/or are brand new to Trip Advisor. Clearly, it is a wonderful course with great food, all affordably priced and perfect.
I suspect the people who said they didn't like it are guilty of fabricating negative publicity, and the people who say it is great must be the honest ones with no possible self-interest. Here are some of the comments:-
Trip Advisor pro-Trump comments:  Obviously Genuine:
Tony M (1 review) "If you have one course to play in your lifetime, make it this one… facilities and staff are superb… (Trump) has done a fantastic job… only problem I can see in the future is if they stick this wind farm up…."
GolferKnowledge (1 review) "…the course is to-date in very good condition… extremely playable… not a course to miss if your [sic] serious about your golf."
PHFJones (1 review) "(Trump) has created a wonderful addition to the top 20 courses in the world… if you like links golf, this is one that must be on your list…"
James B (2 reviews)  "… if it is not listed as not just the best course in Scotland but the best course in the world in the next 5 years… then it is an absolute crime".
It's almost as if these people were reading from the same hymn sheet. Since they all agree, they have to be right. Now to the less favourable comments from people who think the greens are greener elsewhere.
Trip Advisor anti-Trump comments:  Obviously Fabrications:
Jack G (2 reviews)  "overpriced … must be to buy more grass seed as there is missing grass on the fairways, many more traditional links nearby for half the fee."
StuckinAberdeen (5 reviews) "Half of the fairways looked like Roger Moore's hairweave, acres of sandy soil crisscrossed by interlocking thin green lines of freshly planted grass that had failed to grow this season…. We were given no warning how poor the fairways were…The course should not be opened until it is in a playable condition."
GeraintE (3 reviews) "the condition of this course is worse than any other I have played in Scotland. Staff are blaming the weather, but the fact is they have the wrong type of grass on the fairways!"
Poor Mr Trump! Poor Malone Bates! How anyone can complain about the marvellous course is unclear. I hope Trump will start issuing some more lawsuits to see off the fake reviewers, and that Trip Advisor will likewise have a look at the reviews on its website to see if there are any patterns indicating that fabrication is going on.
Disingenuous: (adjective) To knowingly feign ignorance or innocence; to distort the truth deliberately.
As you know, the happy union of Sarah Malone (VP Trump International, Face of Aberdeen) and Damian Bates (Press & Journal) is a fact – or Universal Truth, to use a previous definition. There is a marriage license.
Seeking more information on our favourite power couple, someone wrote to ask why the P&J didn't make more of this happy event, which mysteriously got no press cover in Bates' paper. I wonder why that could be. The letter writer asked why Malone, so often quoted in the P&J, Evening Express and more on behalf of Trump, and Bates getting married wasn't front page news.
I am grateful to have been copied in on the wonderful response the P&J sent.  Here is what the P&J have to say on the matter:-
"Beware of using Private Eye as the sole basis for your assumptions about the Press and Journal! I would say their tone on this particular subject has been skewed in a certain mischievous direction. As a result, you have duff info, I fear: the Trump employee to whom you refer is not his "chief spin doctor" and neither has Press and Journal coverage been biased. Sorry to spoil the story!
"The integrity and fairness of the Press and Journal has always been one of our core strengths and remains so today. We actually check the accuracy of stories before publication, would you believe! If you were a regular reader, you would know this already. Perhaps I could interest you in taking a subscription!"
It may be tricky, but I suspect some Voice readers may spot one or two disingenuous sentiments in the above. And mischief making is going on as well! Never mind that the newlyweds have such mutually entwined interests, which no doubt adds to their marital bliss, the information is 'duff'.
Sarah Malone, VP at Trump, might be the person in Scotland who makes the statements to the press, but clearly Private Eye's description of her as 'chief spin doctor' is wildly inaccurate, and throws the whole story into disrepute. Alas! The story is spoiled, according to the email's sender, David 'whata' Knight.
As to the Knight's tale: the integrity and fairness of the P&J, and the accuracy of its stories, checked before publication, well, words fail me. I am certain Private Eye will now print a complete retraction and apology as soon as they are aware of Knight's email.
Obviously our trusted officials, newspaper supremos, planning officers and ATOS managers  wouldn't put pen to paper to say something which wasn't true. The point is that truth is no longer straightforward.  I'm certainly not going to call any of the writers I'm talking about blatantly dishonest, self-serving, disingenuous liars, although I can see why some people might.
Next week:  Hopefully a reply from MEMAG:  they were asked questions about environmental protection at Menie as this is their remit.  I've been waiting since January, no doubt a detailed response to allay environmental concerns can't be far off now.
Comments enabled – see comments box below. Note, all comments will be moderated.