Easter Holiday Treats Continue at Grampian Transport Museum. With thanks to Martyn Smith.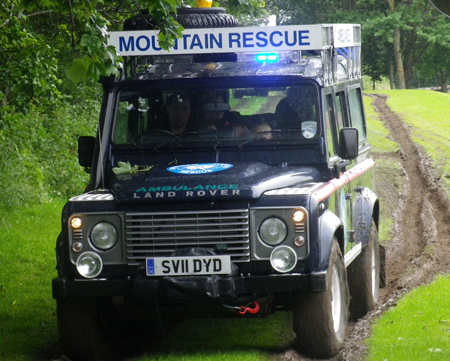 The Grampian Transport Museum will be welcoming members of the Emergency Services to the museum this Friday for a special 'Emergency Vehicles Rides' session.
Taking place on the dedicated road circuit, visitors will be able to enjoy a ride in one of a selection of vehicles, including the museum's very own 1957 Dennis Fire Engine, Mountain Rescue Land Rover.
There will be representatives of Police Scotland and an Aberdeen Airport Fire Command and Control Appliance in attendance.
This unique event, which is timed to coincide with the school Easter Holidays, is an 'added value' extra which is available to all museum visitors. Rides will take place from 1pm – 4pm.
Further events taking place at the museum during the holidays include an 'Easter Fun Afternoon' on Thursday 17th April from 1pm – 5pm, with special activities plus Allan's Magic & balloon maker, Easter crafts, face painting and quizzes.
On Easter Monday the museum will host another Rides Session, with a selection of buses from the Aberdeen & District Transport Preservation Trust making an appearance and offering visitors a nostalgic ride around the circuit.
Grampian Transport Museum
Alford, Aberdeenshire, AB33 8AE
019755 64517
Website: www.gtm.org.uk
Twitter- @transportmuseum
Facebook- Grampian Transport Museum