Old Susannah wonders who pulled the trigger on the hill without warning, injects some good stuff into the mix and sings happy birthday. By Suzanne Kelly. 
Brief Deer Update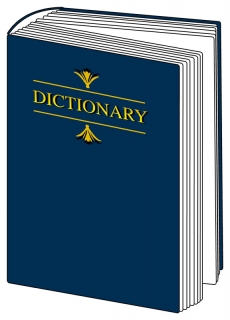 Firstly, a clarification to a recent deer cull story of mine.  Ranger Ian Tallboys wrote to advise he didn't shoot the deer.  I speculated in this earlier article that it could have been him as a long-serving ranger who wanted the trees planted and who wanted the deer culled, both a matter of record.  But he says he didn't pull the trigger, so it must be some other long-standing ACC affiliate.
The documents I have are crudely redacted, but some of them certainly point to a person employed by ACC being involved in the cull.  I can't imagine why the culler doesn't want to be named as they are so proud of their work and so convinced it needed doing.
We need to know if the 'expert' the city kept referring to as insisting killing was the answer was the same person who was paid to do the killing – could be some small conflict of interest issue there.
Could it possibly be this person might have a financial interest in timber / hunting / land management that could be tied to the tree planting and the cull?  It would explain why the city refused to listen to the freely-offered services of an expert who said the deer could have been spared? I would love to know.  And eventually I will.
I am told a certain Mr Nicholson might be able to help with my investigations; we shall see.  I've asked Ian Tallboys for an explanation in return as to why there were no signs telling the public a gunman with a rifle was killing things while we were all walking, exercising dogs, playing with families, riding motorbikes on the hill.
The city decided this lethal risk should have been communicated by clear warning signs at each and every entrance to the hill – but no one saw any such warnings.   As soon as I get a response I'll be sharing it with you.  And my lawyers.
But tally ho!  It was another exciting week in the Deen.  Rosemary from Aberdeen PA threw a great event at the Hilton Treetops where about 100 local businesses displayed what they have to offer from hotels to food to furniture.  Andrew from the Cock and Bull was there with some of his delicious food, Glencraft was on hand, and there were many more people involved than I can mention now.
I suppose a small dose of sarcasm and even cynicism might occasionally sneak into a column of mine now and then.
Sadly I didn't get to 'Wildly Unprepared' comedy improve at the Belmont Cinema this Wednesday – but will try and go next week.  I had another great meal at Café 52, and I had some more IPA is Dead (Challenger) at BrewDog which was delicious – their recent refit means a lighter, more airy space – and more room for beer lovers.
The Nick Nairn Cookery School course I took this week taught by Louise was perfect in every way – more on that elsewhere.
If anyone wonders why I often mention what I've been doing and what's been going on, it is because I am sometimes accused of writing a bit 'sarcastically', or in the words of some council people, I am being 'negative'.  As for the first, I suppose a small dose of sarcasm and even cynicism might occasionally sneak into a column of mine now and then.
But as to negativity, I'd like to think that while I mainly write about kerb-crawling, cash-syphoning City Councillors or megalomaniac builders, billionaires and BiGshots, I also mention good things and people doing interesting projects. Because as well as  billionaires and BiGshots etc, we also have great stuff going on.
BrewDog, Malmaison, Nick Nairn and other unique, talented enterprises thrive here.  Glencraft is still with us, and the Silver City Surfers are still helping people get online– all important, creative, interesting, and going on right here, even without a giant granite web over our garden.   It's a miracle.  Now that's cleared up, time for one definition.
Testimonial:  (noun) An endorsement or recommendation, often based on personal experience.  This is a tough one to define; perhaps some examples will be of use –
Aberdeen Voice has been great as a supportive honest voice telling the truth about what has been happening in the area. Exactly what local people need – unlike the mainstream media who always seem to have an agenda that is not always as clear as it may seem. As such, I for one will continue to support Aberdeen Voice in any way I can.
But what do others think?
David Milne,  Menie Resident:
"The Aberdeen Voice has been a stalwart supporter of the anti-Tullos Hill deer cull campaign and without their ongoing support, thousands of caring Aberdonians would be in the dark as to many happenings taking place in our beautiful city. Many thanks to all of the amazingly dedicated people who put so much time and effort into creating such an interesting and informative read, and long may it continue! Congratulations on 100 issues!"
Deb,  Manager at Lush Aberdeen:  (& powerful ally to the Tullos Hill campaign, Willows and New Arc for openers)
"I am delighted to have the opportunity of a) congratulating Aberdeen Voice on its 100th edition – long may it continue to flourish! and b) to put on record how much I enjoy reading about local events that frequently are passed over by the commercial media that have always to consider the interests of those who buy advertising space rather than the interests of readers.
"Too often, in this society of ours, money buys influence.  We have seen that in the Trump Affair at Menie and in the battle to save Union Terrace Gardens against commercial incursions into public amenities.  Conditioning, or brainwashing if you prefer, has led us all to believe that making money is paramount, with human wellbeing coming a poor last.  See what is happening in Greece.  See what is happening to the environment.  It wasn't always like this and it doesn't have to be like this.  But to change this trend, independent voices, unswayed by commercial considerations, are essential.
"Aberdeen Voice is beholding to no commercial interest and can boldly support the interests of local people and express their concerns.  It does this admirably. It deserves its expanding readership, and a hearty thanks to its volunteer staff who do such a splendid job."
David Kennedy – former Principal of RGU:
"Aberdeen Voice is just what it says: news and views from people in and around Aberdeen. At a time when the Press is in the dock over its manipulation of the news and for promoting sectional powerful interests, Aberdeen Voice refreshingly reflects the opinions of those without official authority and so has provided a major platform for free speech for the majority."
Lena:  (Lenathehyena of http://lenathehyena.wordpress.com/ )
"I've only been reading The Aberdeen Voice for the last few months but I'm very impressed by the tenacious way the reporters get their teeth into a story and stick with it. Other community news projects could learn a lot from The Aberdeen Voice. Every town in Scotland needs an independent, campaigning Voice. Here's to the next 100 issues."
John Robins,  Animal Concern Advice Line:
"Congratulations on your 100th edition! Kind regards."
Kate,  Willows Animal Sanctuary:
"Congratulations Aberdeen Voice!"
Chris,  Coordinator, Silver City Surfers:    www.silvercitysurfers.co.uk
"Congratulations to all at Aberdeen Voice on the Centenary Edition! The Silver City Surfers enjoyed reading the article about the service we provide to help those over 55 to learn basic computing in a social setting. Your article was informative, interesting and inviting and we have enjoyed dipping into the internet to read more local articles. Looking forward to the next hundred …  Best wishes to you."
And there I leave it. However feel free to add your own testimonial in the comments box below.
Happy 100th Issue Aberdeen Voice!
Next week:  return to definitions as usual…