Voice's Old Susannah takes a look over the past week's events in the 'Deen and beyond. By Suzanne Kelly.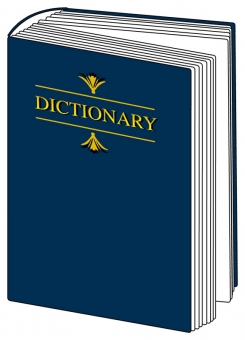 I had a break last week, and spent a great deal of time on GISHWHESH (greatest international scavenger hunt the world has ever seen).  This is the annual international scavenger hunt / charity / random acts of kindness event.
There will be a television programme eventually, after judges and show host Misha Collins pour through thousands of homemade videos and photographs, created by people all over the world.
Thanks very much to everyone on my team and who helped me here in Aberdeen. Pensioners and veterans were helped by thousands of GISHWHESH participants, who also had fun engaging in crazy (harmless) stunts.
If you saw a giant asparagus spear being thrown as if it were a caber, then that would have been down to us.
Many thanks to Under the Hammer, North Silver Street, for having me and Neale Bothwell hang some of our recent paintings; and thanks to Mrs B for some amazing canapés.  The show is up for another fortnight in case you're interested.
After GISHWESH I went to BrewDog this Monday, expecting a quiet drink and to do some writing.  However, brewers from  Oskar's in Denver, Colorado were being celebrated and the place was packed.  It was nice to meet the brewers; BrewDog often have guest beers, and invite the brewers over to visit.
Oskar's have a particularly nice, varied range on offer in BrewDog; I recommend their port-barrel brew.  Nice people, great beers, wonderful conversations.  And all the best to Kenny in your studies.
Anyway, I was astonished to see an Evening Express headline on the 19th "Crime Doesn't Pay – NE Crook Still to cough up £1 million." 
Naturally my first thought was that the Evening Express had turned coat on its friend Stewart Milne.  It turns out they were referring to some  crook that owes the council less money.
It seems a collection of dodgy master criminals from fraudsters to illegal fishermen owe lots of money, and we may try and collect it.  Hopefully it will take less time and taxpayer money to get money from them than it will from Stewart Milne.
It's quite a coincidence that this recent pro granite web puffery that's blown Syria, Egypt and other issues off the P&J's lead pages has also stopped the AJL press from saying much about Stewart Milne.  I guess, "millionaire builder and ACSEF member finally forced to pay City back for dodgy land deal", is not as important as, "billionaire still wants granite web and is throwing a tantrum yet again".
Since the P&J don't have enough space to devote to Stew, I'll be happy to step in to support them, and tell you all about it.
Time for some definitions.
Master Thief: (compound English noun) someone with plans to steal item(s) of value, often through fraud, confidence trickery, smooth talking, persuasion
He might not have been much good as a joiner, but our very own Stewart Milne nearly made the Master Thief Hall of Fame.  If you've forgotten, the old city council regime decided it would be wonderful to sell him land in Westhill for a fraction of the value, then sit back and get a share of the sale proceeds when the land was either developed or sold on for a vast profit.
"What were they thinking?'", an unkind soul might wonder.
I'm sure it made perfectly good sense not to sell the land on the open market, getting a profit from a fair sale price.  Instead, our canny then government decided to sell this land to Stew when he and his companies were winning bids for work from the city, by putting in lower bids than any other competitor could match.
The city for some reason fought very hard to reveal the property deals
What Stew did next was brilliant.  He sold the land all right – for a loss – from one arm of his empire to the other. Despite his dragging the city (and thus the happy taxpayer) through to the highest court in the land, he's still a lovable rogue, and we continue to give  him money for houses, and pay to go see AFC play.
If you wish to refresh your mind on the details, this may help  https://aberdeenvoice.com/2011/12/foi-prevails-the-quest-for-milne-property-deals/.  The city for some reason fought very hard to reveal the property deals; I can't think why.
It's almost as if he were being handed a profitable land deal with no one else being considered for it when at the same time that profit could provide a handy offset for the low bid work.  It would be interesting to go back and look at the cost over-runs if any for the work he had been awarded.  When I get a moment, I just might do that.
By the way, around this time, Audit Scotland couldn't figure out whether Aberdeen City Council was incompetent – or something worse.  It seems to be true that if you steal something small you go to jail; if you steal something big you get away with it.
Some heartless people are saying he should be thrown out of ACSEF.  Surely though, being conniving, money-hungry, duplicitous and having no respect for taxpayer money are prerequisites for ACSEF membership, not reasons to be expelled from this respected quango.  Stew doesn't have to cough up until the end of this year; doubtless he will want to pay sooner.
Master Plan: (Compound English Noun) An overriding scheme.
When not stealing money from us, Stewart Milne has devoted his time to ACSEF, and to going to the press last week to tell Aberdeen City it needs a masterplan.  He wasn't trying to deflect attention away from his financial activities, I'm sure.
Here's to seeing the details of the Milne Masterplan
Presumably Milne's master plan will involve renovating existing buildings, bringing brownfield sites back into use, and regenerating empty, urban spaces.  His most recent contribution to a master plan looks to some like urban sprawl.  His homes near the Cove Roundabout are the most perfect family dwellings you can imagine.
The air quality at rush hour may play havoc with junior's asthma, but that's just a small price to pay to live in the lap of luxury.  Just don't let the cat out of the front yard, don't let junior fly his kite close to the electricity substation or the dual carriage way, and for heaven's sake don't come home in the dark or tipsy.  For all the houses look eerily similar, and you could wind up in the wrong one.
Ah, it all made so much more sense when he thought he'd pave over Loirston Loch.
Here's to seeing the details of the Milne Masterplan.  I can hardly wait.
Mastermind: (noun) A gifted person who supplies the strategy for a project or job.
Step forward Mr S McGee, recently arrested here in the Deen.  During the course of his discussion with the police, he decided it would be a great idea to spit blood at them.  Strangely, this plan didn't endear the police to him.  Oh well, I guess you can't always guess what's the right way to behave.
Masterpiece: (noun) An outstanding work of art of great skill and quality.
You will be as glad as I am that all the renaissance of interest the P&J has for the Granite Web means we can see some artwork which is truly iconic, vibrant, dynamic, connected, etc. etc. fit for a smart successful Scotland.  Yes, those beloved drawings of the Granite Web in its acid tones are back.
The giant floating boy hovering over the outsized flowers; the woman reclining at a 45 degree angle on the wedge of grass-topped concrete floating over the outdoor stage; the bosque; the whole lot is back.  £5 says there will be another picture or two in tomorrow's P&J.
I am sure the granite web would have looked exactly like the lovely drawings.  No graffiti, no litter, no drunks (which apparently come from the park and fill the high street in the hundreds when it's Saturday night; where else would these people come from?), no one throwing  things from the apex of the daring web.
Then again, the drawings don't show us the minor details.
No means of ventilating the underground car park, no explanation as to how trees will grow in shallow soil over the underground car park, no hint of any safety features over the web or protecting the outdoor stage (my favourite; I was so hoping to hear a Beautiful South cover band in February while I sat in the seats, surrounded by hundreds of Aberdonians and high-spending tourists ).
No – that's what's best about these masterworks – they leave the little details like those to the imagination.
And there we leave it for now; I have just a little bit of work to do regarding that nice Mr Trump and his course.  I wonder – do you think he'd consider putting a granite web over his MacLeod course?  I'm sure it would look as elegantly classic as anything else built there so far.
Next week – more definitions, and if the P&J print more pro-web news, I'll happily stay on the bandwagon as long as they do.
Comments enabled – see comments box below. Note, all comments will be moderated.