With thanks to Yvette Rayner, PR Account Manager, Frasermedia.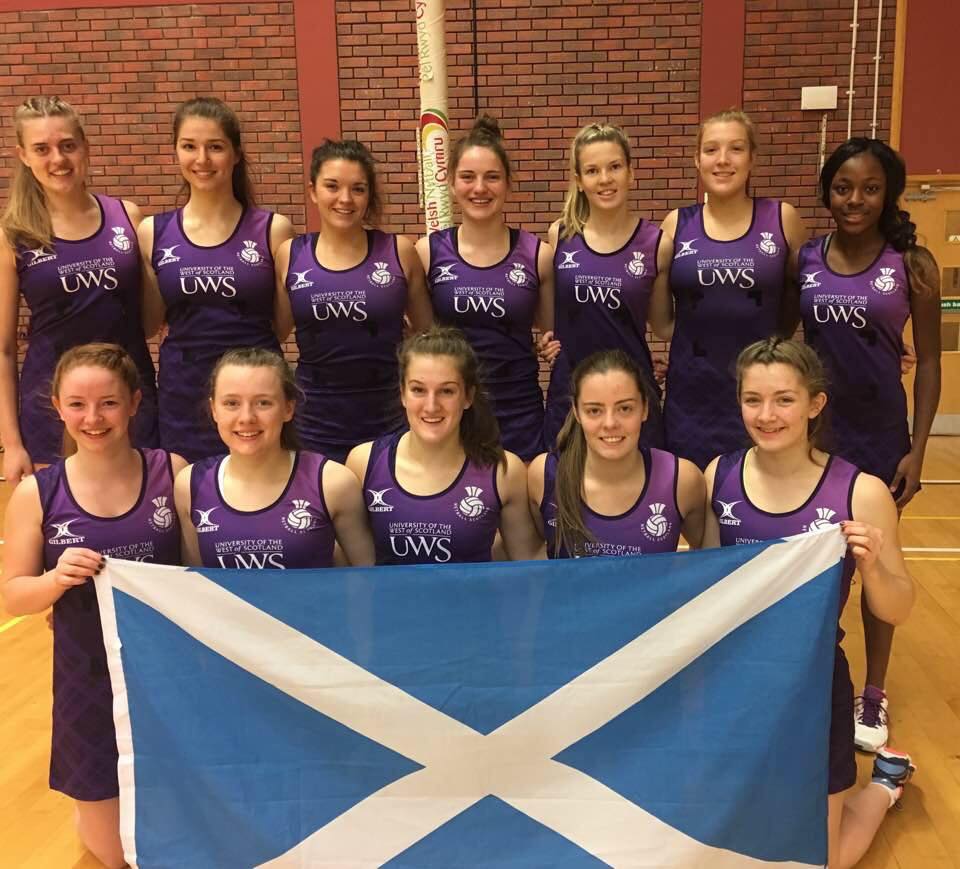 Aberdeen's world-class sports venue has partnered with national governing body Netball Scotland and VisitAberdeenshire to win the right to host an international netball competition in May, which is expected to bring almost £200,000 into the area.
Aberdeen Sports Village (ASV), which is based in the city's Linksfield Road, will host Netball Europe, which involves eight national teams, from 11-14th May 2017.
The event is coming to Aberdeen for the third time, with the event having sold out in previous years.
The four-day international Under 21 championship will feature England, Northern Ireland, Wales and Scotland, as well as four developing nations Bermuda, Gibraltar, Israel and The Republic of Ireland, competing in the open challenge section.
Netball Europe will come to Aberdeen in 2017 after a sustained campaign by Aberdeen Sports Village and Netball Scotland, supported by VisitAberdeenshire.
Netball Scotland CEO, Claire Nelson, said:
"We are extremely excited to be back in Aberdeen for the Under 21 Netball Europe Championships 2017 at one of the best facilities in Scotland.
"As we reach the business end of the season, this is a huge event for all of the home nations as this will be our final competition before the Under 21 World Cup in July this year. The players have committed to an intense training programme, both on and off the court, to ensure we have the capability to showcase the sport at international level."
CEO of ASV, Duncan Sinclair, said:
"It is a superb achievement to bring Netball Europe to Aberdeen. We have worked hard to promote Aberdeen Sports Village as the best venue in Scotland to hold the event. We hosted the event in 2013 and 2015 and it was very popular and sold out quickly.
"There is a huge appetite in Aberdeen for international events and we will work closely with VisitAberdeenshire to attract more such prestigious events to the city. The netball community in the North East is consistently growing and is very active, and I'm sure they will embrace the opportunity to watch international netball on their doorstep and become part of the event.
"With over 100 participants, Netball Europe is expected to bring a significant economical benefit of almost £200,000 to the area. It is a real honour to welcome the eight national teams to Aberdeen, and we are looking forward to some exciting games.
"In 2015, the event sold out with more than 300 tickets per match, and we expect to match that success in 2017."
Jenni Fraser, business development director of VisitAberdeenshire, said:
"We are pleased that we have been able to help bring Netball Europe to Aberdeen and put the city and the wider region on the international sporting map.
"Players, coaches, officials and spectators who will visit Aberdeen and Aberdeenshire in May will see that the region offers not only world-class sports facilities, but high quality hotels, bars and restaurants, interesting cultural attractions and beautiful scenery. This is exactly the type of event that we want to encourage in the city because of the economic spin-off that it brings."
Tickets for Netball Europe are priced at £5.50 (adult) and £3.30 (concession) for the Under 21 competition and £3.30 (adult) and £2.00 (concession) for the Open/Invitational challenge. Ticket are available now, from the Aberdeen Box Office, or online at http://bit.ly/2powc1b.
Comments enabled – see comments box below. Note, all comments will be moderated.