A vigil was held to celebrate the life of the remarkable MP Jo Cox, brutally murdered while looking after her constituents. Dame Anne Begg was one of several speakers at the event; her moving words were impromptu, but for Aberdeen Voice she has written a reconstruction of her message. By Dame Anne Begg.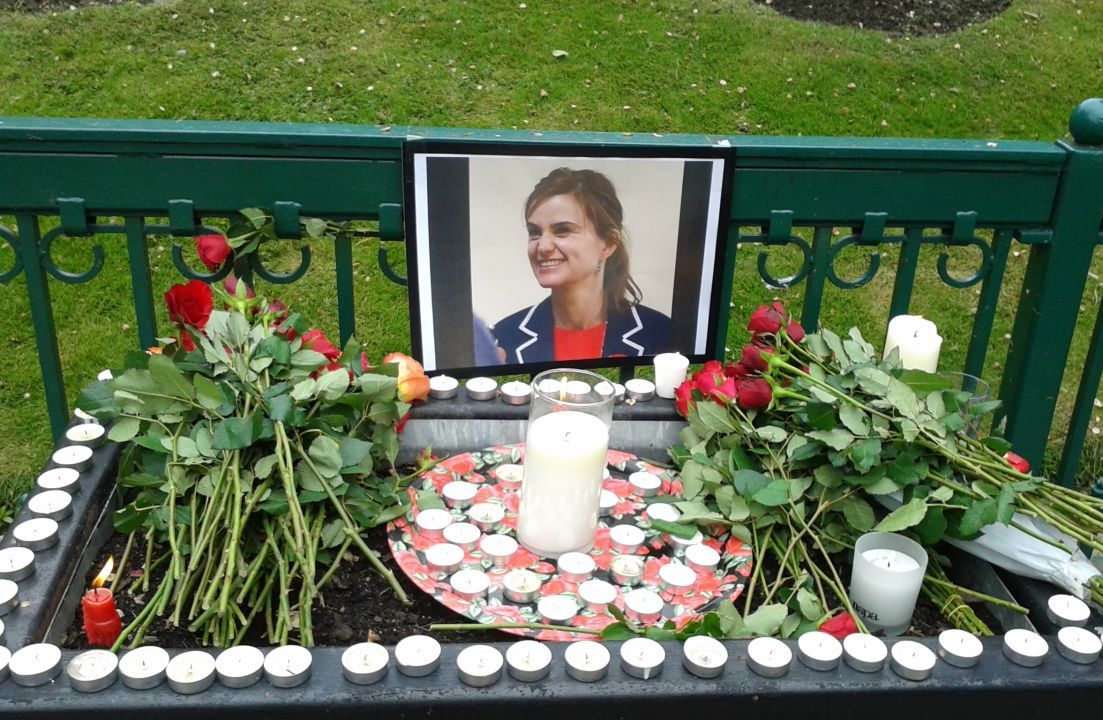 I didn't know Jo Cox but I had heard of her as someone to watch in the new intake of Labour MPs.
I was aware of her humanitarian work and a life dedicated to public service.
Exactly the kind of person who should be an MP.
I have fought most of my political life for increasing the diversity of our elected representatives, to make getting involved in politics attractive enough that more people, with a range of experiences and backgrounds, would want to put themselves forward.
I have fought so that people exactly like Jo Cox wanted to become an MP and was honoured to be elected to the Commons.
If her murder makes it harder to persuade good, decent people to put themselves forward for election, our democracy will be the poorer.
An attack on one is an attack on us all – politician and citizen.
I don't think we appreciate in this country just how open and accessible our politicians are. We don't appreciate that we can ask to meet our MP or MSP or Councillor and they will see us. You see them in your community, going shopping, attending local events, out and about and you can stop and speak to them. No body-guards, no cavalcade. Direct contact with the people they have been elected to represent. This is something very rare across the world.
If Jo's murder makes it harder for us to have that direct access to our politicians because they have retreated behind security measures, our democracy will be the poorer.
Most politicians are decent, hardworking people who want the best for their communities and their country so the constant denigrating of our politicians has to stop.
Constantly saying that all MPs, all politicians in the UK, are corrupt, venal and just in it for themselves has to stop.
The personal abuse politicians get on-line and in e-mails has to stop.
The playing the man and not the ball when people, not surprisingly, disagree has to stop.
The trolling, abuse, threats and misrepresentation on social media has to stop.
The threats of rape, violence or murder that many women receive on social media has to stop.
If it doesn't stop then the poison wins. Those who want to undermine our democracy win. Those who would do us harm, win.
And if they do, we lose the good, dedicated people our political system is crying out for.
We lose someone of the calibre and talent of Jo Cox.
Comments enabled – see comments box below. Note, all comments will be moderated.