A debate on the desirability or otherwise of NATO membership will be taking place in Aberdeen on Friday, 22nd February. With thanks to Jonathan Russell.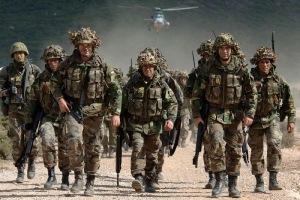 The question of NATO membership became headline news when the SNP decided to overturn their policy for an independent Scotland not to join NATO at their conference in October.
NATO is a military alliance which was set up during the cold war in 1949 but has outlived the Eastern Block.
Since 1991 NATO has conducted military operations in Kosovo, Afghanistan and Libya as well as having a training mission in Iraq and deploying warships to protect maritime traffic in from Somali pirates.
Alex Johnstone is a North-East for the Scottish Conservatives and will be speaking in favour of NATO membership.
John Finnie is an independent MSP for the Highlands and Islands region who opposes membership of NATO and resigned from the SNP over their change of policy on NATO.
The debate promises to be both interesting and informative and should get to the heart of whether or not an independent Scotland should be neutral or a member of NATO.
The debate will take place at 7.30pm on Friday 22nd February in room 613 in the MacRobert building at the University of Aberdeen. It is being hosted by the University's Politics and International Relations Society in partnership with Aberdeen Campaign for Nuclear Disarmament.
All members of the public are welcome to attend.