Voice's Old Susannah takes a look at the week that was in Aberdeen and beyond and concludes that this is no country for old men (nor for old women, people with special abilities, school children and infants or animals either).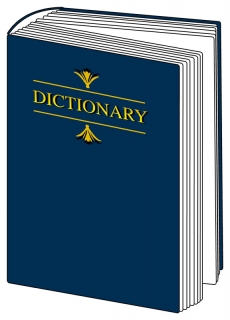 Old Susannah has been busy this past week.  There was an excellent two-day conference at Fyvie Castle.  The speakers seemed to believe our heritage, buildings, archaeology and environment are being affected by something they called 'climate change'. Hard to believe, but some of these speakers think that our weather and climate are changing.
I've no idea why they would come to such a conclusion.  There was some person from the Met Office (whatever that is), who seems to think a case can be made for climate change because he has statistics that show it's happening now.
Stranger still, he thinks this climate change might be somehow linked to people burning lots of 'fossil fuel'.  If anyone hears any news about this unlikely story, please let me know.
The general thrust of the conference was that our ancient buildings are under moisture and temperature stresses they've not faced before, and many are at risk of actually crumbling.  Something called 'Skara Brae' in the Orkneys might get washed out to sea before long.
This would not be a huge loss. As far as I can see, it just a bunch of old stones.  The site is crying out for a nice high rise building, holiday homes, shops and parking – if not a monolith and a giant glass worm.  As to our wildlife, seasons are getting wetter and warmer, affecting growth and breeding cycles.  This is no time to be a bird of prey (or any other type of wild creature either.  Just don't mention deer).
Despite the fact these animals are protected, we still have people who poison, shoot, and loot eggs.  Mixed with the changing seasons and related change in availability of food, things look rather bad for these creatures.
This two-day course was run at Fyvie Castle by the Scottish Traditional Building Skills Centre, an organisation which trains people (of all abilities) in the skills needed to maintain our historic built heritage.  The Traditional Skills people seem to think preserving Scotland's historic buildings and monuments is a worthwhile thing to do.  (If certain local developers have their way, this centre won't be needed much longer).
Further information is available on their website:
http://www.traditionalskills.com/
We must have skilled craftspeople in future who can ensure the glass worm/teletubbieland, concrete ramps, etc.  will remain beautiful, as I'm sure they will be when they are built.
I couldn't help going away from the conference thinking what I'd do if I had £50 million burning a hole in my pocket.  It might involve a little bit of BrewDog, but it would not involve getting rid of listed trees to build a carpark with decorative worm.
It would have been very hard for staff to figure out that this frail woman had a wound so deep you could see her bone
I was glad of the two-day course and its speakers, if for no other reason than there's not much else going on in the wider world for me to write about this week.  I think I heard something about an American policeman offering some protesters a peppery snack treat, and there may be one or two minor problems in Europe and the Middle East.
I also get the feeling that there might be some financial issues concerning our European economic paradise.  Other than that, I've not much to say just now.
Close to home, news these past few weeks has been short on happy endings.  For one thing, the Monolith was not shortlisted as a Union Terrace Garden design.  But looking through recent news items, I conclude this is no country for old men.  Or old women, women, people with special abilities, school children and infants.  And this is definitely no country for animals.
For example take the case of 87 year-old Jamesina Mackenzie who died from a bedsore which became so exposed you could see the bone.  This didn't happen in the 'dark' or middle ages; it's just happened.
So let's move on to a definition or two.
Bedsore: (compound noun, English) A type of pressure sore caused by the sufferer lying prone in one position without movement over time.  A wholly avoidable type of ailment.
The owner of the Highland 'care home' where Ms Mackenzie suffered with the sore that killed her told an inquiry into the death that his staff 'did the best they could'.   According to this  manager, the problem was that '…there had been some errors in staff's record keeping'.  What would have been the result if they were negligent or slacked off, Old Susannah wonders.
I was glad to hear the staff did the best they could.  After all, paperwork can be pretty heavy going.  It would have been very hard for staff to figure out that this frail woman, who must have been in excruciating pain, had a wound so deep you could see her bone.  You would have to have some kind of medical background to work that out.
Older people are always happy to sell up their own homes
My granny had been head nurse of a hospital in Massachusetts.  The old-fashioned, primitive way to prevent bedsores was to encourage movement and if necessary, actually help people to move.
This hospital was very inefficient in that it had more nurses and doctors than managers.  Far too much money was spent on patients' food, and far too much time was spent on actually caring for people.  I'll bet the place didn't even have a good profit margin.
Care Home: (compound noun, English) a residential institution dedicated to long-term care offering rest and re-cooperation of infirm people, usually elderly.
'Care home' – the word even sounds warm, safe and snug.  The problem is running these homes costs money which could be put to other use.  Older people are always happy to sell up their own homes so they will be able to afford a care home of the type which looked after Ms Mackenzie so well.
Saving money and keeping a home in order to have something to leave to your children is so passe.  Sure you might get one or two dozen stories a month about older, frail people being abused in care homes, but who are you going to believe – them and their relatives, or the highly-paid (sorry – highly-trained) caring staff who run these places for profit.
Since most regional authorities and councils decided to 'outsource' their care responsibilities, there may have been a few minor hiccups or injuries and deaths.  But outsourcing is here to stay.
Still our City council knows best, and despite the collapse of a major private care home operator, Aberdeen is still looking into privatising more of its homes.  Which leads me to a definition I might have already done, but seems to need updating.
Outsourcing: (noun; modern English) To take a service or operation away from its parent/owner and have it run by a third party.
We are desperate to save money in Aberdeen (those portraits and jeans for the Lord Provost don't pay for themselves, you know) and in order to do so, we are giving our money to consultants.  The totally impartial consultants come in and look at your business.  They decide which services should be outsourced, and then the money saving starts instantly.
clearly they just want to give the best care possible to your grandparents or children.
Coincidentally, they often want to outsource the same services that they are able to provide.  Old Susannah has yet to hear of a consultancy saying 'let's hire more people so we can run things better and have nicer schools and care homes'.
This just proves that the consultancies are impartial businesses which have to make tough choices.  It must be very hard for them indeed.
After the consultants have been paid a modest sum for their expertise, the city fires/lets go/lays off its existing staff who initially performed the services.  That's a saving right there in salary expense.  In the case of childcare or nursing homes, this may upset the clients initially (the word 'client' as used by the City is an old, infirm or young human being to the rest of us).
The 'clients' may lose any relationship they've built up with their previous carers, but never mind.  If you play your cards right, you might even fire enough people to pay part of the consultant's bill.
The economics of outsourcing get greater for the city involved.  Now that they are no longer providing a non-profit service with taxpayer money, they turn the taxpayer money over to people who exist to make a profit.  It might seem as if these private operators would cut a corner or two to make money, but clearly they just want to give the best care possible to your grandparents or children.
In the old days you might have thought the purpose of paying tax was so that the government could provide you the services you needed, but which were not designed to be money-making businesses.  If we read the odd case of an older person abused (or given a salt shaker instead of an asthma inhaler as happened recently), then that's the breaks.  The other breaks often involve bones.
Thankfully in these modern, enlightened times, we realise that making money is more important than anything else.  Including poor Mrs Mackenzie and the other stories that don't make the paper.
Stop Press!  Aberdeen City Council has approved its budget! Read all about it here in this unbiased City Council report:  
http://www.aberdeencity.gov.uk/CouncilNews/ci_cns/pr_budgetrevcap_100211.asp
It's all central government's fault for not giving us lots more dosh.  This might be in part because we waste so much of the stuff on monolith research, portraits and so on, but hey.  You will I'm sure be happy to know that only a few hundred posts will either go unfilled (keeps the existing staff busy covering lots of jobs – they enjoy it) or will go altogether.
Re-roofing an unfit building makes as much sense as anything else going on here
We're holding on to teaching assistants, which is interesting because we'll be cutting expensive, boring music and art lessons for children.  If you don't have time to visit the city's website, then just rest assured of one thing:  the 50 metre swimming pool is still very much in the cards.  Result!
We may pay for it from the Common Good Fund (remember the good old days when this was c. £35 million? Things have changed).  To help balance the books, it looks as if Tullos Swimming Pool will stay shut.
Old Susannah is told that it recently had brand new lights installed, and its roof is brand new.  Which is odd, because the city now say the building is unstable.  Re-roofing an unfit building makes as much sense as anything else going on here.
Consultants have also produced a brilliant 10 page report (took about a year to do, as you can imagine), showing that Aberdeen has many more swimming pools per population than other parts of Scotland.  Of course these consultants counted in all the pools we've got:  Ardoe, Palm Court, etc. etc.  I guess the families of Torry will just have to hop into their BMWs and pay to swim for a day at a hotel pool once Tullos is gone.
Still, we'll have saved money, and we may eventually produce a swimmer who may win a shiny medal.  If Aberdeen wins an Olympic medal in a few decades, we'll all agree it's been worth it.